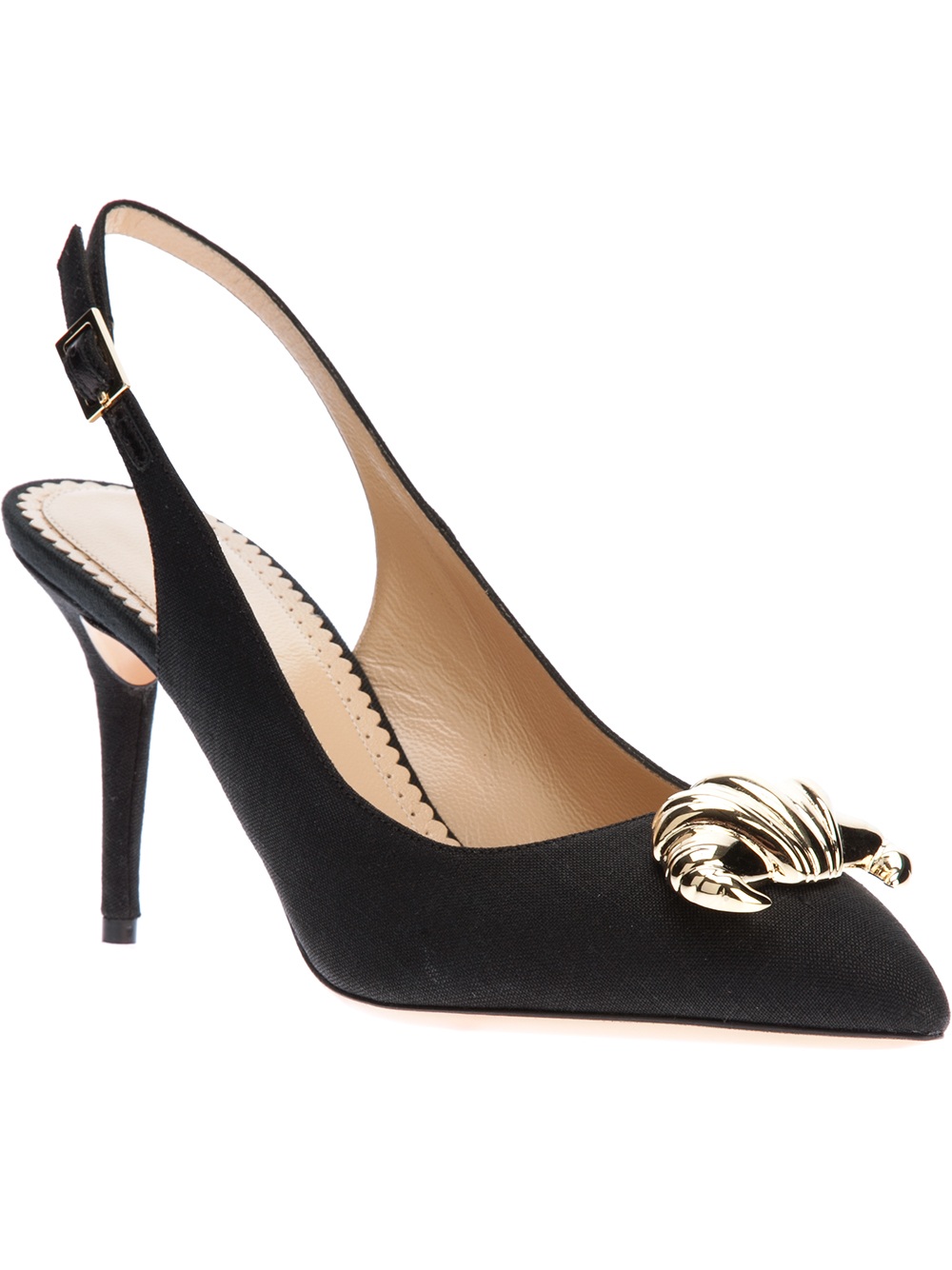 I am going to start this post with a confession. I wouldn't wear these heels. I really really love the
crazy gold platform croissant sandals
, and whilst these are actually rather more wearable, they are just not nearly so much fun.
Not that we should ever begin to regard little golden baked goods on our clothes as normal you understand, but you know what I mean. The shoe itself is a little... safe? They look to be aimed at someone maybe a little older who needs to avoid the sky high heels?
I decided to feature them though because I do love the little croissant (yes... really) and they do look wearable, which is a must for holiday evenings when you are plugged into an all-inclusive bar!
Buy CHARLOTTE OLYMPIA Black Desi Croissant Sandal
Rather fun to wear with this little bargain bodycon sexpot of a high street dress though...
JANE NORMAN
Black Metal Trim Dress