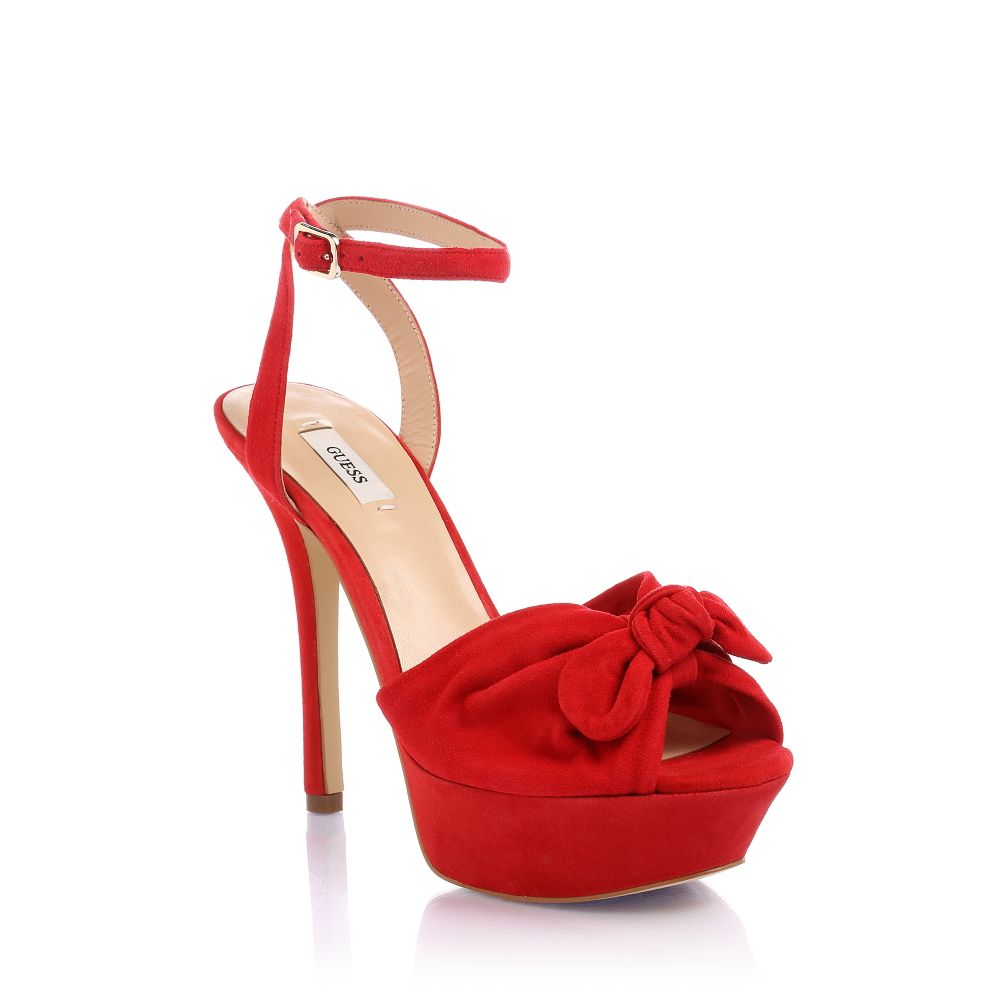 Yes I know, yet another pair of evening shoes, but at the very least these are scarlet red and they are pretty special. Yes they are a teensy bit 'stripper-esque' (not always a bad thing though... time and a place) but personally I love them.
They are not subtle and to wear them in the daytime it would take some guts. However if you want to pair them with something tailored or floaty (best leave the daisy dukes and the bandage dresses away from these unless you are maybe staying in? :)) then you
might
just get away with it.
Wear them with this... for instant sex appeal and grown up glam.
STELLA MCCARTNEY
Red Pleated Dress
Ladies who wear red shoes... love them or hate them you cannot ignore them (and I am firmly in the 'love' camp!)
Buy GUESS Red Matland Suede Sandals