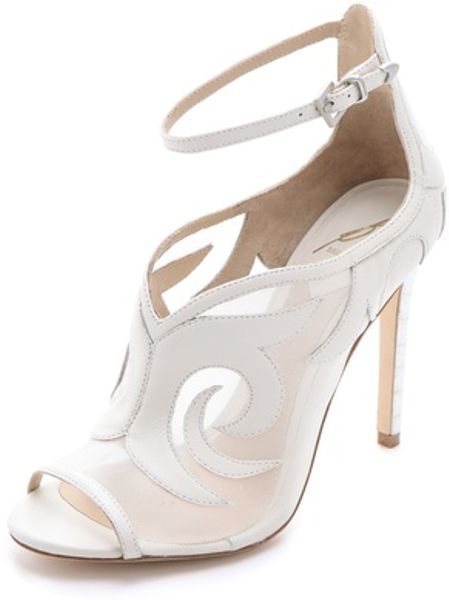 I love these, and for a contemporary bride wearing a form fitting tailored dress or gown rather than a more traditional wedding dress, these would be an incredible way to finish off the look.
Wear them with this perhaps for a really contemporary bridal look.
GIAMBATTISTA VALLI
White Sleeveless Double Layer Dress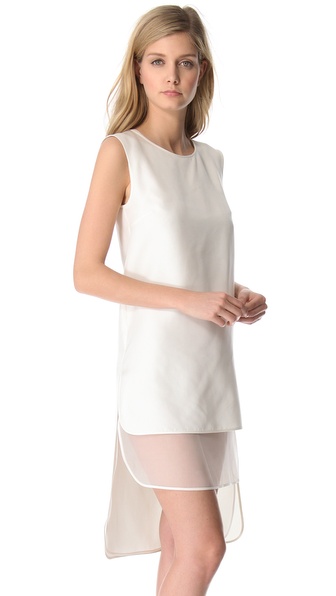 Linscott are a beautifully crafted semi transparent sandal and I love them. Would you wear them for your big day?
They are currently on sale too, so if you do want them for your wedding they can be yours for £175.
Buy B BRIAN ATWOOD White Linscott Scrolled Pumps