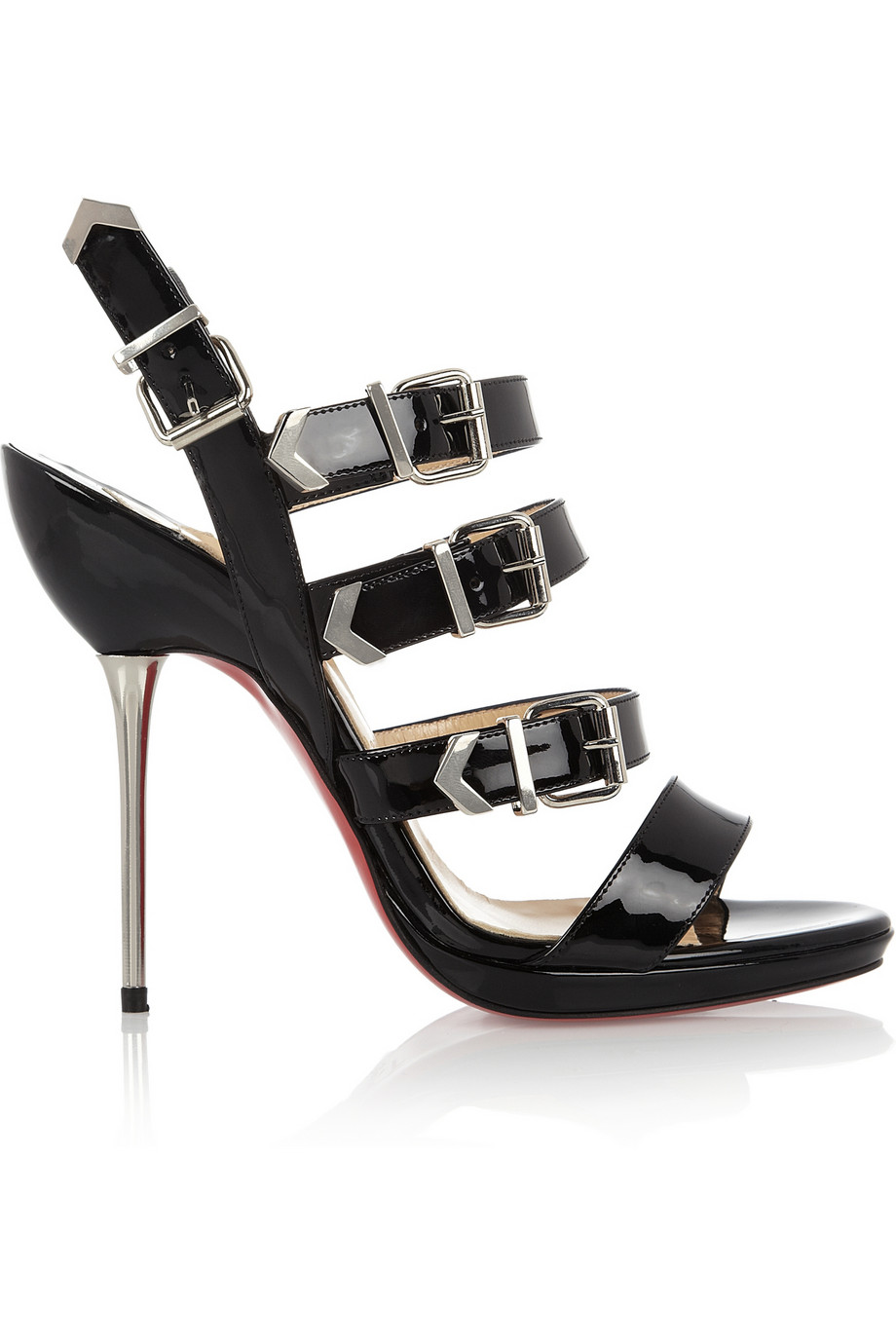 I don't believe that I have ever been more obsessed with Christian Louboutin styles than at this very moment. Of course I've always been a huge fan, but it's proven difficult this week to blog about much else with style after exceptional style coming out. These are no exception, sexy and sassy multi strap bondage style pin heel sandals? Yes please. Just look at them from behind...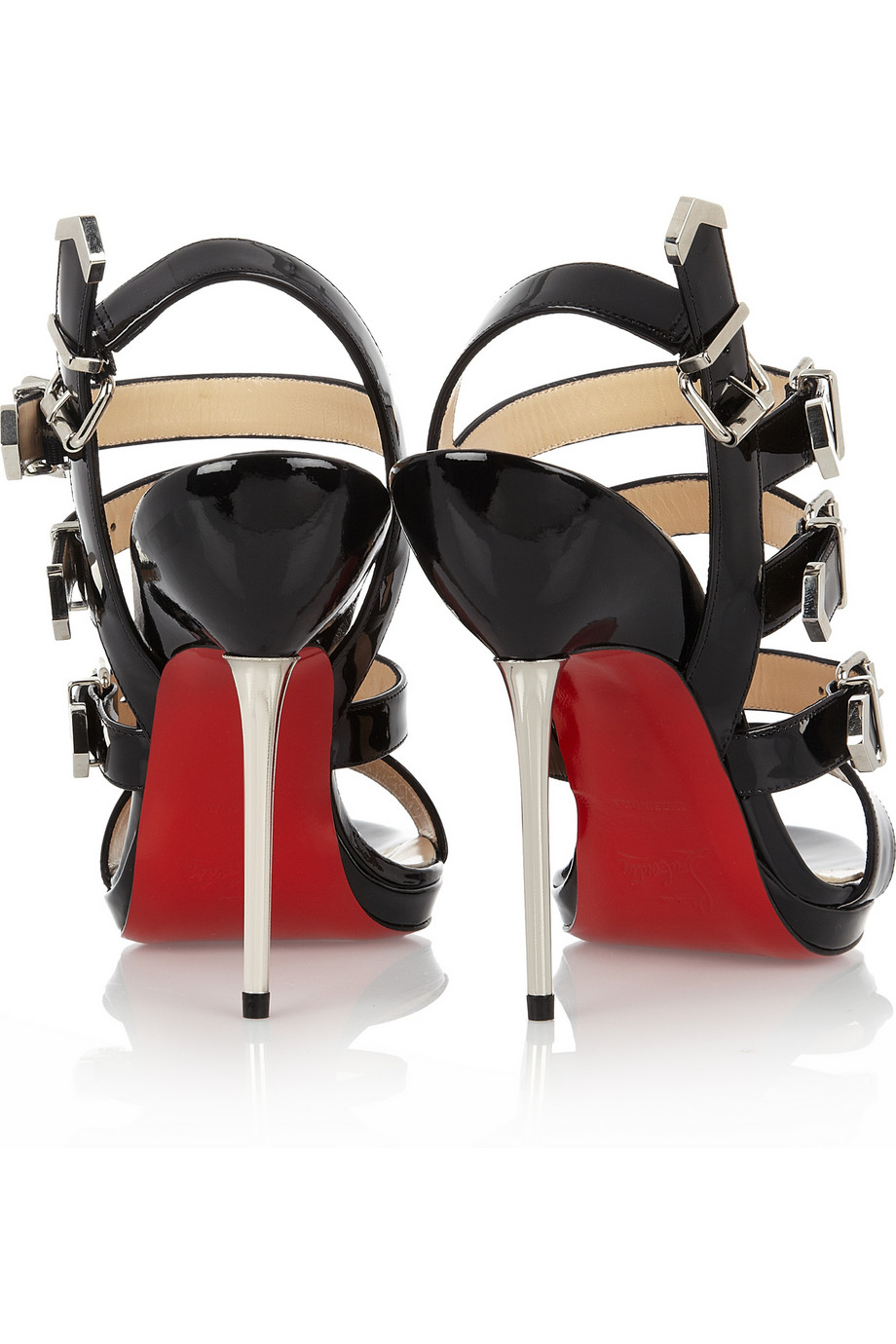 Utterly ridiculous - could these actually be hands down the sexiest Louboutin heels of all time? With the right outfit (think shorts or a bandage dress here) then certainly. But actually they are more versatile than you might think! Mix it up with a classic shirt and a flippy skirt and they actually end up looking really quite 'sweet'!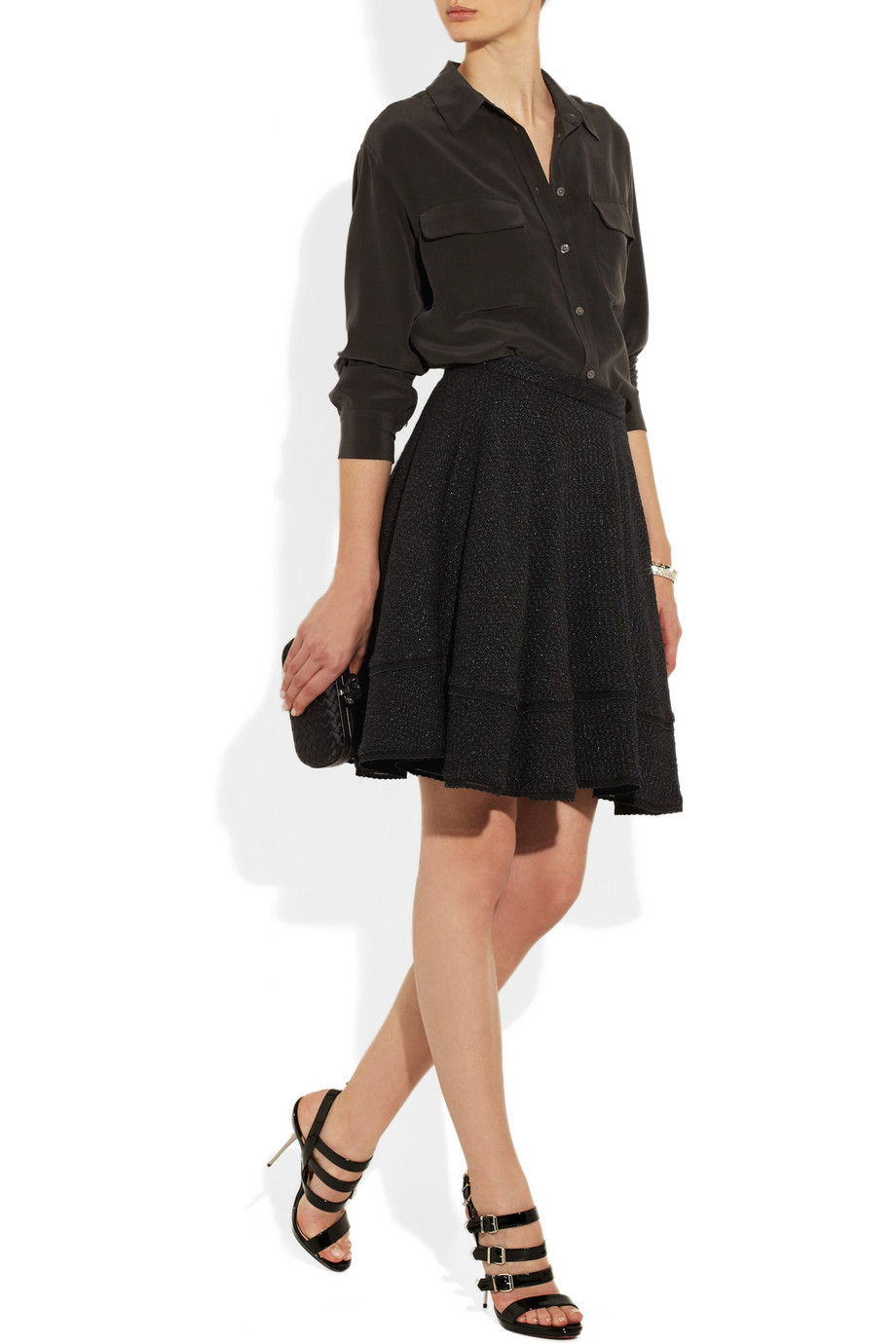 However you would wear them (McQueen vest and leather Balmain jeans anyone>) they are an incredible pair of sexy little heels that any girl would be honoured to welcome them into her collection. Stunning.
Ok one more picture, a close up for all you patent junkies out there!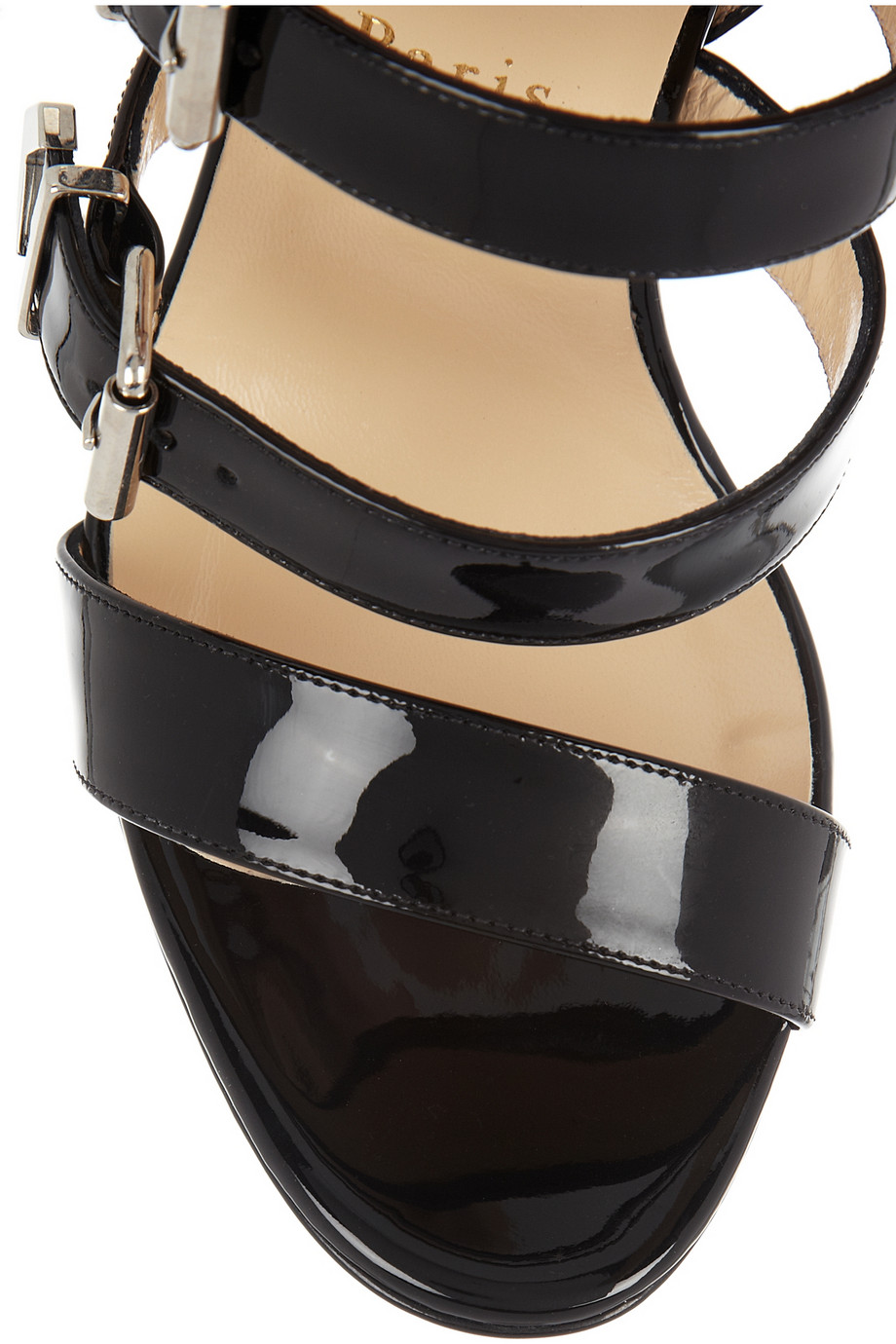 Buy CHRISTIAN LOUBOUTIN Black Funky 120 Patent Leather Sandals