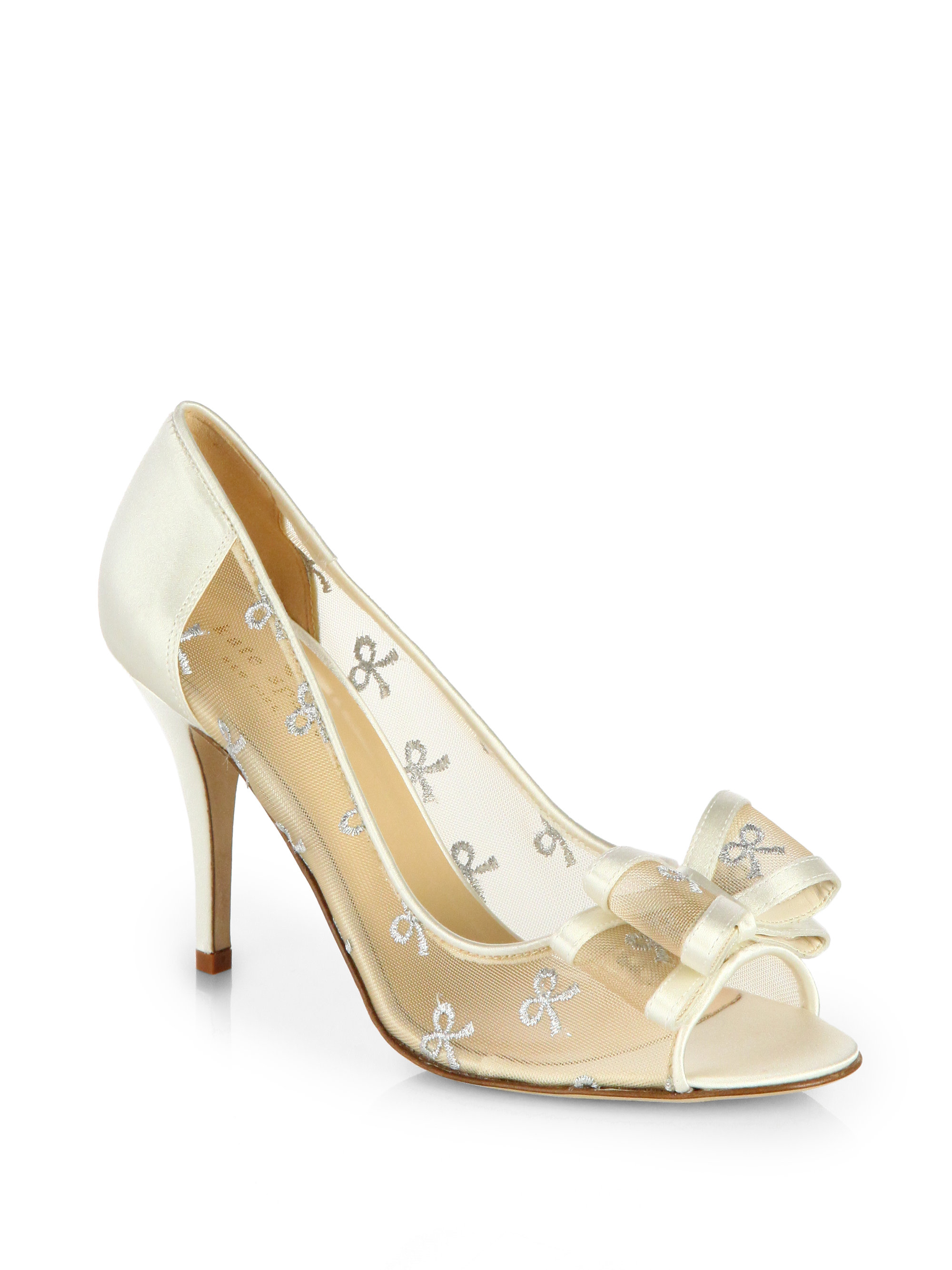 Billed as beige (but they look cream/ivory to me) I think that for the vintage loving lady these would make the most darling little wedding slippers. Outlined by shimmering satin and leather detailing, sweet dainty bows are embroidered onto the mesh upper for a forever-feminine look that's bound to capture hearts. Surely for the right bride these are amazing wedding shoes.
Take a closer look at the detailing and tell me if you have fallen in love yet?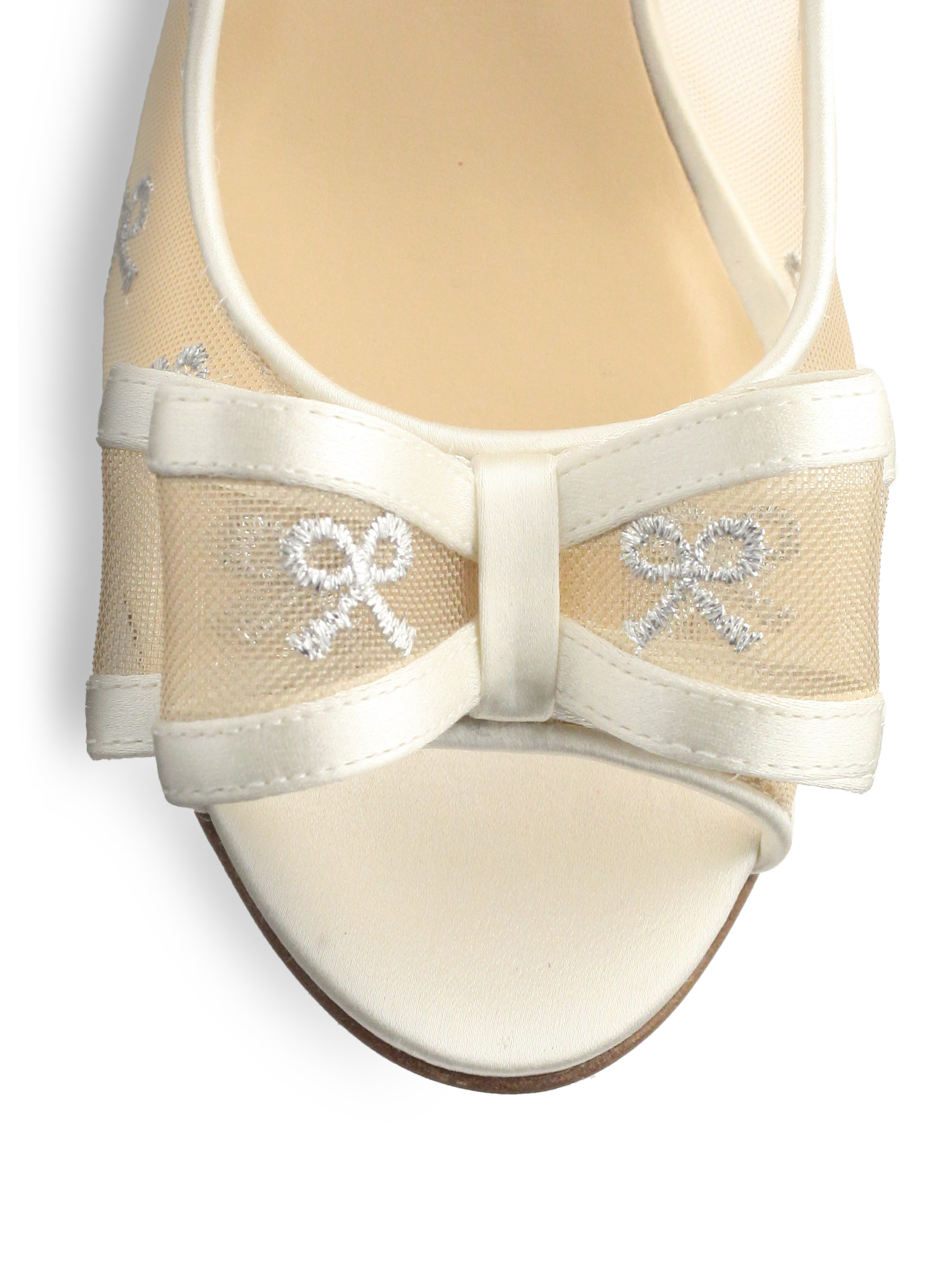 If you want to make htem yours, or you know someone who would love them, you can buy them from Saks 5th Ave for £216.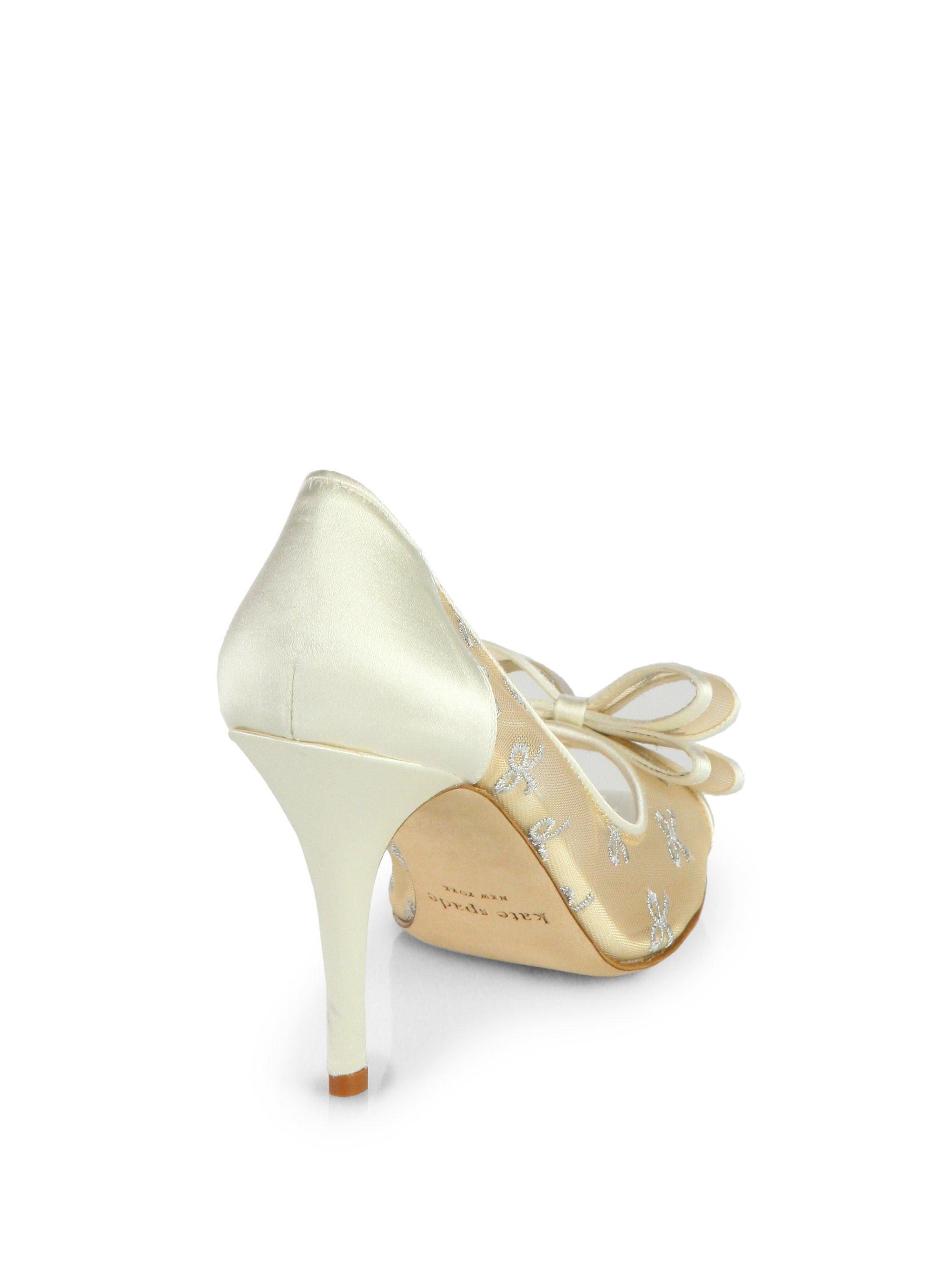 Buy KATE SPADE Beige Calina Mixedmedia Bow Pumps