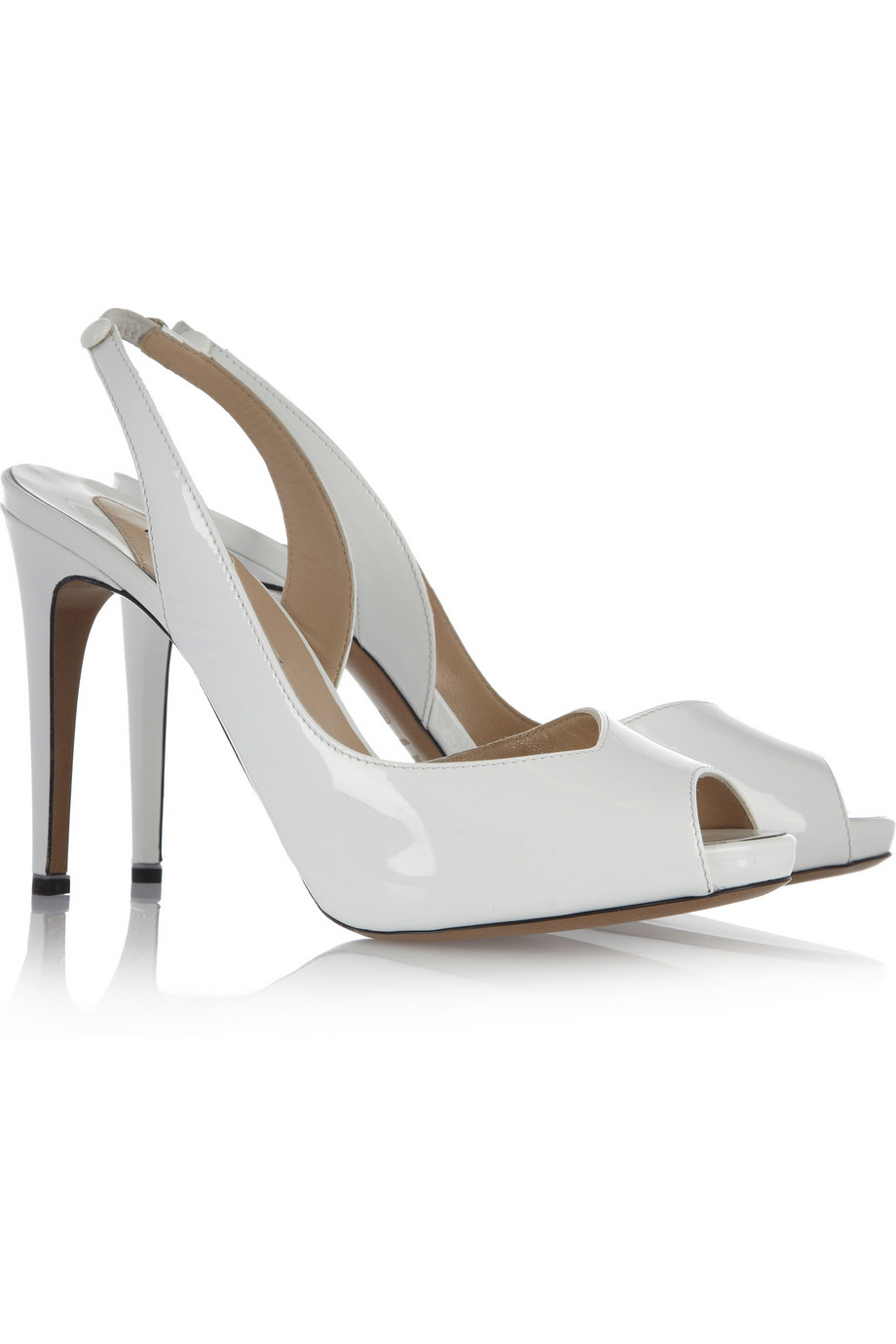 If you are a classic kind of a girl then chances are you might just want a no-fuss bridal shoe. You can't get much simpler or more classic than these smart slings from Nicholas Kirkwood. If you do like white shoes their no-fuss approach also means you can pair them with skinny jeans and summer dresses and get plenty of use out of them afterwards too.
They originally retailed at a whopping £440, but can be yours now via the Outnet at less than half of that - £198.
This is one of the very few times that I can look at a white shoe and imagine myself wearing them (in the right situation). I think with white jeans and simple pieces they would look fantastic, so long as I was away somewhere hot and sunny. I think it's the top down view of the vamp that really sells them to me, love the asymmetric front and the subtle half d'orsay style.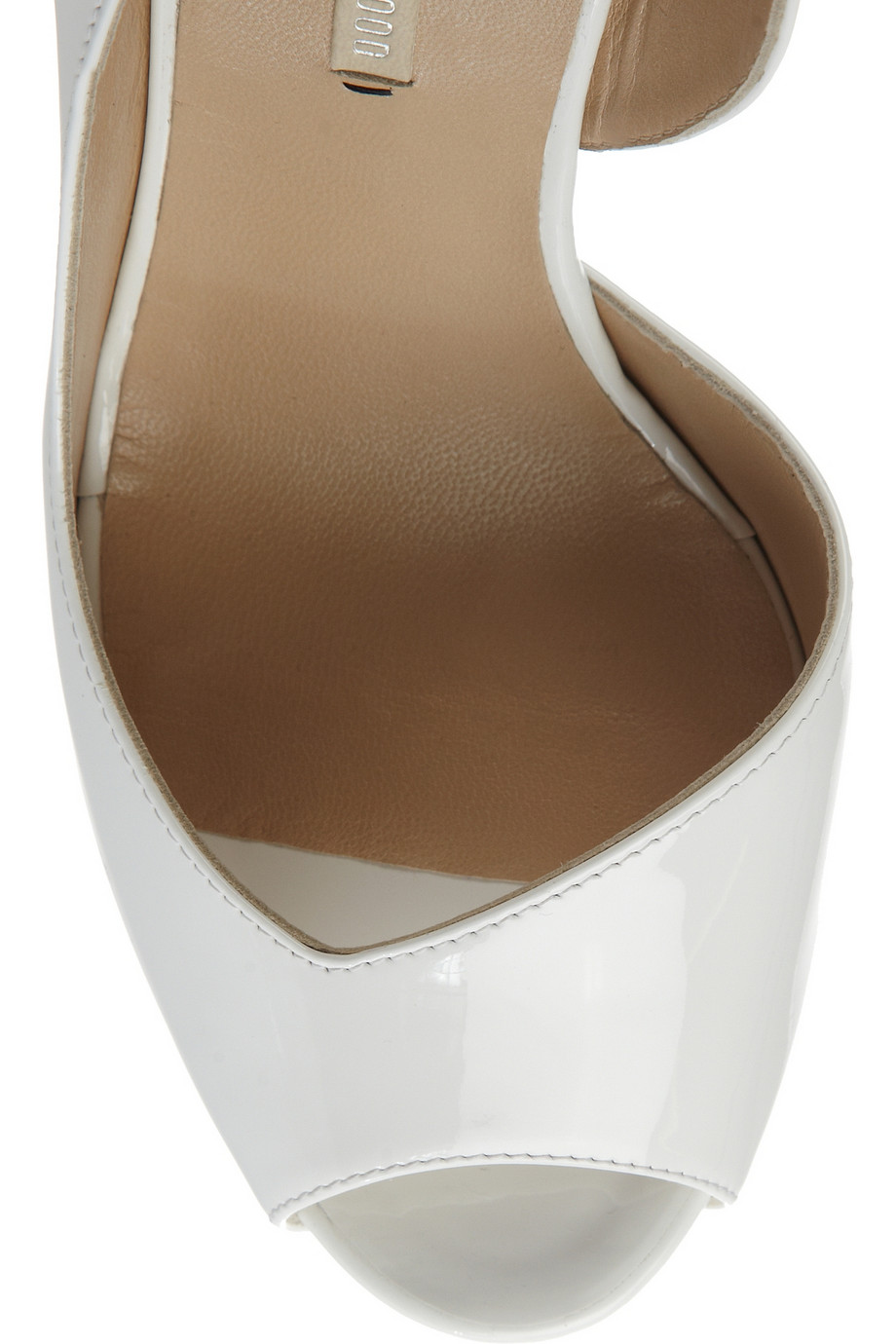 Buy NICHOLAS KIRKWOOD White Patent Leather Slingback Sandals