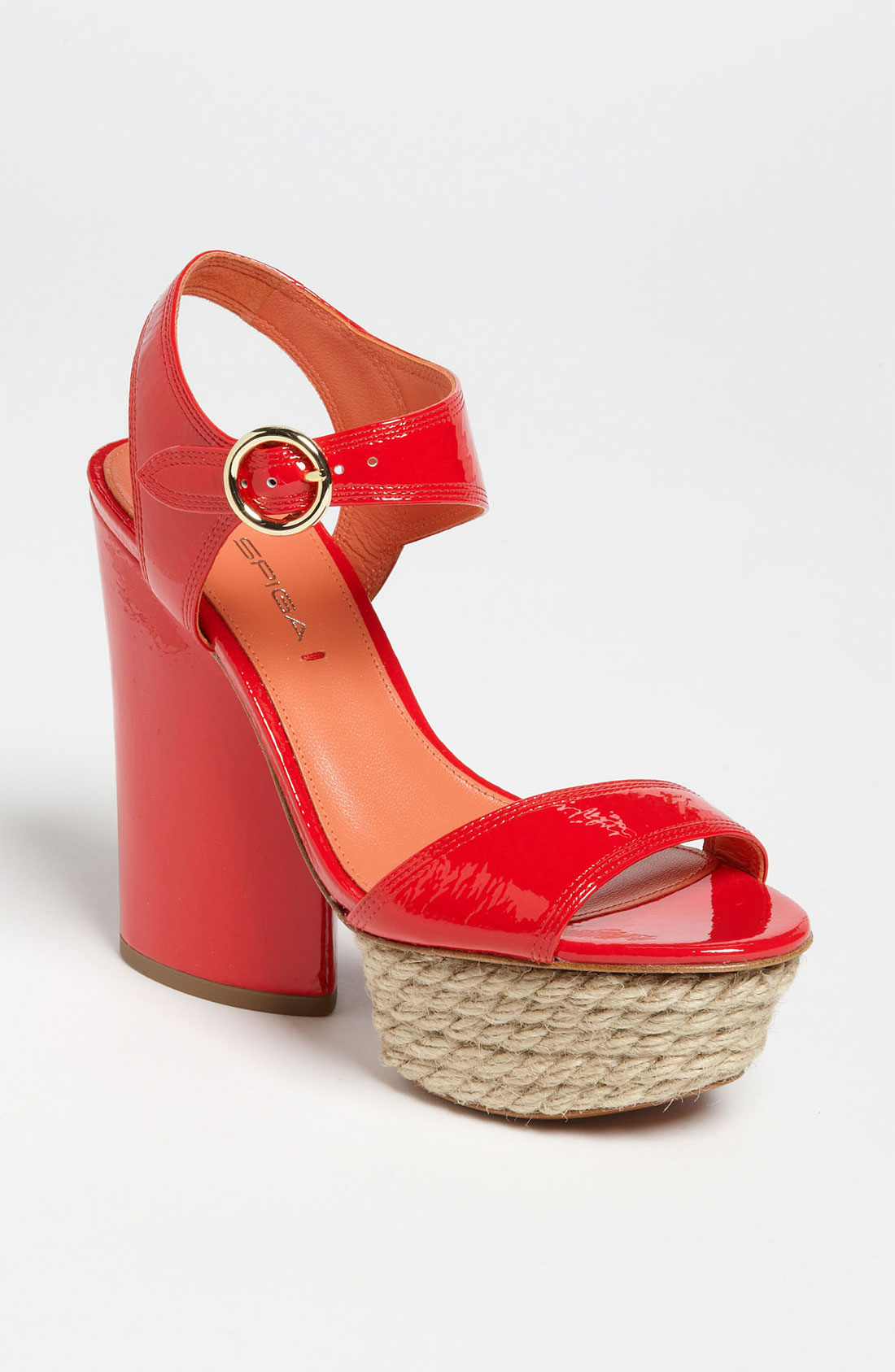 I'm not the world's biggest lover of vintage however sometimes a brand or designer gets it completely right by taking vintage or retro elements and creating a perfect fusion with modern elements to create a shoe that's really exciting. Such is the case with these truly beautiful red patent sandals from Via Spiga. Loving the clash of media between the rich red patent and the rope platform.
Even better than that, they are on sale at £102, reduced from £170. Rarely does comfort ever look this beautiful.
*swoon*
Wear them like this...
MADISON MARCUS
White Zing Crochet Dress
BURBERRY PRORSUM
Red The Blaze Snakeskin Accented Transparent Handbag
All together this outfit would be striking and very easy to wear.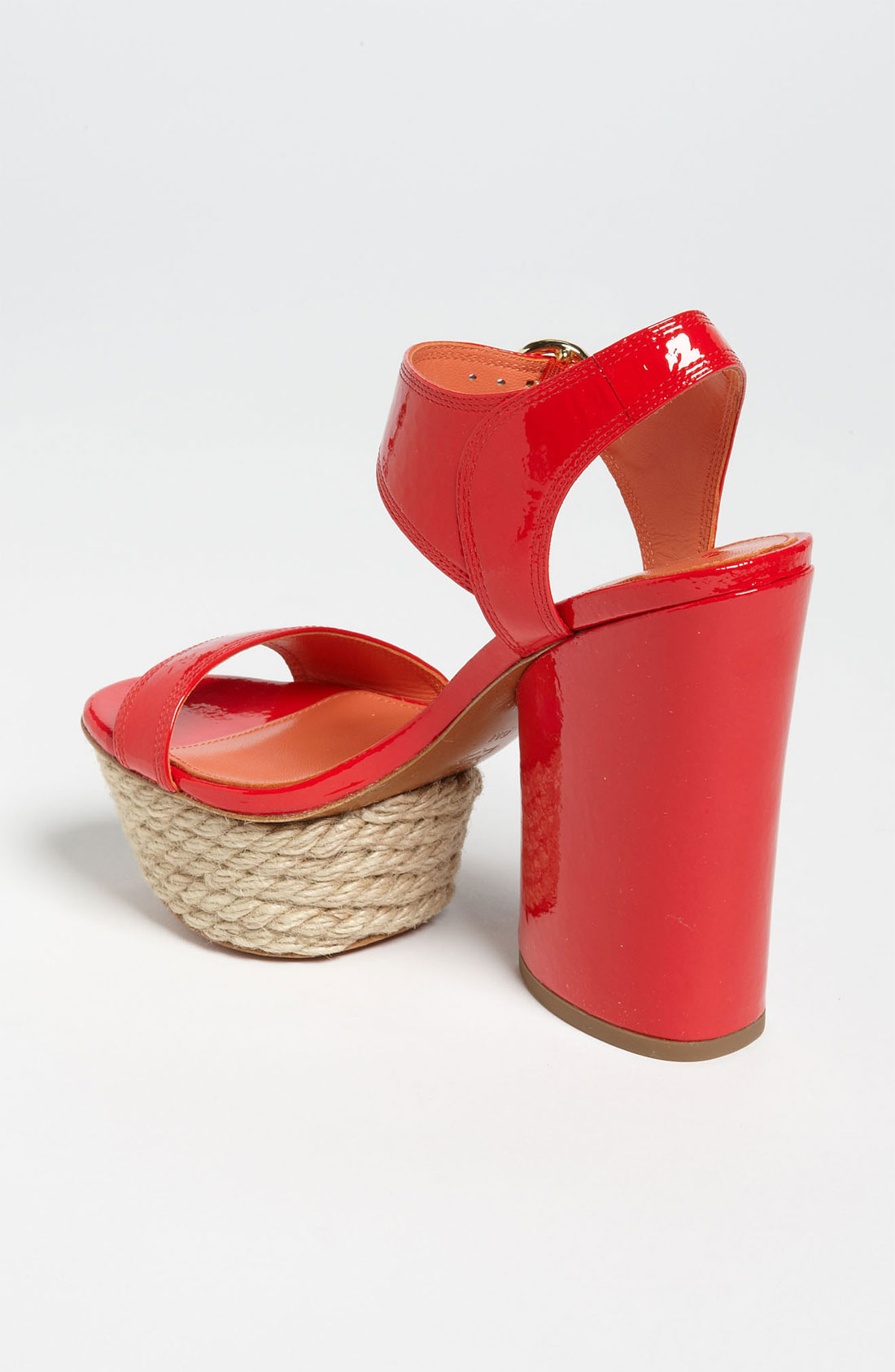 Buy VIA SPIGA Red Novia Sandal