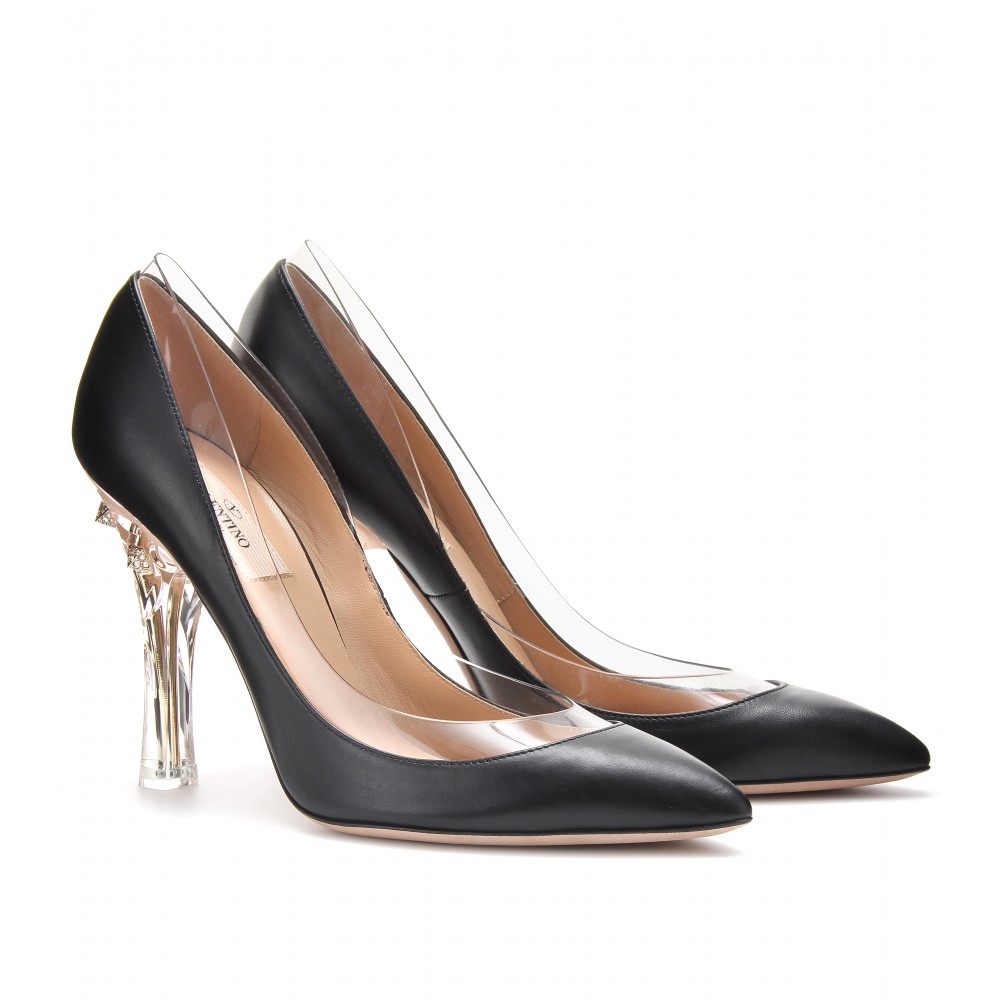 Yes, transparent is everywhere at the moment, but if you are nervous of the trend, then Valentino has probably come up with more ways than any other fashion house to suit just about everyone. These pumps feature the naked rockstud heel and a transparent trim, but are also a full leather pump, meaning you don't have the have your toes on show. If you love the look but want to be a little more daring then take a look at one of the
earlier Shoeniverse posts for more naked rockstud styles
and much more transparency!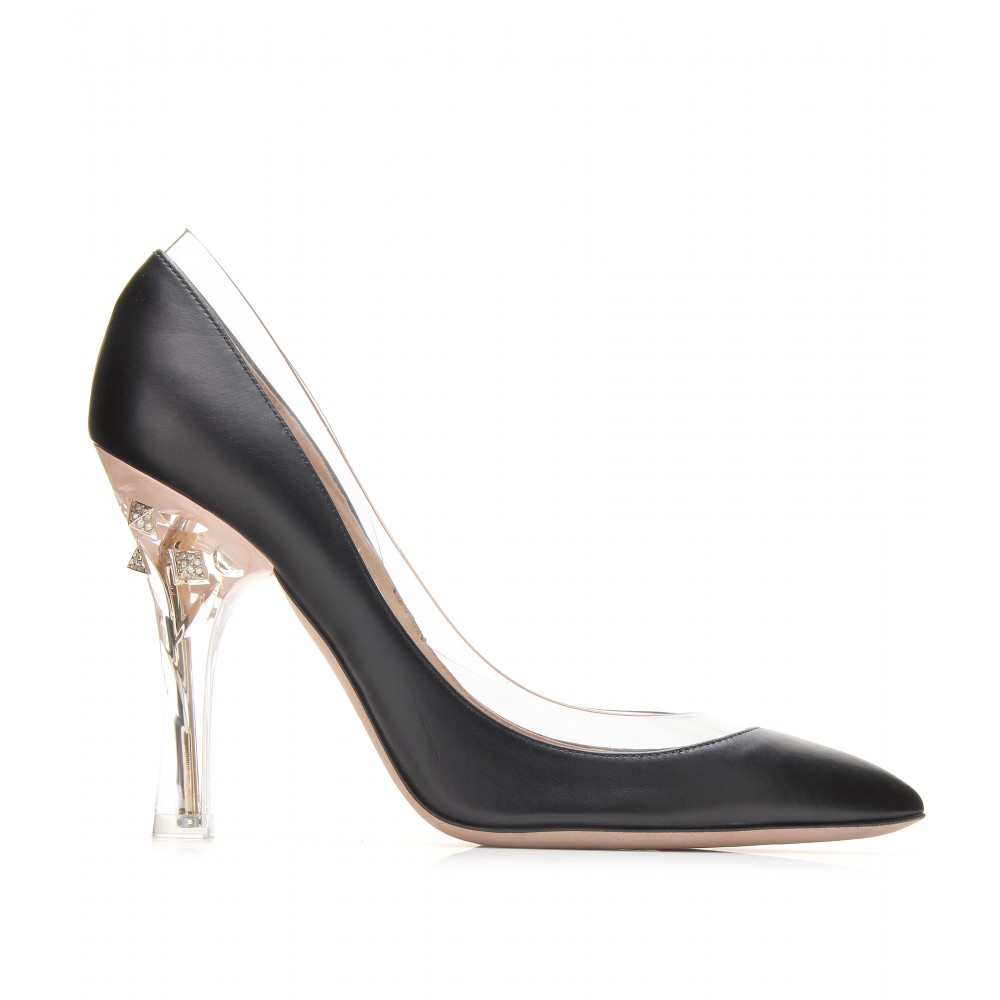 I love the heels on these. They are amazing, and while these are not the sort of shoe I would normally go for, they really do appeal - I can't stop looking at them! The heels are so very pretty...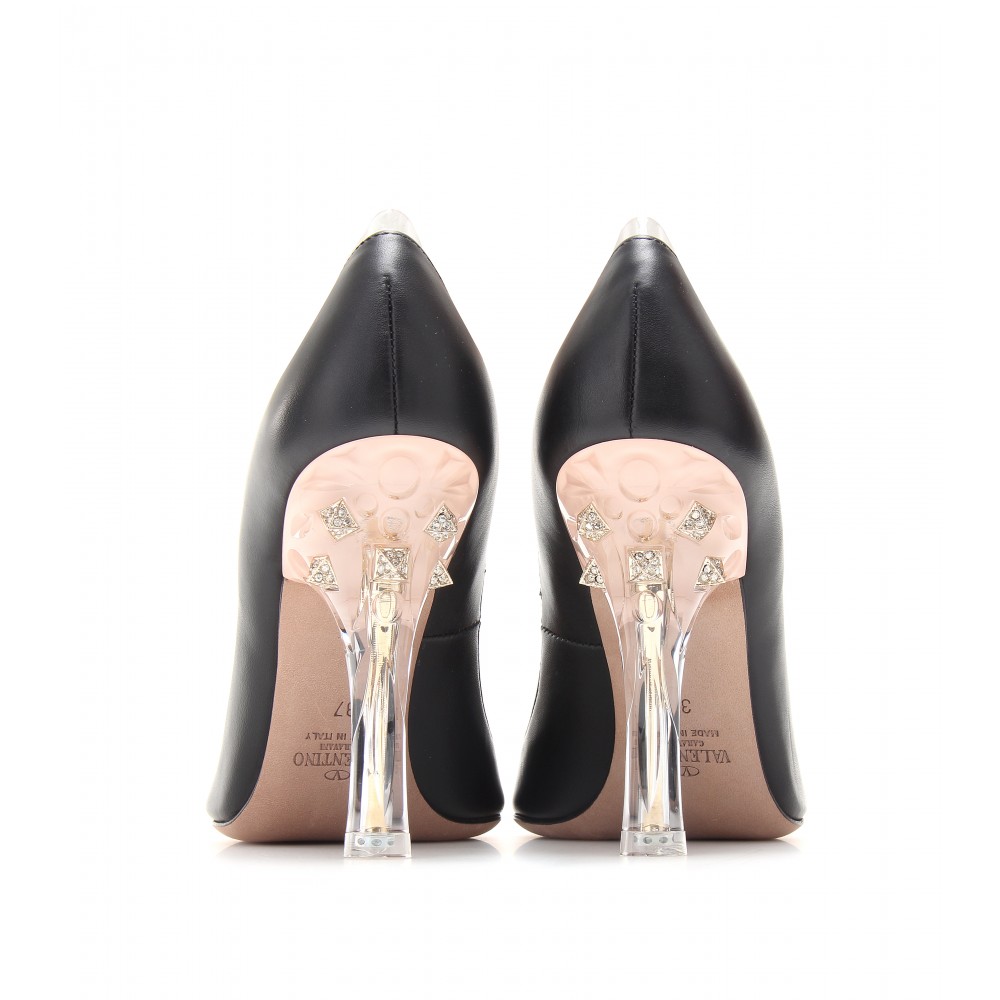 Wear them with simply separates for maximum impact.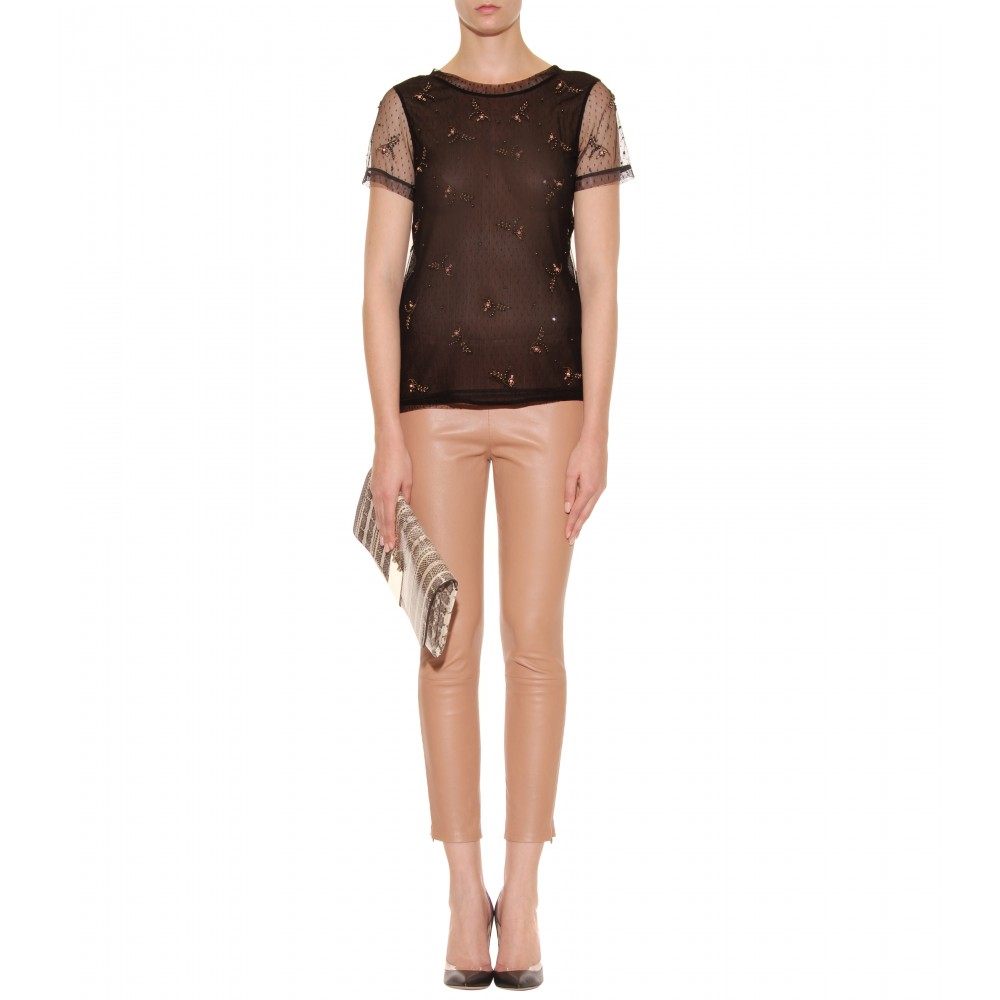 If you would like to make them yours then click through to buy. These are my favourite of the Valentino naked rockstud styles to date. Which ones are your favourite style?
Buy VALENTINO Naked Rockstud Leather Pumps with Transparent Trim