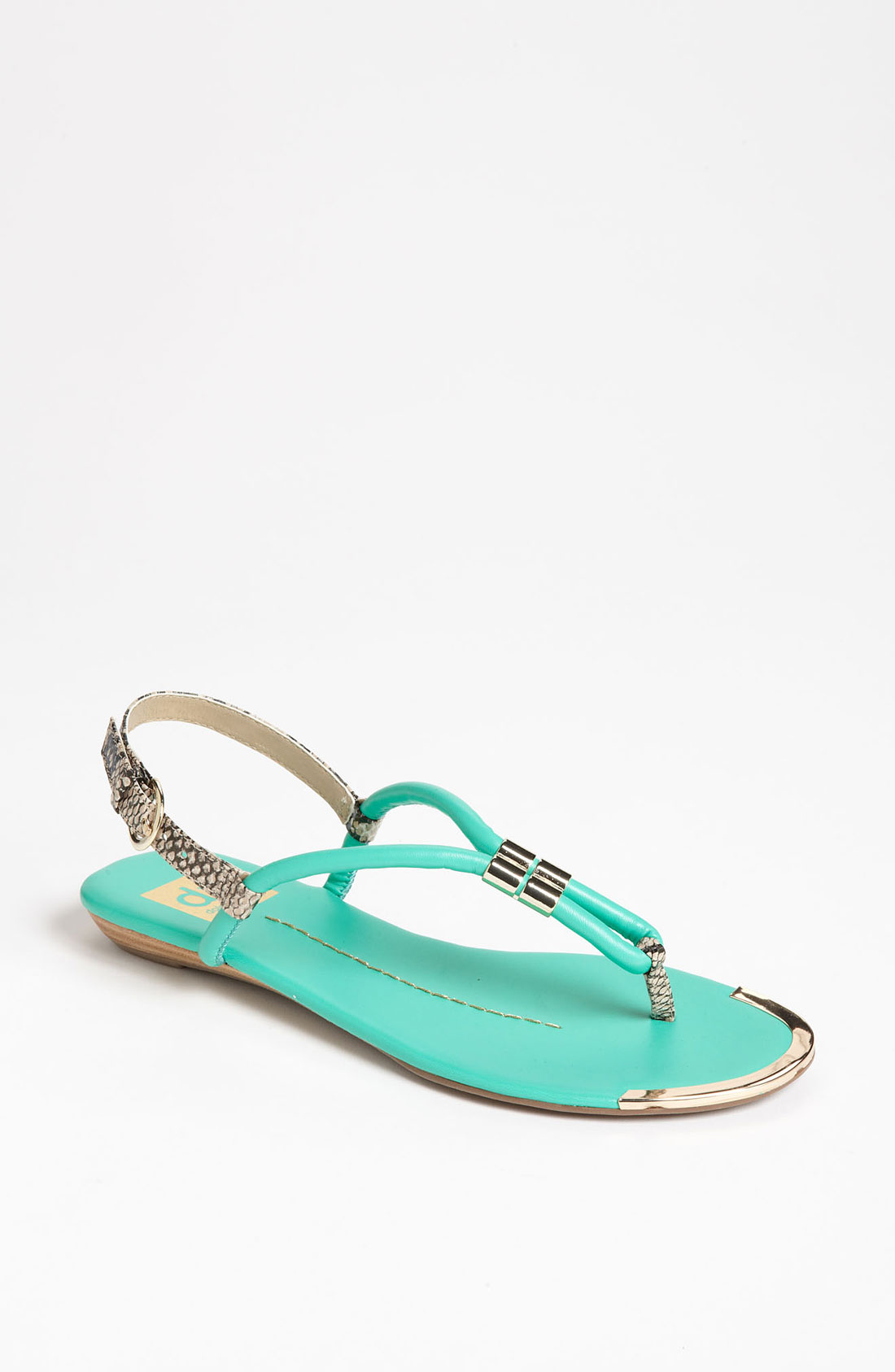 These pretty jade green flat sandals are currently on sale and can be yours for a very reasonable £31. Really, the beautiful jade green / turquoise colour is the thing that sells me these sandals even at their original price. They would be perfect for going from pool to hotel room, for lazy lunches and dinners, and would work with everything from white shorts to maxi dresses. Surely something of a true holiday staple.
The tiny hint of wedge is also a true comfort saver for those of us who spend much of our lives in heels and need a little gentle adjustment to wearing flats!
I also really love the little metallic ridge to the toe to stop them getting scuffed. A designer looking sandal at a high street price. How could you not love that?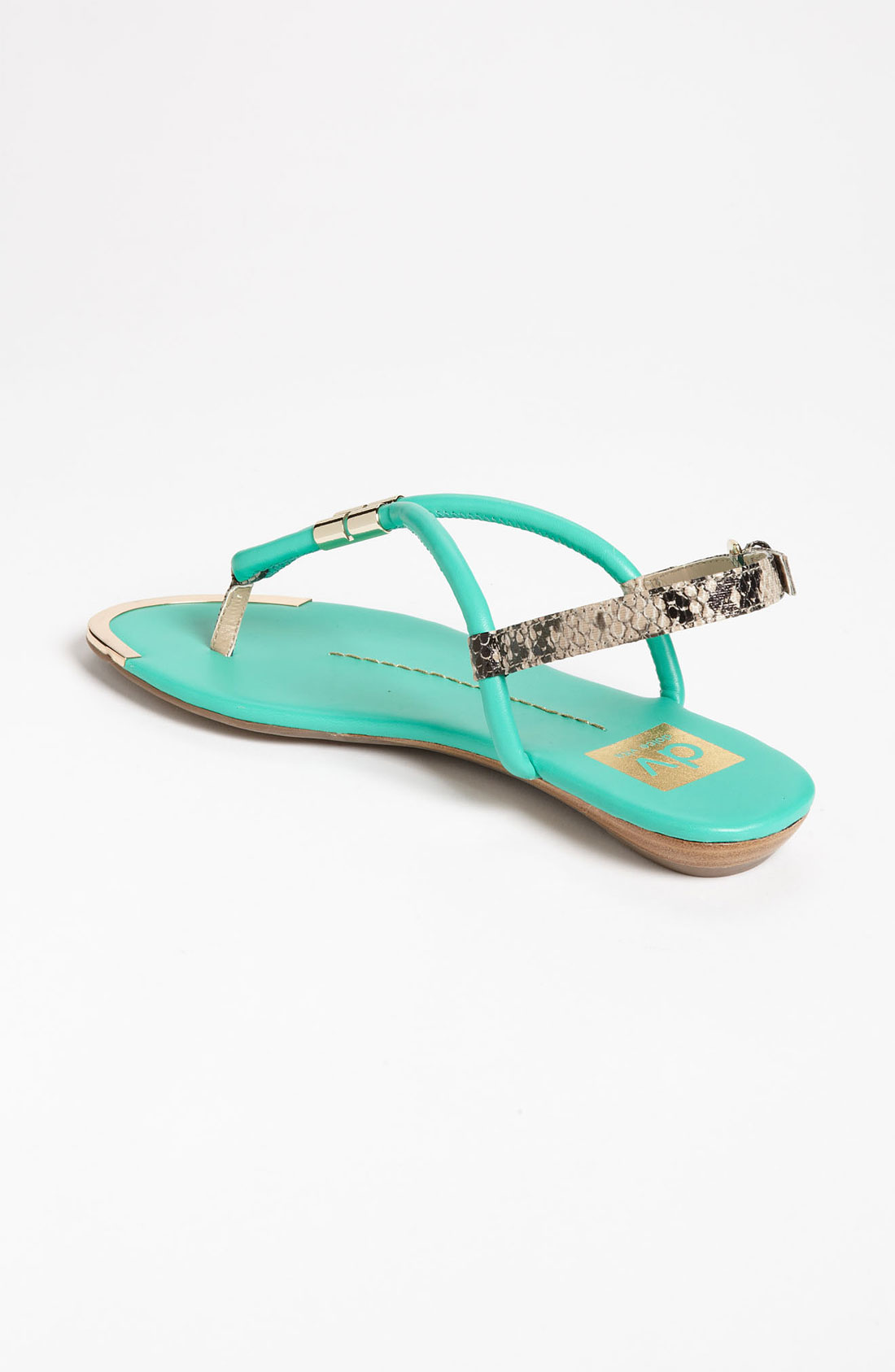 Buy DV BY DOLCE VITA Green Ayden Sandal