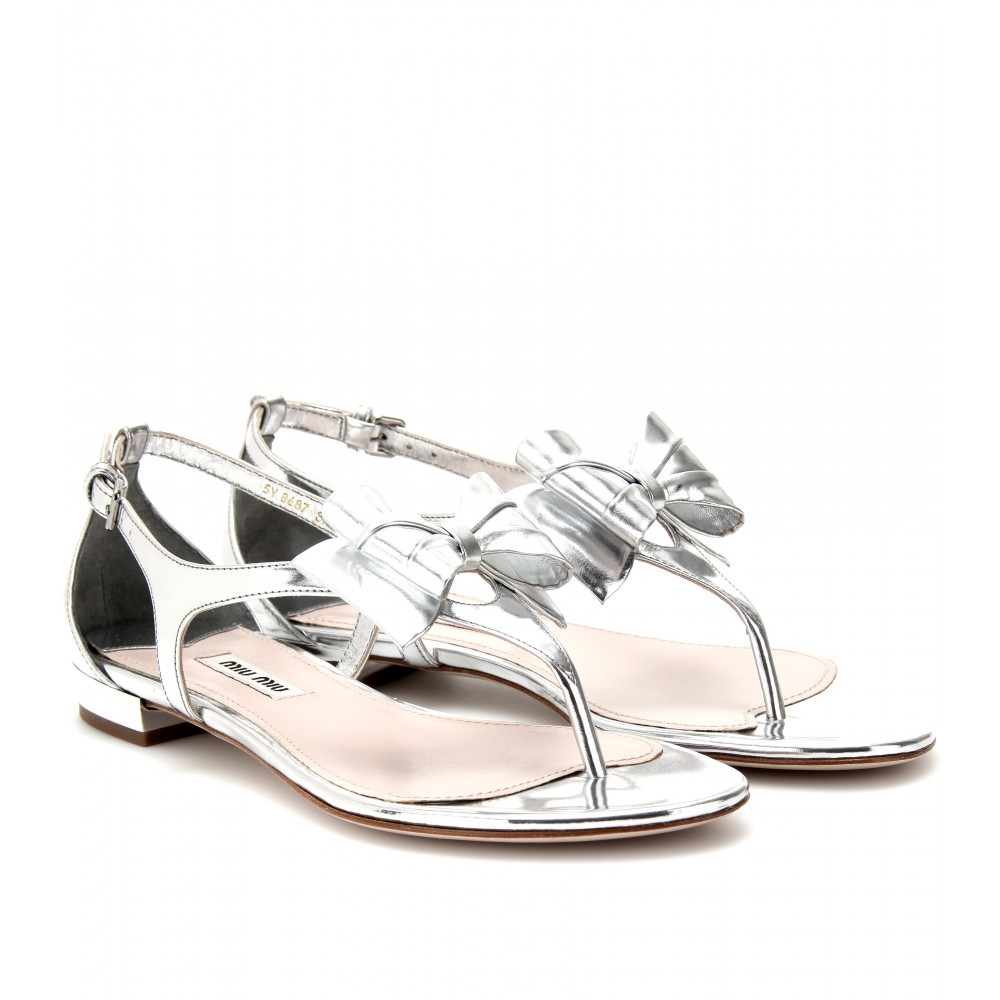 These super shiny silver metallic sandals from Miu Miu are just about as cute as can be. Everything about them, from their simplistic style and sweet cutout sides to the delicate bow on the front is perfectly measured and executed beautifully. Plus they can be worn with everything from jeans and mini skirts to maxi dresses and cropped jeans.
They might just be the perfect go-to everyday summer shoe.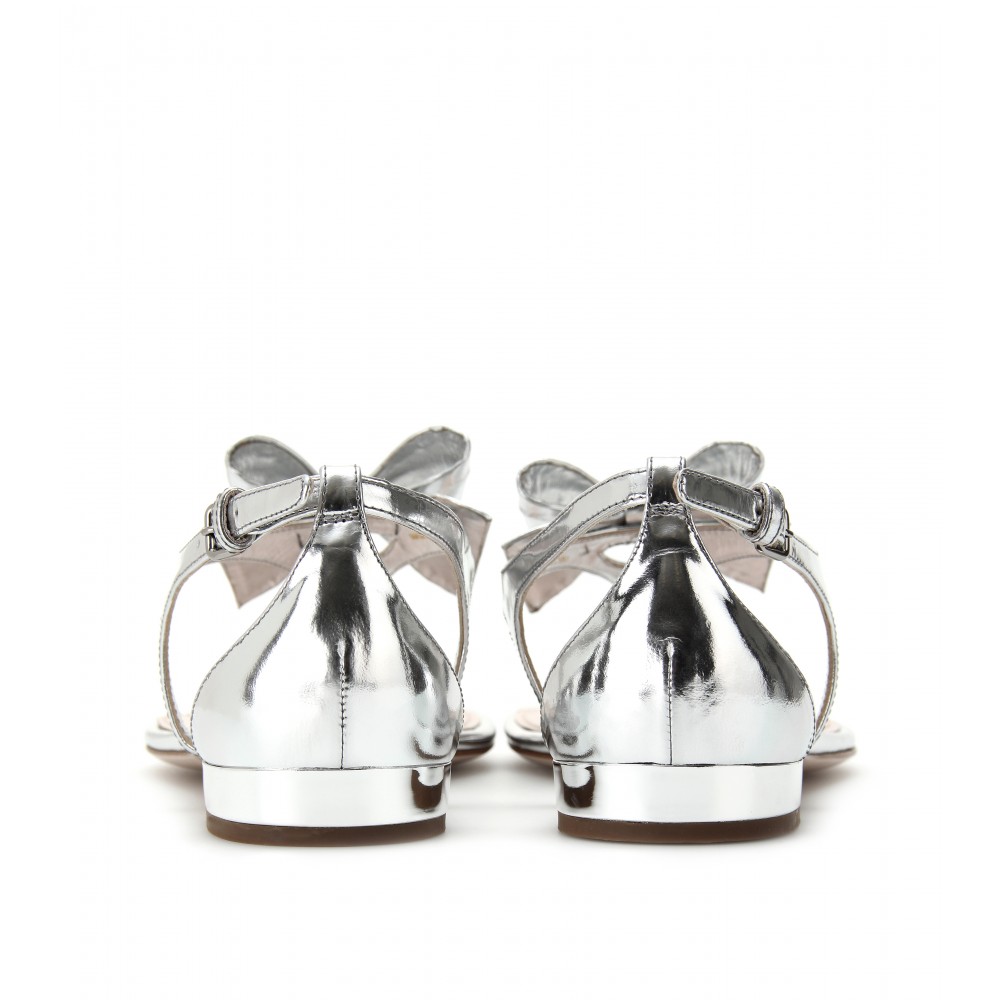 The official blurb says this:
Finished in patent leather, these glossy silver sandals with a delicate ankle strap and small heel offer loads of charm for darling daytime looks.
I couldn't actually have put it any better myself.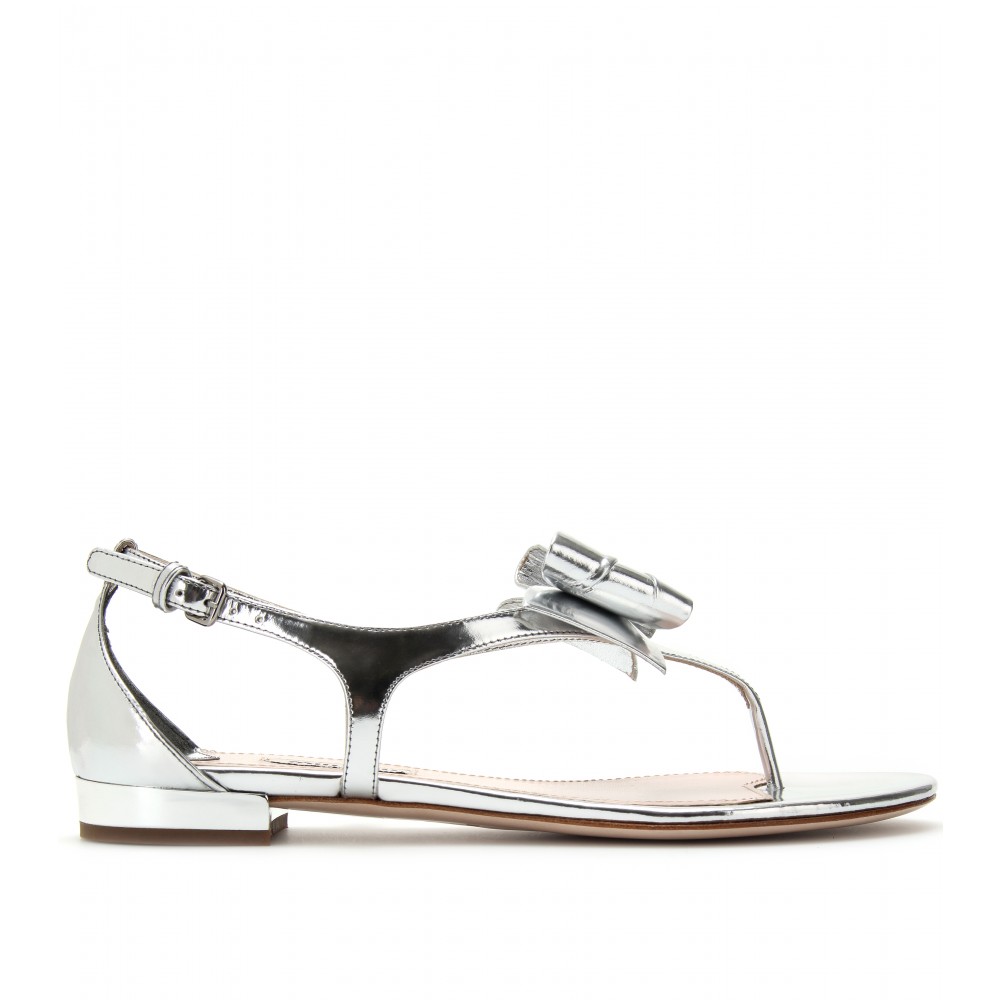 Of course they come complete with a Miu Miu price tag of £275, so they won't be within everyone's shoe budget but if you do buy them (lucky you!) then let us know how you find them. They certainly look the part.
Buy MIU MIU Silver Metallic Leather Sandals