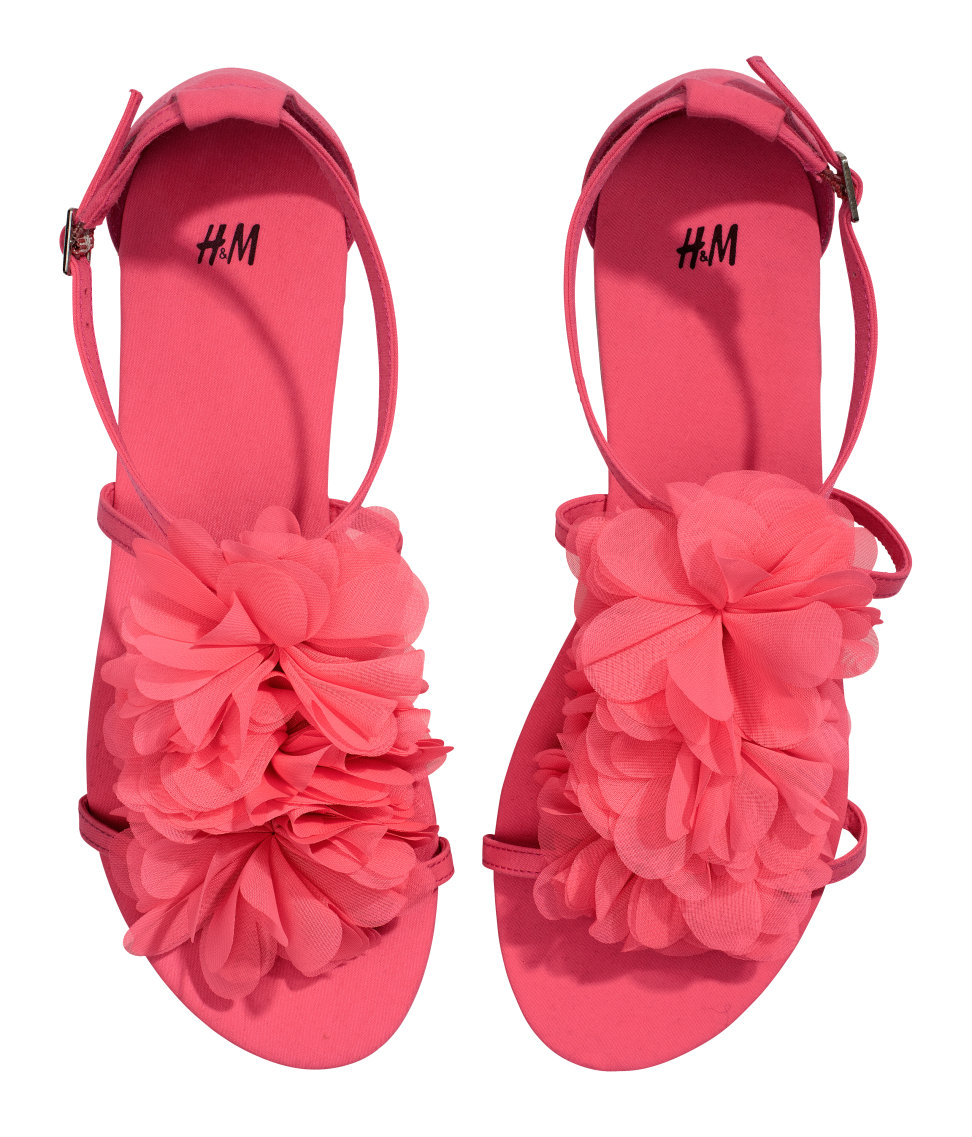 Now, regular Shoeniverse readers will know that while I don't personally shop in H&M, they do occasionally have the odd (usually flat) bargain that catches my eye. Such is the case with these pretty flat strappy sandals with huge floral fabric embellishments on the front. The colour is juicy and feminine, and the styling is perfect. Best of all they retail at just £14. Hard to resist.
Will you be adding these to your SS13 wardrobe?
The fact that the upper is fully fabric (cotton) should make these soft and confortable to wear too - and make a pretty change from the normal boring gladiator sandals.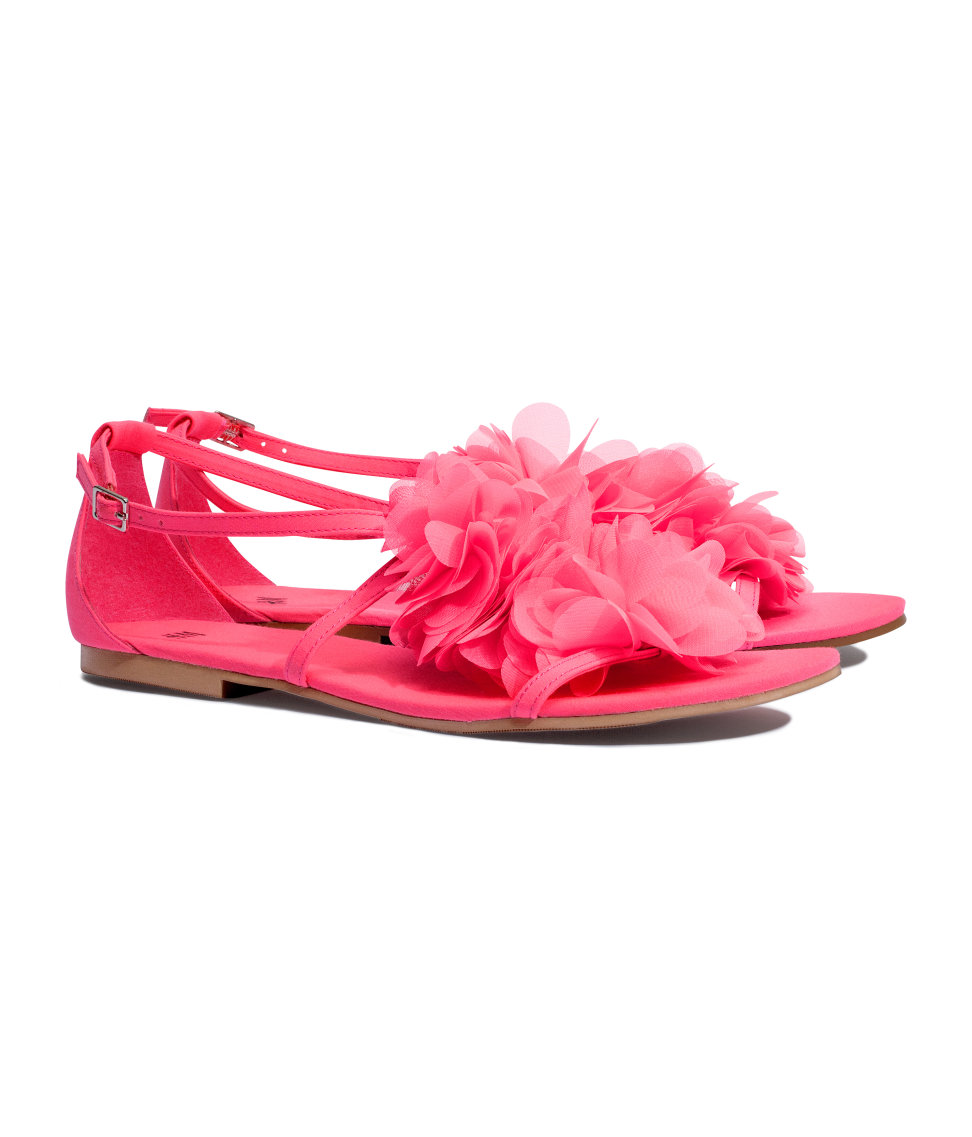 Buy H&M Pink Flower Sandals