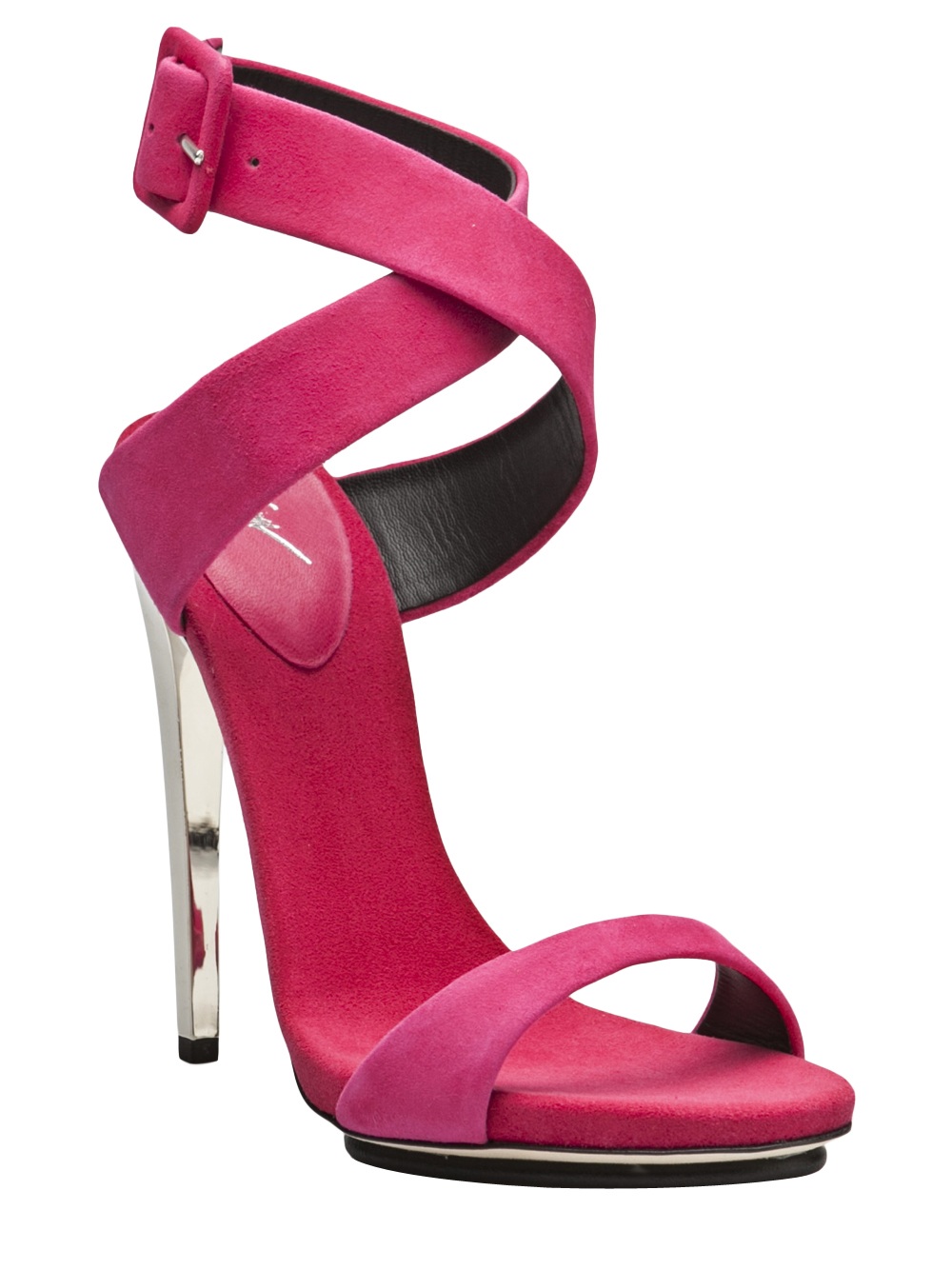 I should have shown these sandals before, and I've tried - no
really
I have - but somehow when looking for them so many time in the past few weeks I've been distracted by something new and completely forgotten all about them. So now it's time to take a proper look at them because as you can see, they are actually pretty freaking fabulous.
For me, these are all about the metallic heel and the inline platform. Not that I don't adore the lush deep pink suede upper or the thick almost comforting looking cross straps, but the side view is really where it's all at for me. I expected a black gloss heel, or perhaps ever a semi transparent tortoiseshell affair. Even a wooden stack heel. But no, GZ loves to surprise us with a silver high shine metallic heel that simply demands all of your attention. If you don't believe me yet, just take a look at the shot below...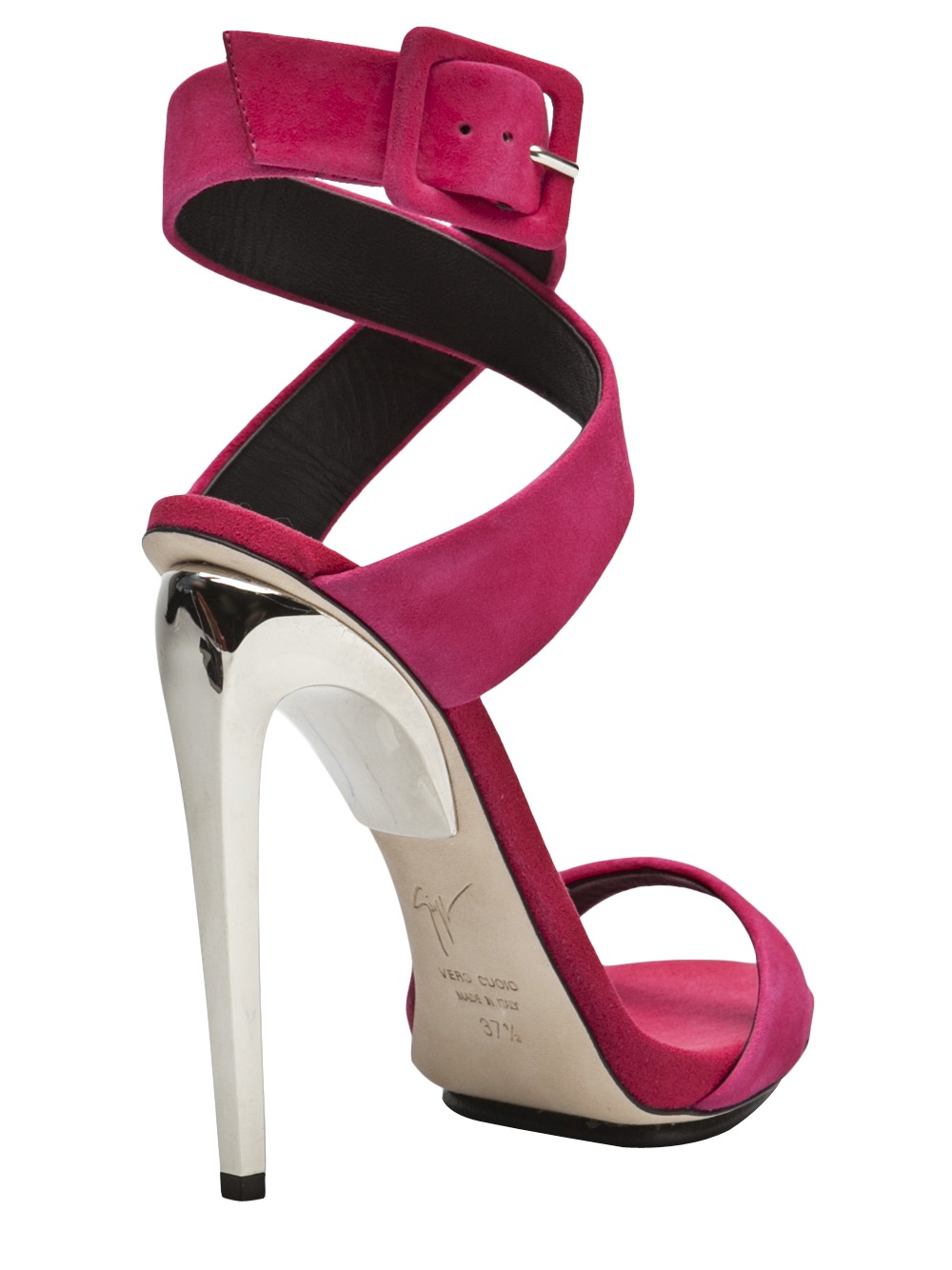 I love them. Sadly they retail at £520 and won't me winging their way into my shoe collection any time soon.
Buy GIUSEPPE ZANOTTI Deep Fuchsia Ankle Wrap Sandal