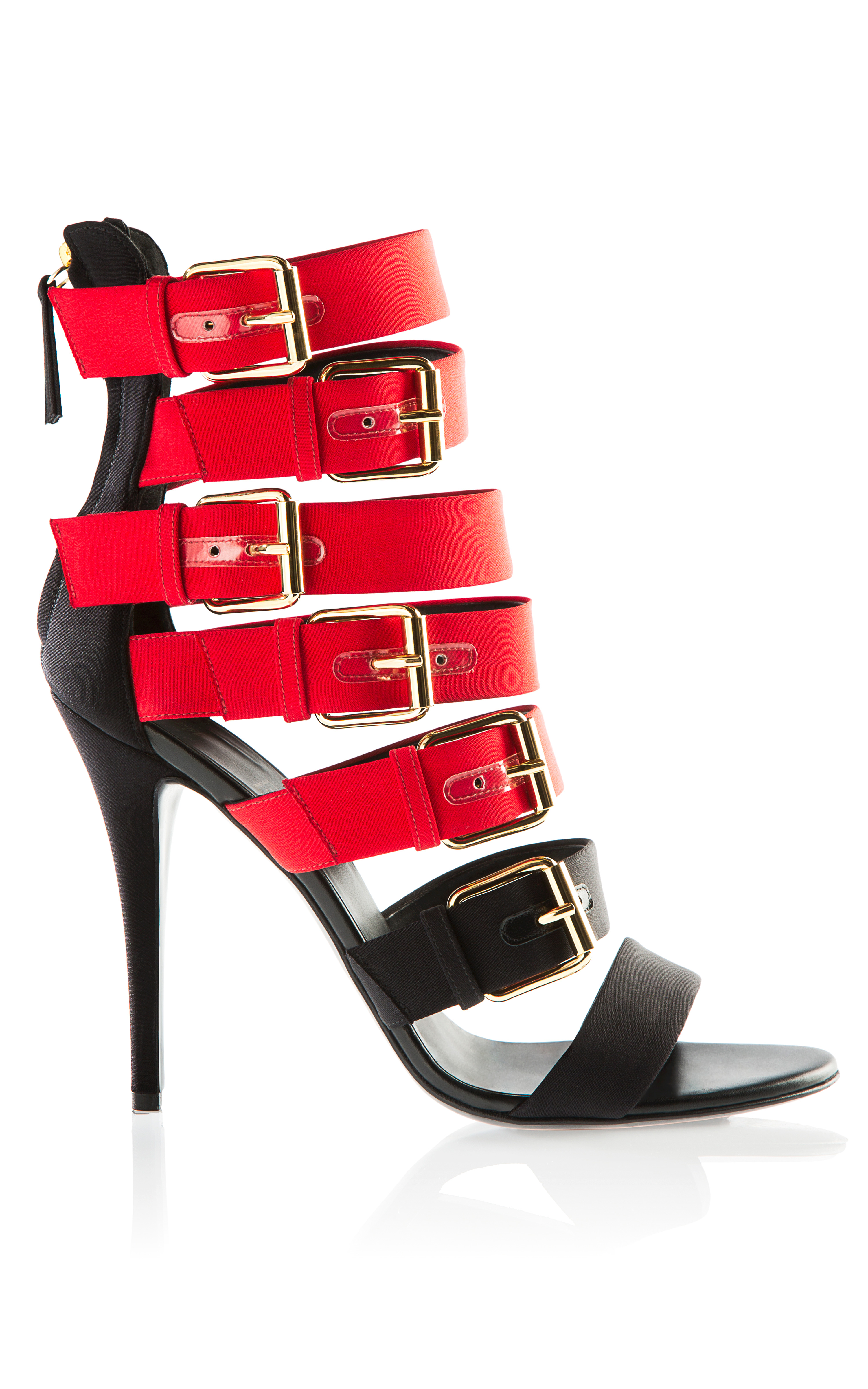 I love these shoes for many reasons. Yes, obviously, they are simply fierce as hell and the black and red colours scream 'look at me!!!' which is all good. I think it's more that they remind me so much of my beloved
Vivienne Westwood multi strap pirate boots
however that really explains my sudden obsession with them. Not for the fainthearted (of course) they demand to be seen.
While I hate the outfit in the next shot (the skirt may be salvageable but the top is horrendous) the shoes look amazing when worn.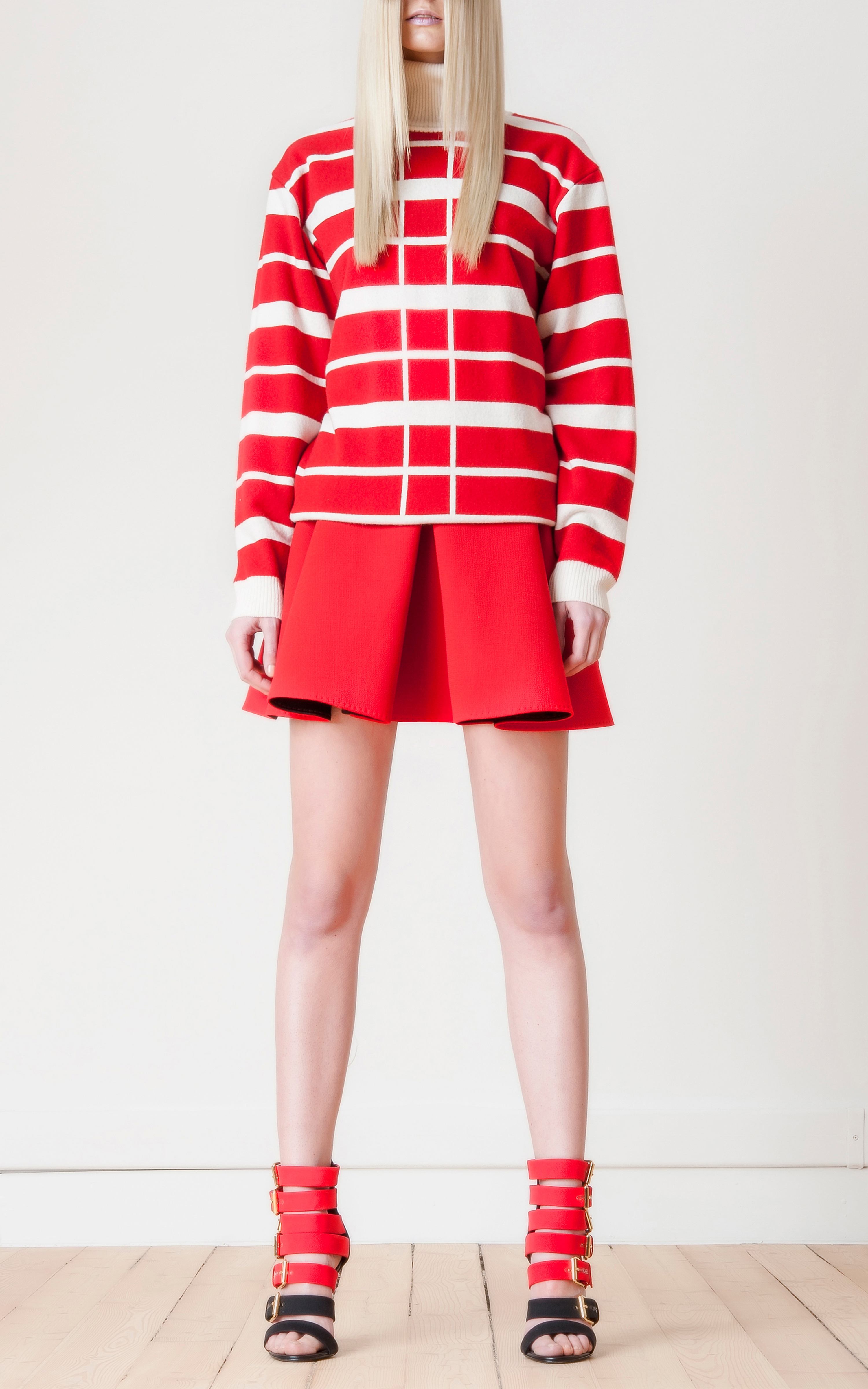 It's always nice to feature a new name on Shoeniverse too, so welcome Fausto Puglisi, I shall be keeping an eye out for you and expect to feature you again soon if this is any measure of your designs.
Buy FAUSTO PUGLISI Red Setadrap Sandal