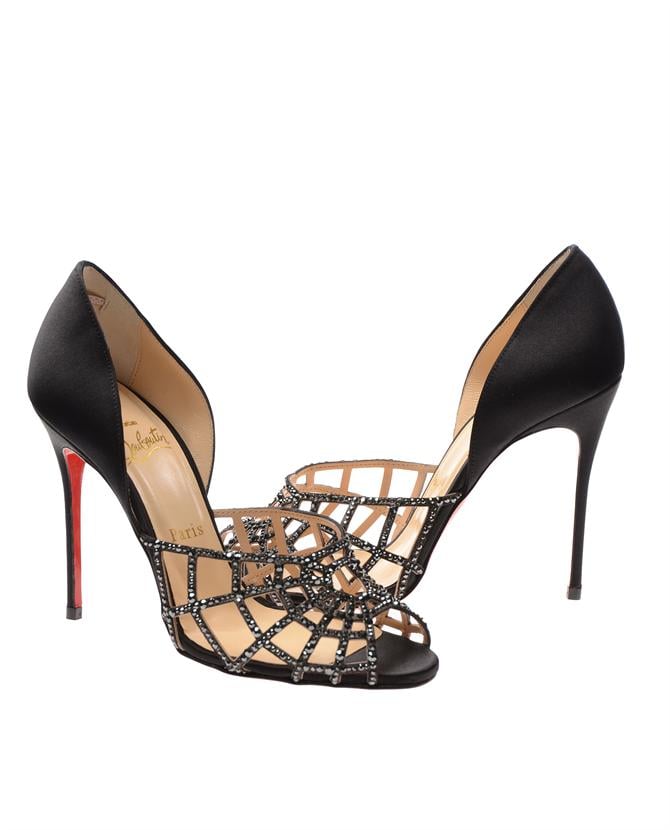 I don't really feel that my decision to feature the divine Aranea from Chrstian Louboutin needs any further justification than the pictures themselves! What a stunning pair of shoes!
Any time you can best describe a pair of heels as "being black matte satin heels with a cobweb of anthracite coloured strass stones" then you know they are something special. Add to that the fact that they are full d'orsay as well - surely Joan Collins would approve of these heels?
I believe that she would.
Buy CHRISTIAN LOUBOUTIN Black Aranea Satin D'orsay Heels With Strass Embellishment