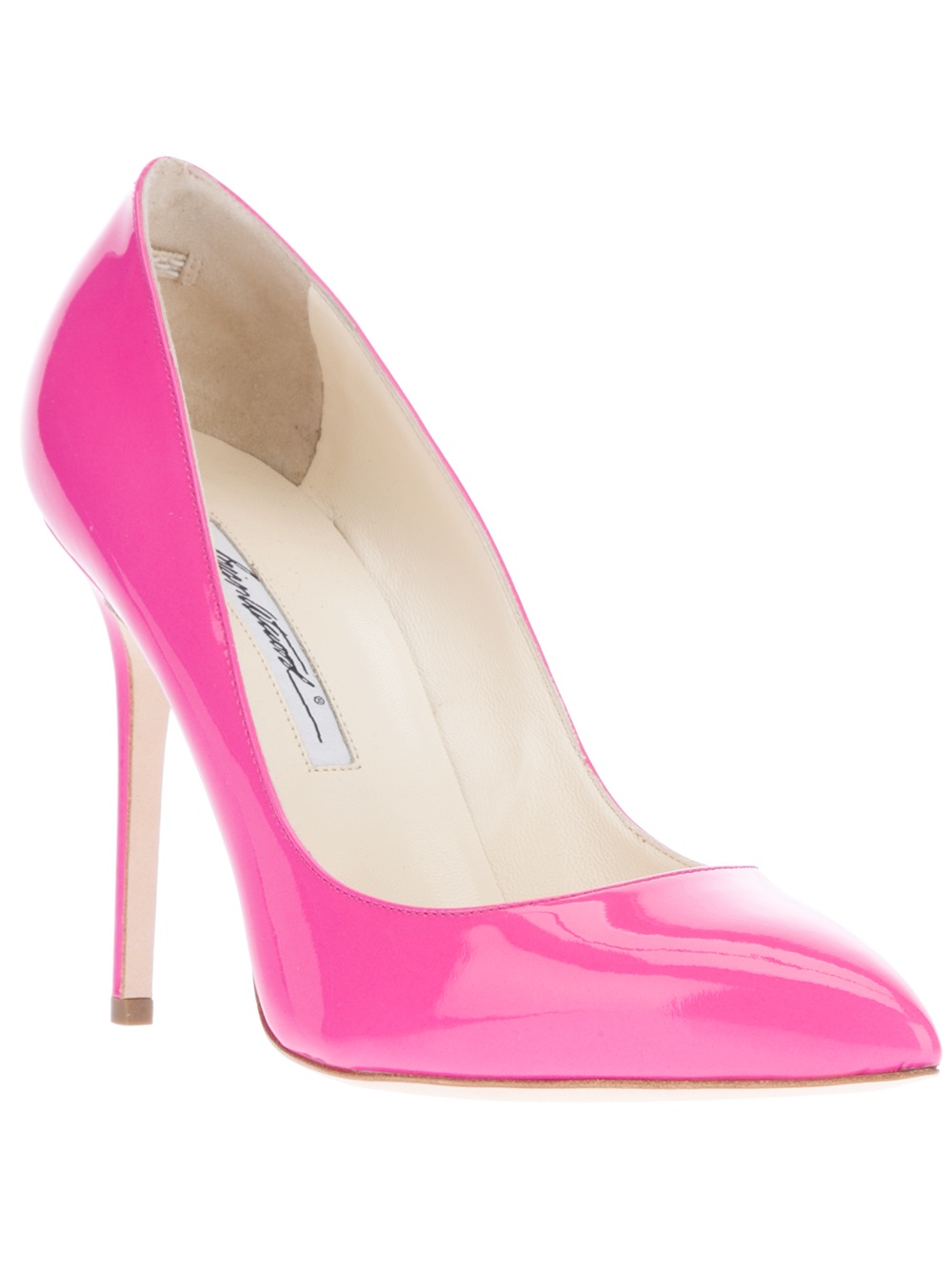 Well, I simply
had
to show you these PPP's, if only because they are just about the freshest pink colour that I've seen for a while. If you want a pair of statement pink pumps but are a little nervous of going all the way up the spectrum to neon shades, these pointy pumps might be just the ticket.
Let's take a closer look at their pointed pink perfection!
So cute right? This is how I would style these for daytime, just picking out a hint of pink in the top and keeping everything else super pretty but neutral. Plus I am totally in love with the Topshop Daisy necklace!
Buy BRIAN ATWOOD Pink Nico Pointed Pump