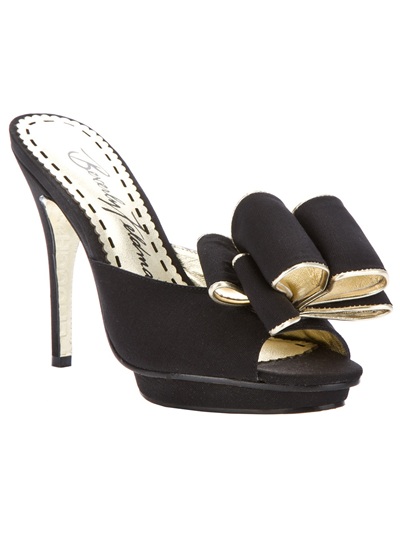 I always get really excited (possibly inordinately) when I get to feature a new brand or designer on Shoeniverse. This is the first post featuring a pair of Beverley Feldman's wonderful mule sandals, and when I saw them I just knew the time had come to bring this to the Shoeniverse shoe fairies.
Let's take a closer look at Babeth, and in particular that spectacular bow!
For me with a pair of mules, the mental test I put them through is simple. Would Joan Collins approve of these shoes?
I think in this case, we all know she very much would.
Buy them
. Your inner Alexis Carrington will applaud you.
Buy BEVERLY FELDMAN Black Babeth Sandal