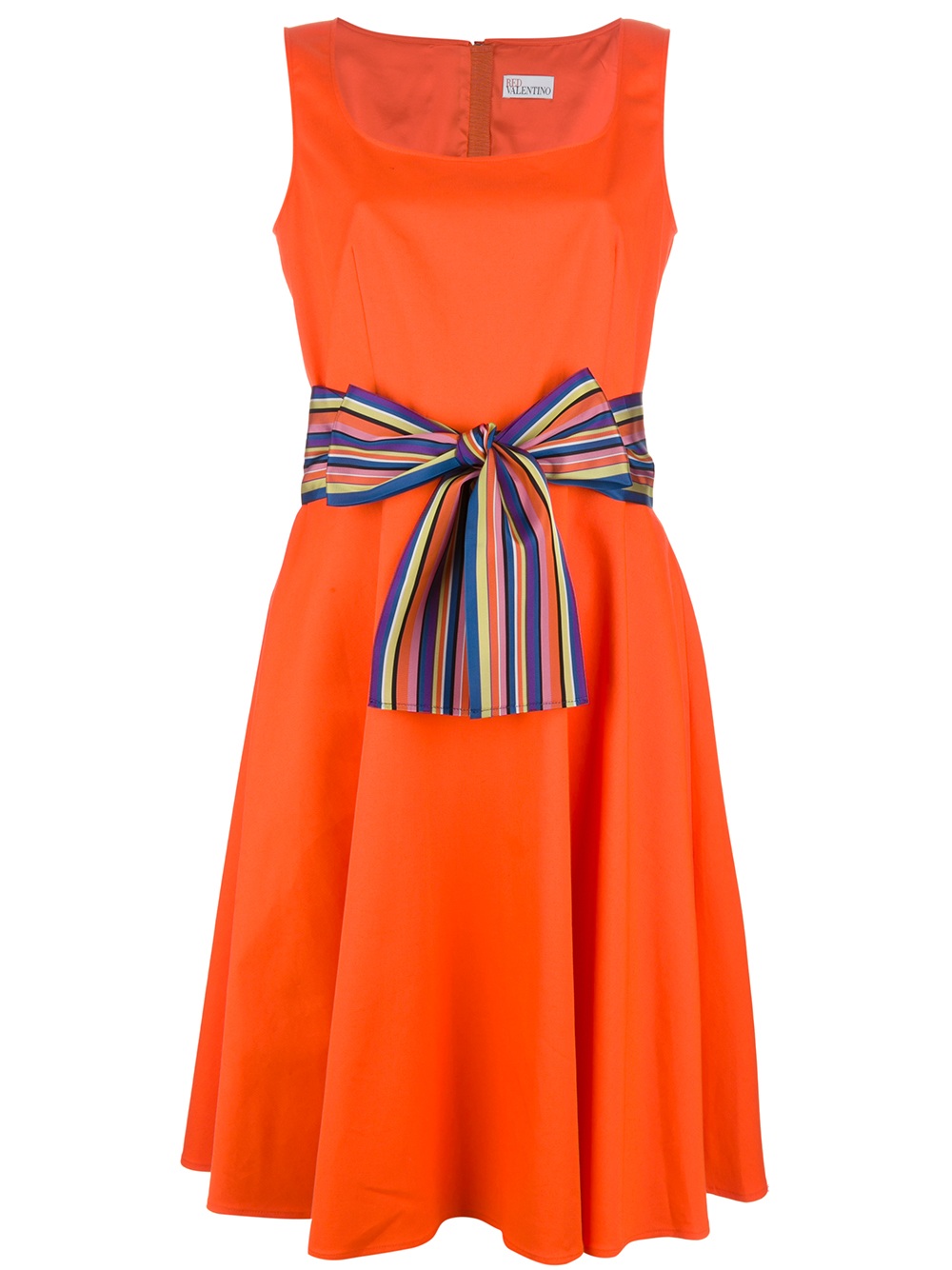 Buy RED VALENTINO Orange Bow Belted Dress
It's a Bank Holiday Monday here in the UK, and so I am taking a rare break from full posts for a day! This will be the only Shoeniverse post today, and normal posts will resume at 9am Tuesday.
That being said, when I initially saw this beautiful dress from Red Valentino, I just knew that it had to be featured on the blog. The top half is classic cotton shift. Then you get to the contrast striped sash featuring bold complementary colours, followed by a flirty full skirt... It's delightful on so many levels. It's also £400 which will of course put it outside of the dress budget of many of us, however getting a similar look with a striped scarf and an alternative orange dress so this can be recreated on a tight budget is a breeze.
MODCLOTH - £31
Orange Spin Me Bright Round Dress
NINE WEST - £15
Multicolour Light Bright Stripe Scarf
There are differences of course, but this would certainly let you rock the look for less than £50, and also means you can swap out other scarves to enable other shoes and accessory combinations.
Anyway back to the Valentino number...
See below for a host of mix and match items to pair this with. How would you style it?
ASOS
Purple Asos Heartbreak Embellished Platform Sandals
ASOS
Purple Asos Helium Metallic Platforms
JIMMY CHOO
Orange High Heel Sandal
ZARA
Orange High Heel Vamp Shoe With Ankle Strap
ZARA
Blue Combination High Heel Sandals
J.CREW
Pink Everly Cap Toe Snakeskin Pumps
TORY BURCH
Blue Nylon Ella Tote
MCQ BY ALEXANDER MCQUEEN
Green Perforated Clutch