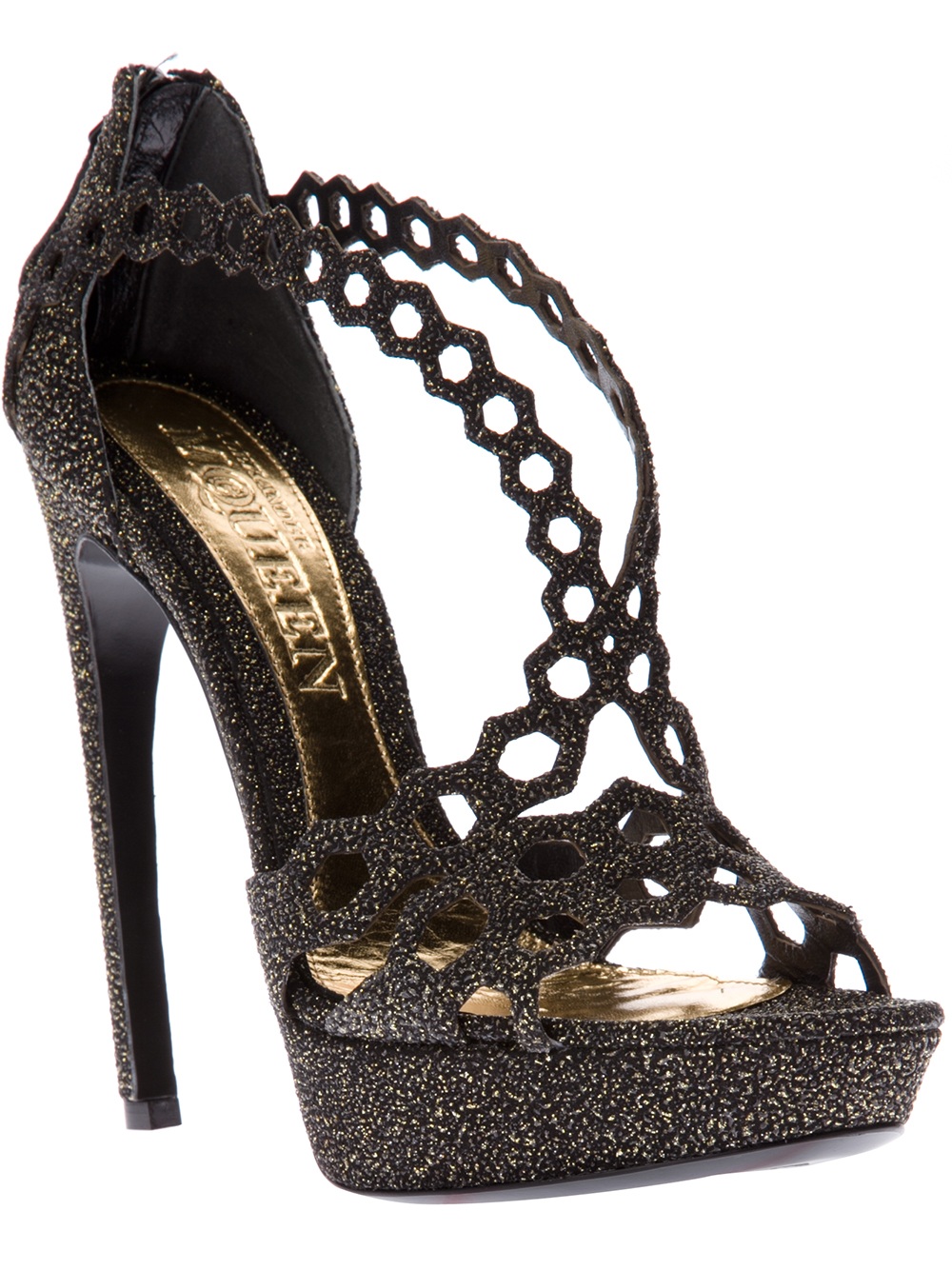 My love for Alexander McQueen designs is well documented here on Shoeniverse, and so it will come as no surprise to most of you that I let out an actual squeal when I first saw these heels.
Good GOD they are divine!
MORE PICTURES!
It's not just the glitter (although no word of a lie, the glitter does help) it's also the heel, the intricate cross straps, and the fact that they are just sheer 'sex on legs' jaw-droppingly gorgeous. Like,
WOW
.
I sadly am not destined to own them as they are on sale at a pricely £655, however if you have cash to burn and you want to add them to your shoe collection then you can pick them up over at Far Fetch now.
Buy ALEXANDER MCQUEEN Black Perforated Strap Sandal