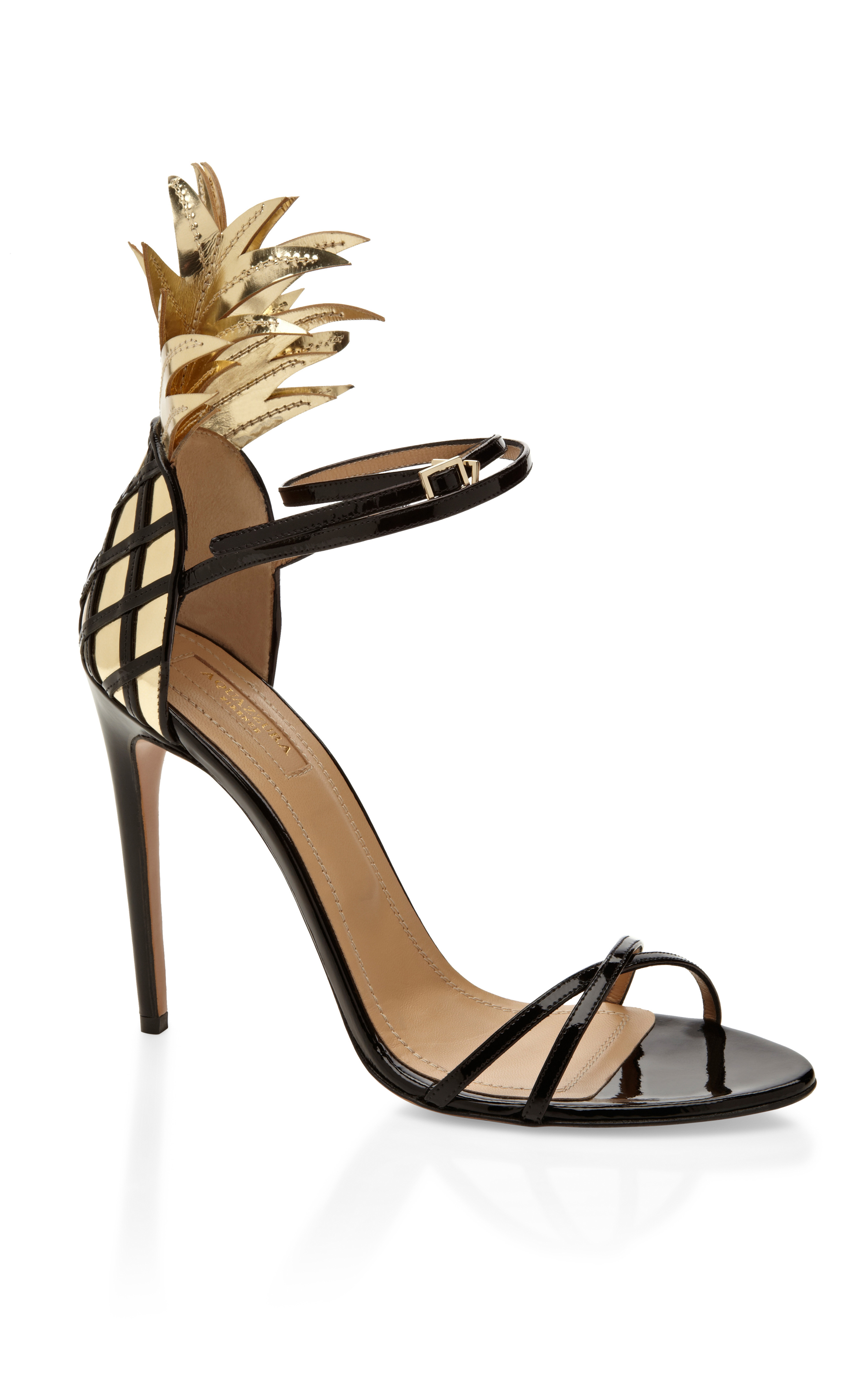 You know, I think I might have to blame Charlotte Olympia for this! These sandals are not my style, like at all, but I really wanted to show off their utter madness on Shoeniverse. They are the golden contingent of the colours week here on Shoeniverse, and are inspired by a rather lovely cocktail. Sadly in this instance, I'd pick the drink above the shoes...
I mean... what can you say?!! In all of the years I have spent coveting shoes and studying the work of various designer's careers, I have never once thought to myself "...those would be so much nicer if they just had a gold pineapple at the back"!
No matter what I do I simply cannot open my heart to let them in and love them. They are also spectacularly tacky for me as gold and black together is a tricky thing to balance and I don't believe that Aquazzura has managed that here. They look like some relic from the 1980's that should be thrown back into the time capsule hopefully never to be found again!
Do you agree or will these sandals make your summer holiday go with a sizzle?
Buy AQUAZZURA Gold and Black Pina Colada Sandal