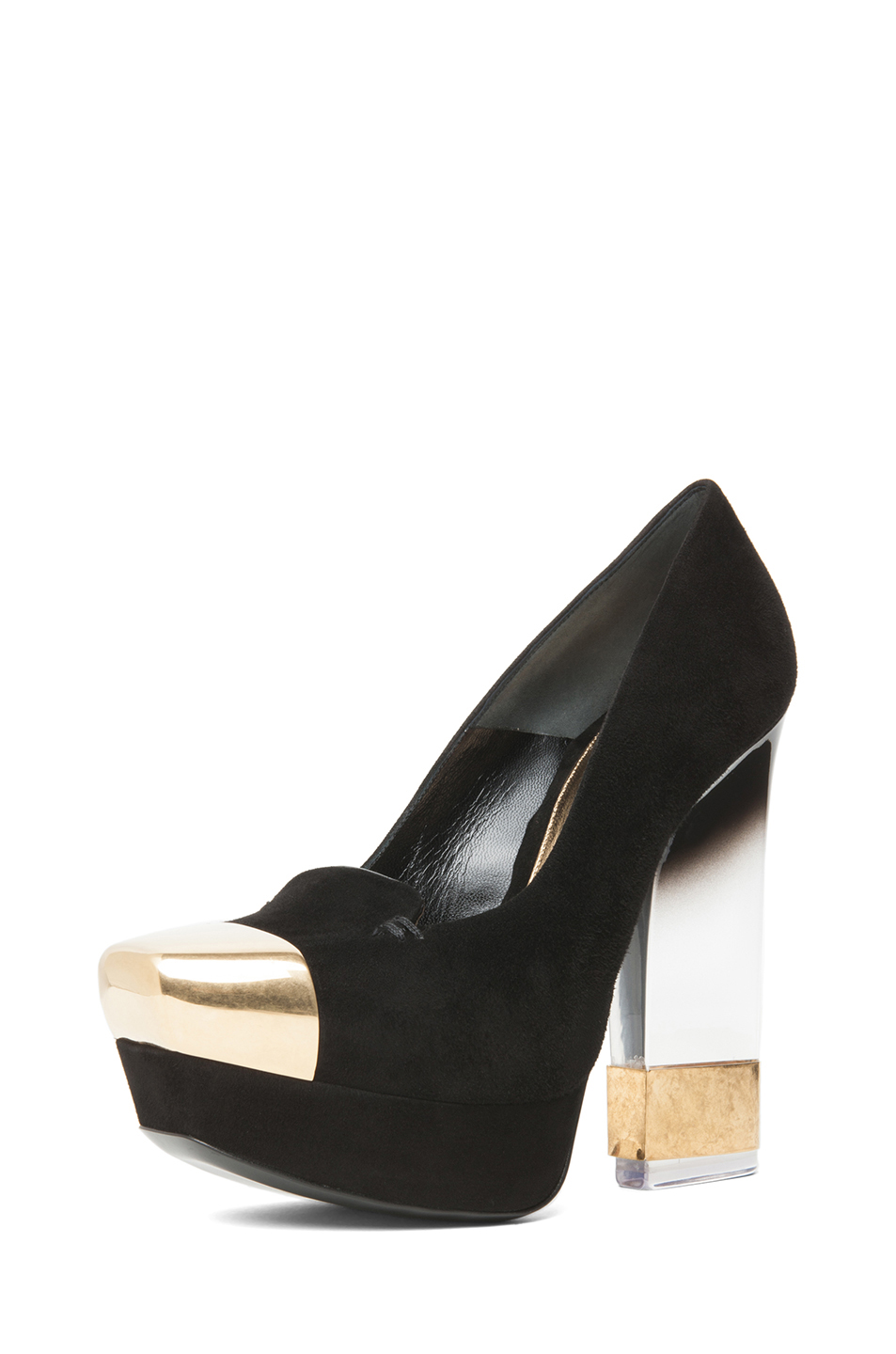 These are amazing and incredible to the point that I am almost speechless just looking at them. I am sort of happy I'm yet to meet them in person because I might just embarrass myself terribly and start weeping in the shop...
*ahem*
Having said that they actually combine a lot of things that I don't naturally like. Lucite heels can be pretty or can make me think of stripper shoes. I am not a great lover of black shoes, especially with gold accents, but put together correctly it's now proven that all of these elements can work beautifully. It only goes to show also that the Aquazzura Pina Colada heels from earlier in the week got it all terribly wrong.
Sadly these are not even remotely affordable, and will cost you £1170 if you do decide to make them yours. I do believe that they are a gorgeous example of how to combine lots of tricky elements into one spectacular heel. Love them!
Buy ALEXANDER MCQUEEN Suede Lucite Heel in Black