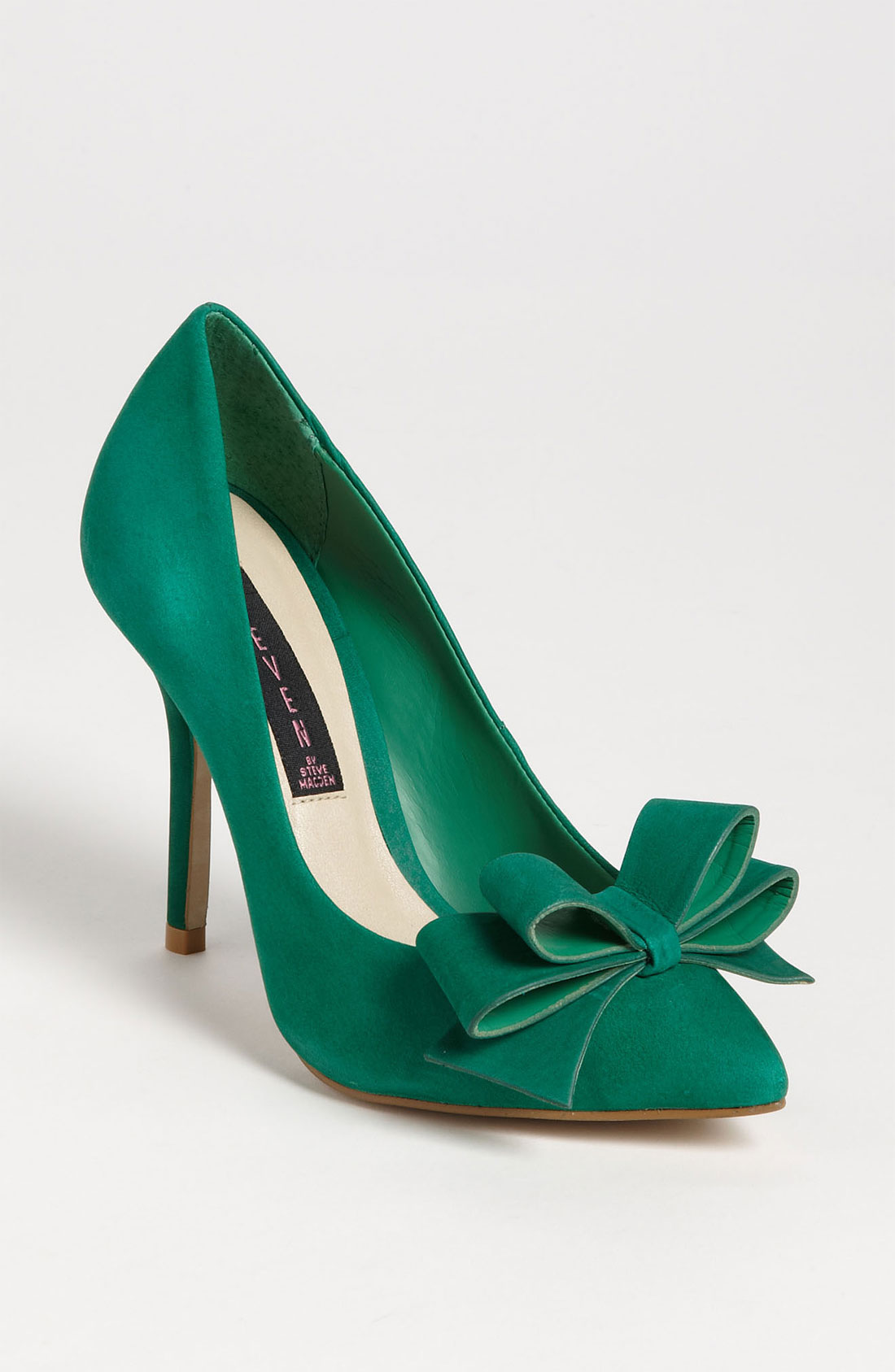 Monday Morning. Not often a time of joy for many of us. So hopefully these pretty green will spice up your morning coffee break with their gorgeous bow adorned sweetness. The double bow is delightfully paired with the pointed toe, and I love the colour. I can see that if I owned these shoes they would be getting a lot of wear...
I think these would look fantastic for every day with just a simple top and jeans - dark denim in particular looks fabulous with darker shades of green. My suggestions are as follows. One of my favourite things about this Moschino top is the coloured beading, meaning you can happily add so many different colour bags and accessories to suit your style. The Victoria Beckham super skinnies are just to-die-for.
MOSCHINO CHEAP & CHIC
Beige Netted Beaded Top
VICTORIA BECKHAM
Super Skinny Jeans in Mid Blue
Just add these pretty pumps and a large tote and you are ready to go!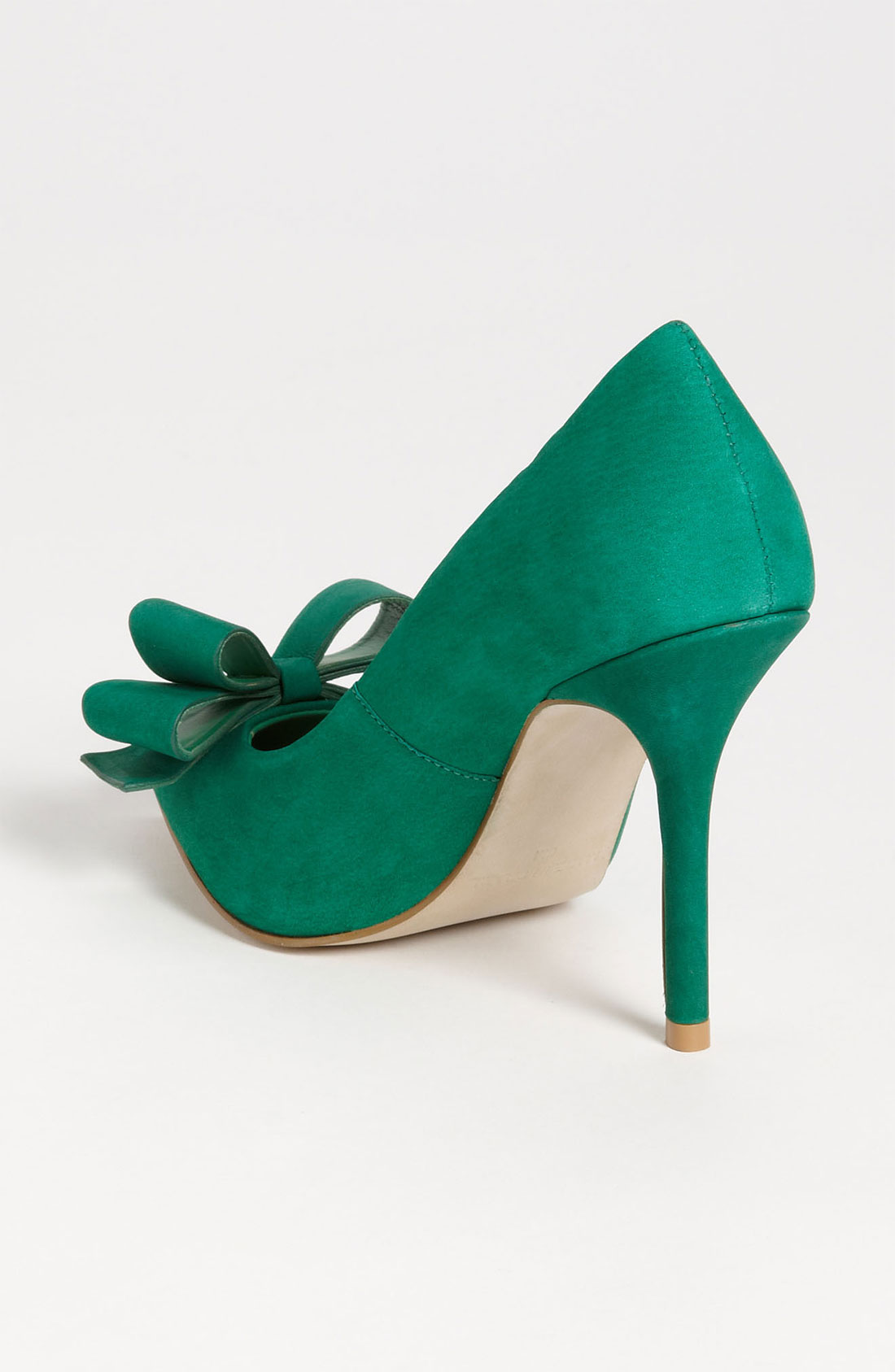 Buy STEVEN BY STEVE MADDEN Ravesh Pump in Green