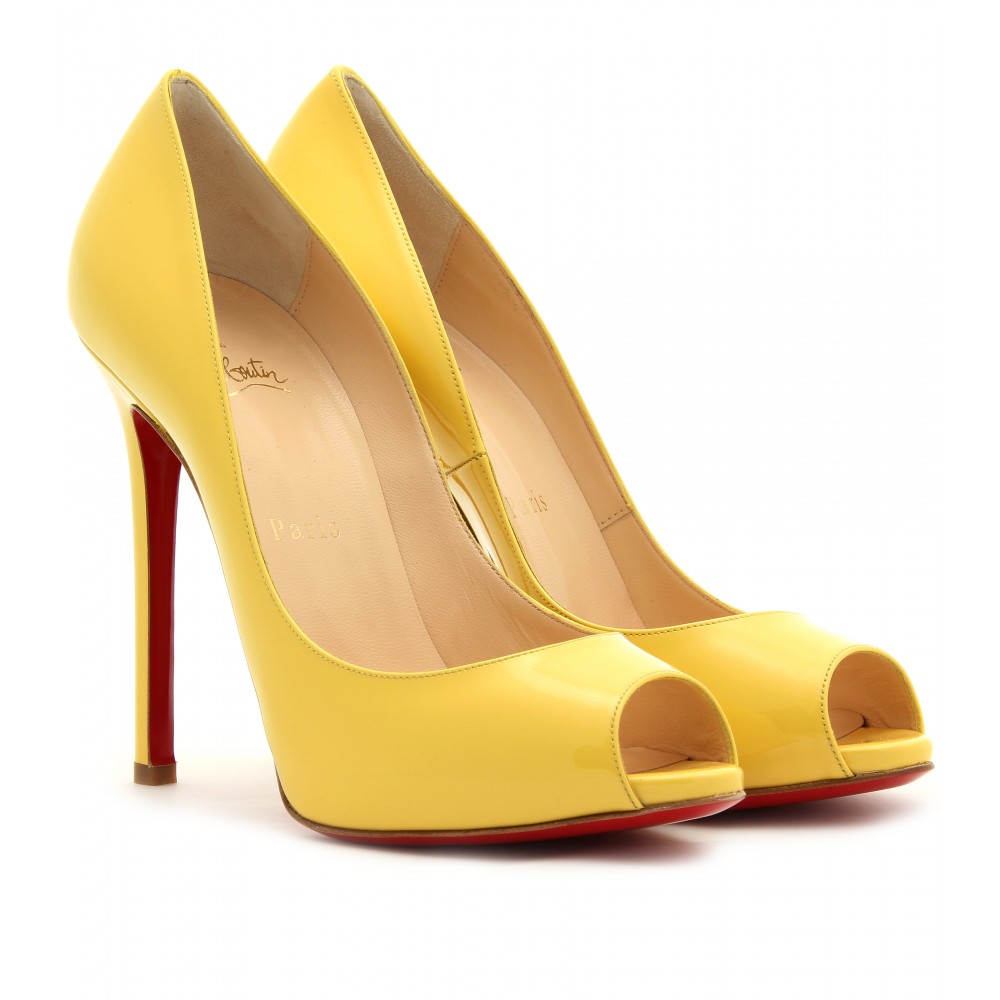 This week on Shoeniverse is going to feature a gorgeous pair of heels (naturally) in a perfect example of a distinct colour. I've picked them all with Spring and Summer (and sometimes holidays) in mind, so hopefully we can build upon the slightly warmer temperatures and little flashes of sun from the past weekend. Think positive vibes shoe fairies and fashion bunnies, summer is coming!
My yellow pick is a shoe that has been featured on Shoeniverse before in the black gloss with red peep - this time however we are showing it off in a gorgeous buttery yellow. They are a beautiful, elegant shoe, a true classic in the making, and the colour is simply divine.
So if you are in the market for a gorgeous pair of sunshine heels for this Spring, you can really do no better than CL's Flo 120.
Buy CHRISTIAN LOUBOUTIN Yellow Flo 120 Patent Leather Peeptoe Pumps