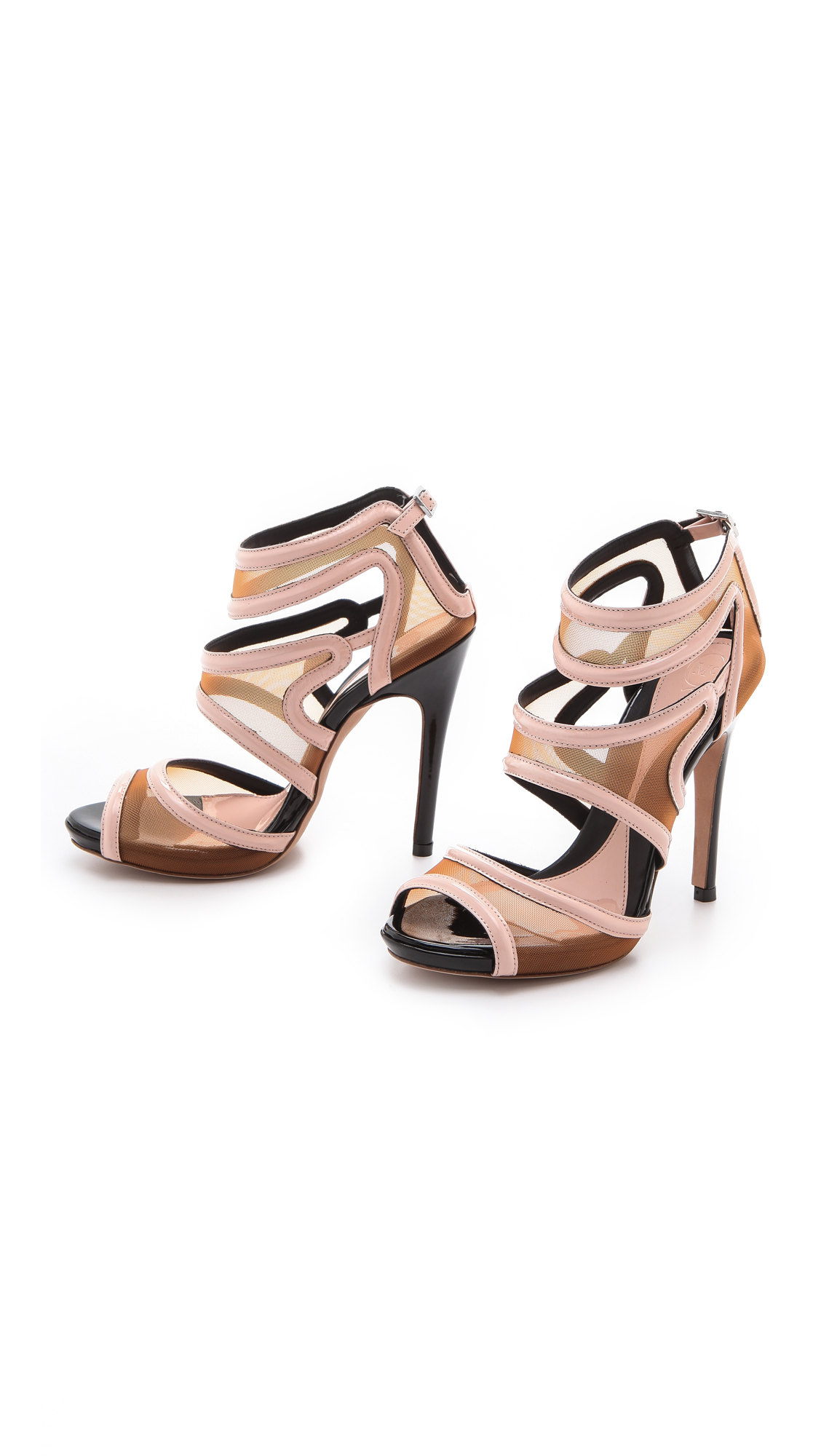 If ever there was a masterclass on how 'to-do' certain things in design then I wish we could bring back the late great Alexander McQueen to give some of the other designers out there some pointers. Luckily for us the McQueen name and brands lives on, and styles like Bombe show teach us two highly important lessons that should be taken note of elsewhere:
1) How to incorporate mesh into a shoe without making the end result look trashy
2) How to use black against nude patent without the end result looking cheap
I simply adore these elegant heels who have bravely taken a face to face staredown with 'stripper' pitfalls and come out on top.
They are a worthy high fashion addition to your shoe closet if they are within your shoe budget - what do you think? Yes or no?
Buy MCQ BY ALEXANDER MCQUEEN Beige Bombe Sandals