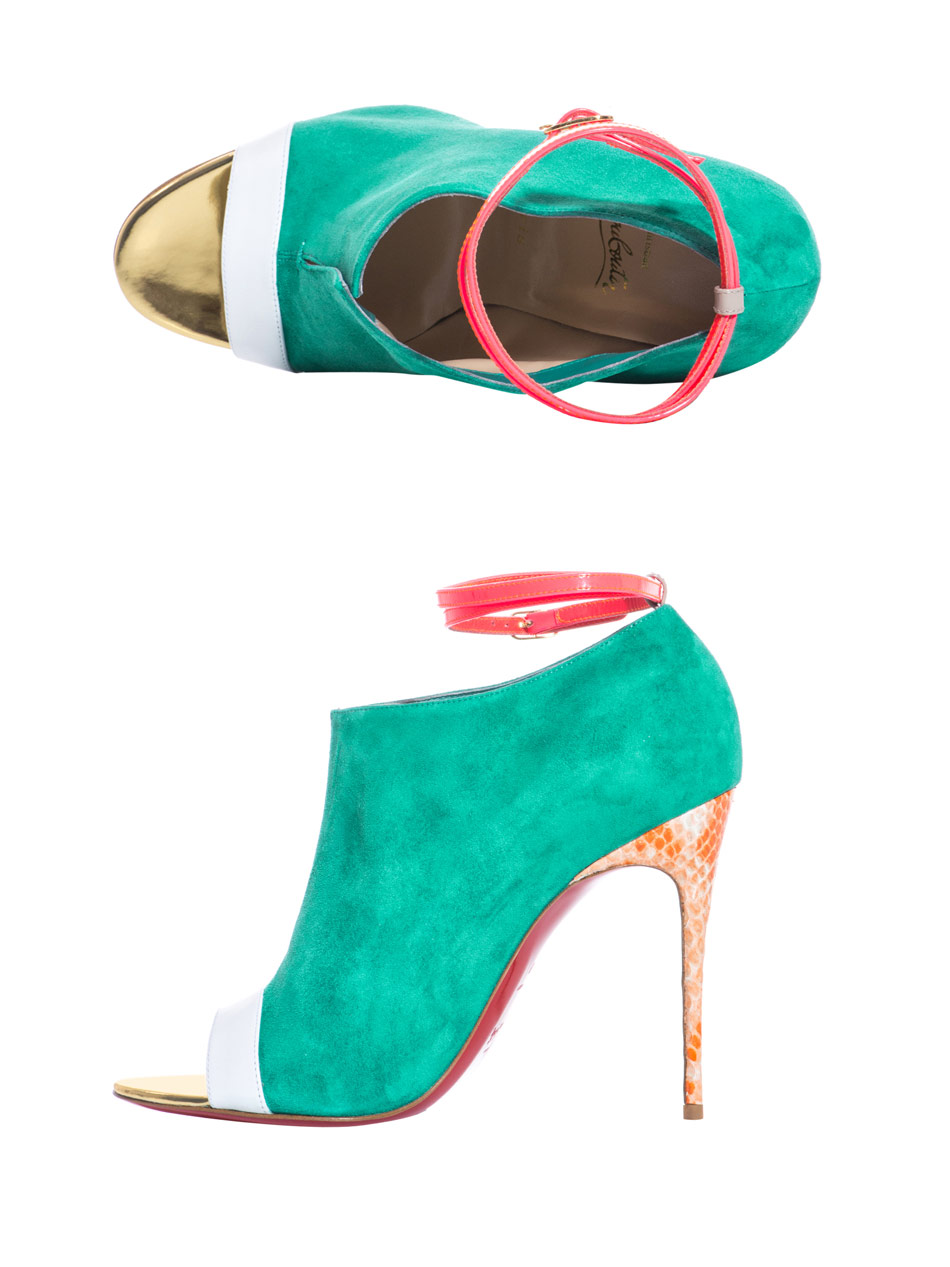 Yep, that's right ladies - it's crazy wacky shoe time again! I would have to estimate that M. Louboutin probably gets it right maybe 95% of the time? Something like that? And then sometimes we get totally off the wall styles like this and I simply do not know what to think!
It's not even like I can immediately look at them and hate them, they just confuse me!
They are, thankfully, a little bit less confusing when worn. I wonder how many of you like me totally missed the split front until you saw them in the pictures below?
I do sort of like them when worn this casually - but I don't believe I'll be rushing out to buy a pair anytime soon.
Buy CHRISTIAN LOUBOUTIN Green Diptic 100mm Suede Shoes