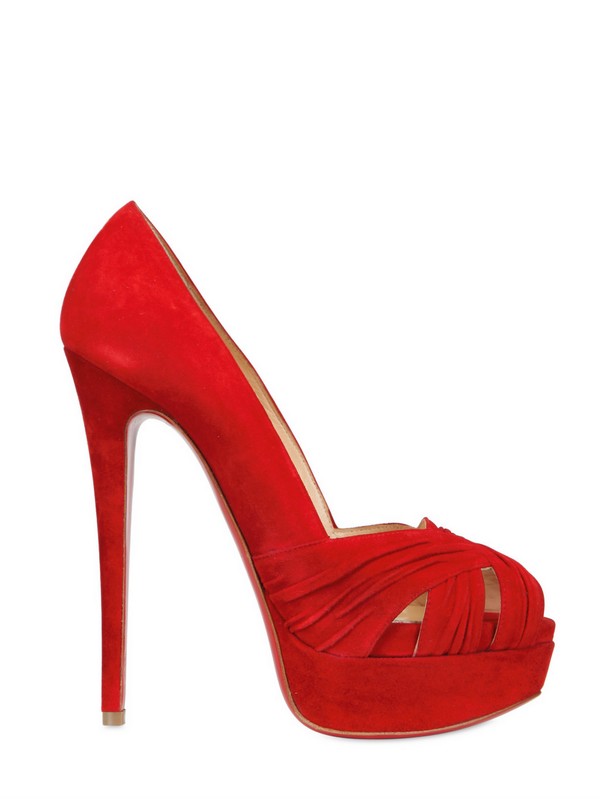 There is no TFL this week, but certainly these red hot heels are worthy of being a TFL post anyway. They are sold out but in a week where I endeavoured to show a broad mix of Louboutin shoes - some crazy, but all of them noteworthy - and these are surely among the most striking and iconic of them all.
So let's enjoy some more pictures of some gorgeous blood red heels, it's Friday after all (almost the weekend, ladies)!
I honestly don't believe you can find many sexier pairs of heels in the entire history of shoes. If you do love them you can set up a stock alert for them at the bottom of the post.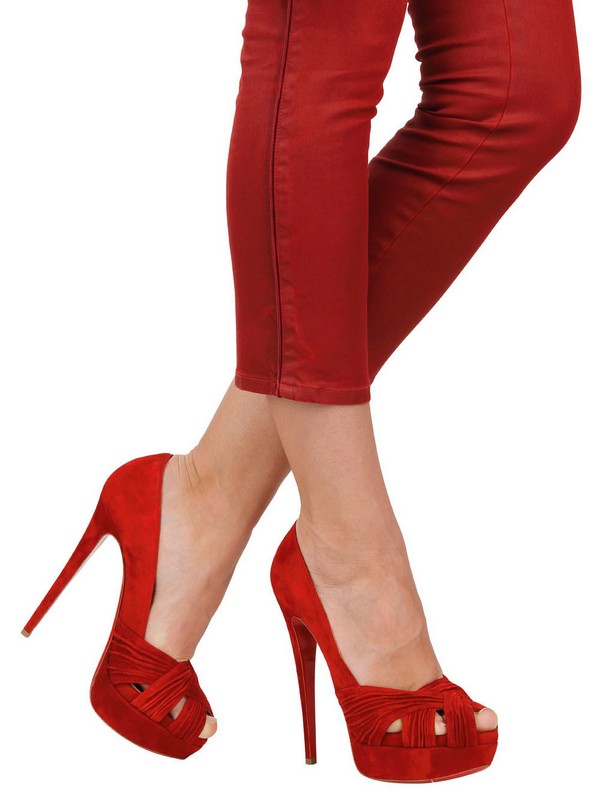 Set up a stock alert for CHRISTIAN LOUBOUTIN Red 150mm Aborina Suede Open Toe Pumps