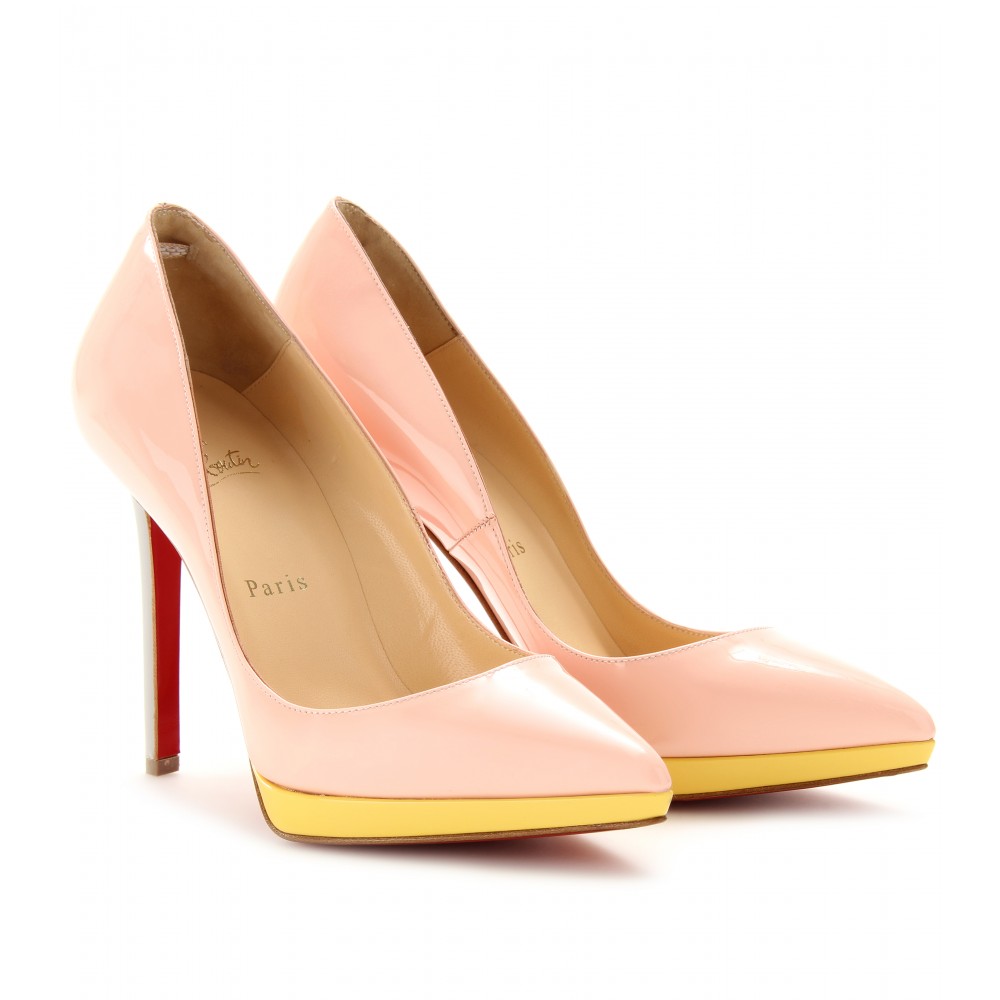 I don't think it will come as any great surprise that I am not *shock horror* the biggest fan of the Pigalle heels. I don't dislike them by any means, but they don't quite do it for me like they seem to for a lot of the Shoeniverse shoe lovers. I do however fully love the pink gorgeousness of the Pigalle Plato heels as seen here. Isn't it funny the difference that a small coloured platform and a contrast heel can make?
These are deliciously beautiful and I wish to make them mine so that we can run off into the sunset together and live happily ever after in a whirl of sunshine and pretty summer dresses...
*ahem* - more pictures perhaps?
Love love love (etc, and repeat... you get the idea...)
Buy CHRISTIAN LOUBOUTIN Pink Pigalle Plato 120 Patent Leather Pumps