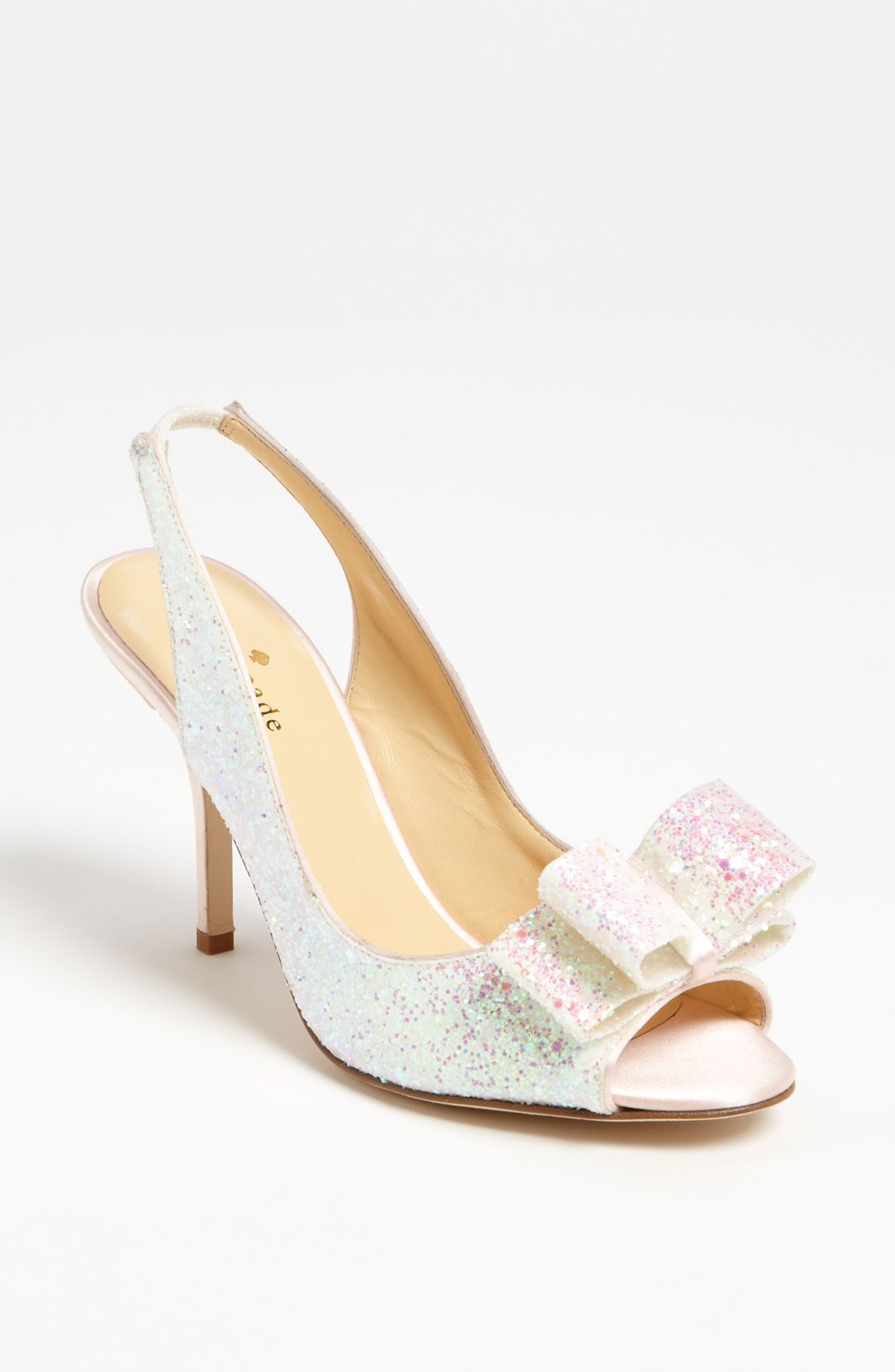 OK, so I don't mind admitting right away that these gorgeous little slings are actually my favourite bridal shoe of the year so far. I actually meant to feature the Charm style before on Shoeniverse, but they were one of the styles that were forgotten in a flurry of other shoes! So here to rectify the mistake, I present them to you in a gorgeously shimmering and iridescent white glitter finish. Fabulous.
As bridal shoes go, I think these could prove incredibly difficult to beat.
They are just so very delicate and dreamlike, almost like something out of a Disney movie. If oyour dream is to feel like a Princess on your big day then I'd highly recommend them. They are a very special pump indeed.
Can you see yourself wearing them as you day "I do"?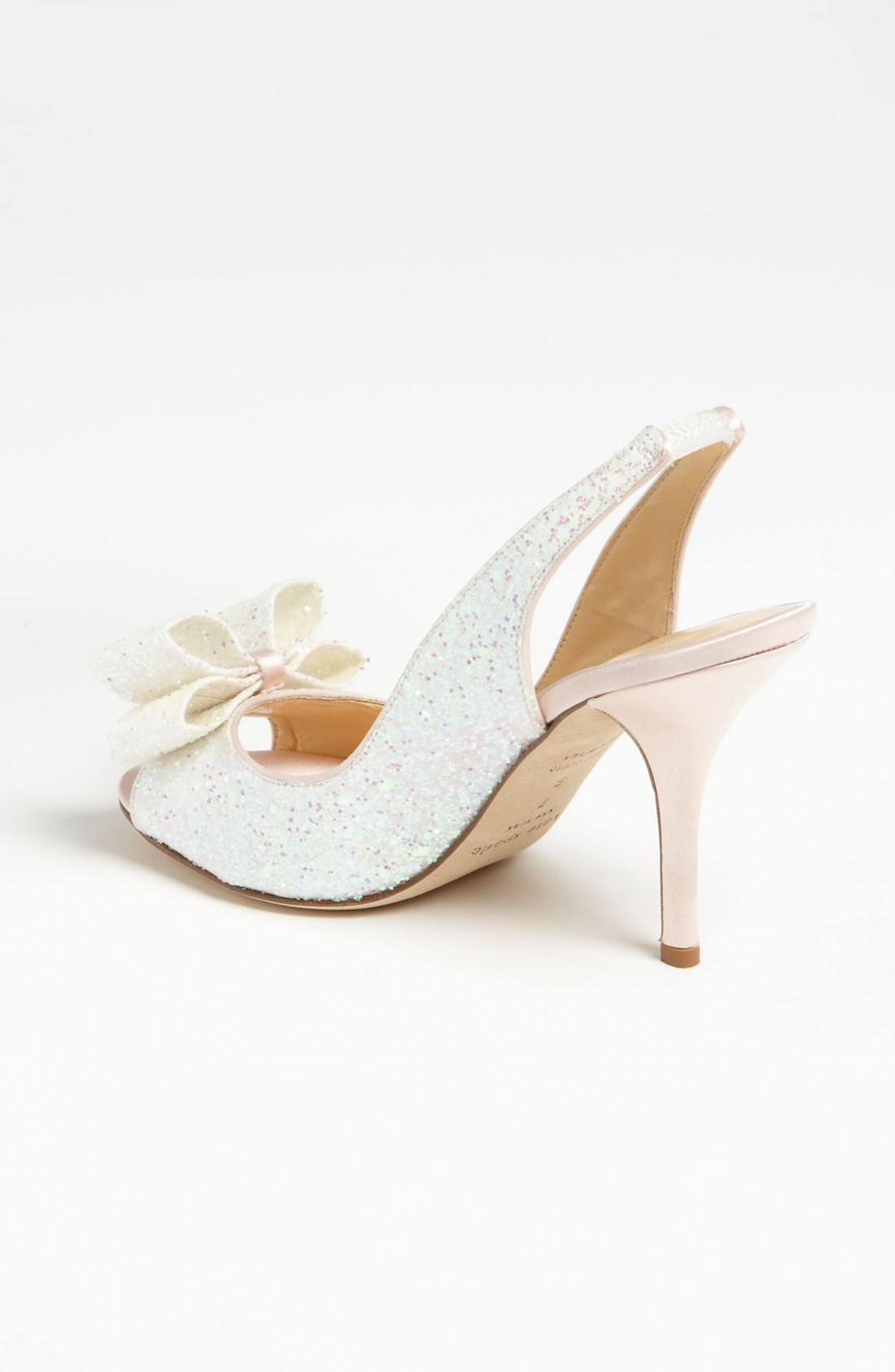 Buy KATE SPADE Charm Slingback Pump in White Multi Glitter