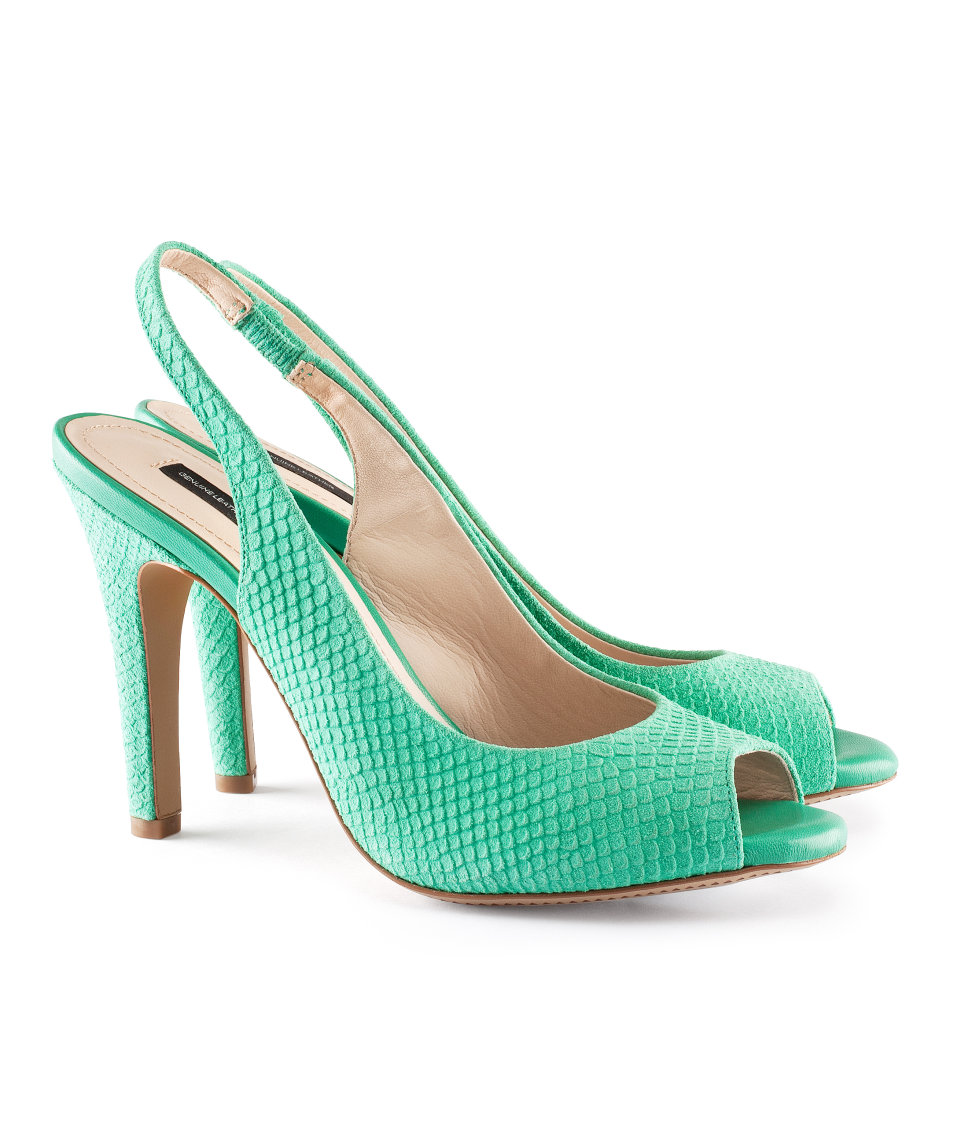 H&M are a brand I never really use on a personal level. If you ever wish to know the details of my own personal issues with their online transactions and my own issues with this then I will be happy to comment privately, seeing as it has nothing to do with the quality of their goods. So whilst I don't personally shop at H&M, it's hard to deny that for just £34 for a real leather high quality sandal is fantastic. Take them on holiday with you for the evening meal times and dress up a jersey LBD or shorts and tank with no real effort at all.
Plus if you don't love the green they are also available in black and nude (see below).
H&M
Black Suede Slingbacks
H&M
Beige Suede Slingbacks
I especially love the waffle effect upper - best seen on the green and beige. If you do want a pair of these, or indeed all three - please be fast as I don't think they will hang around for long at this price.
Buy H&M Bright Jade Suede Slingbacks