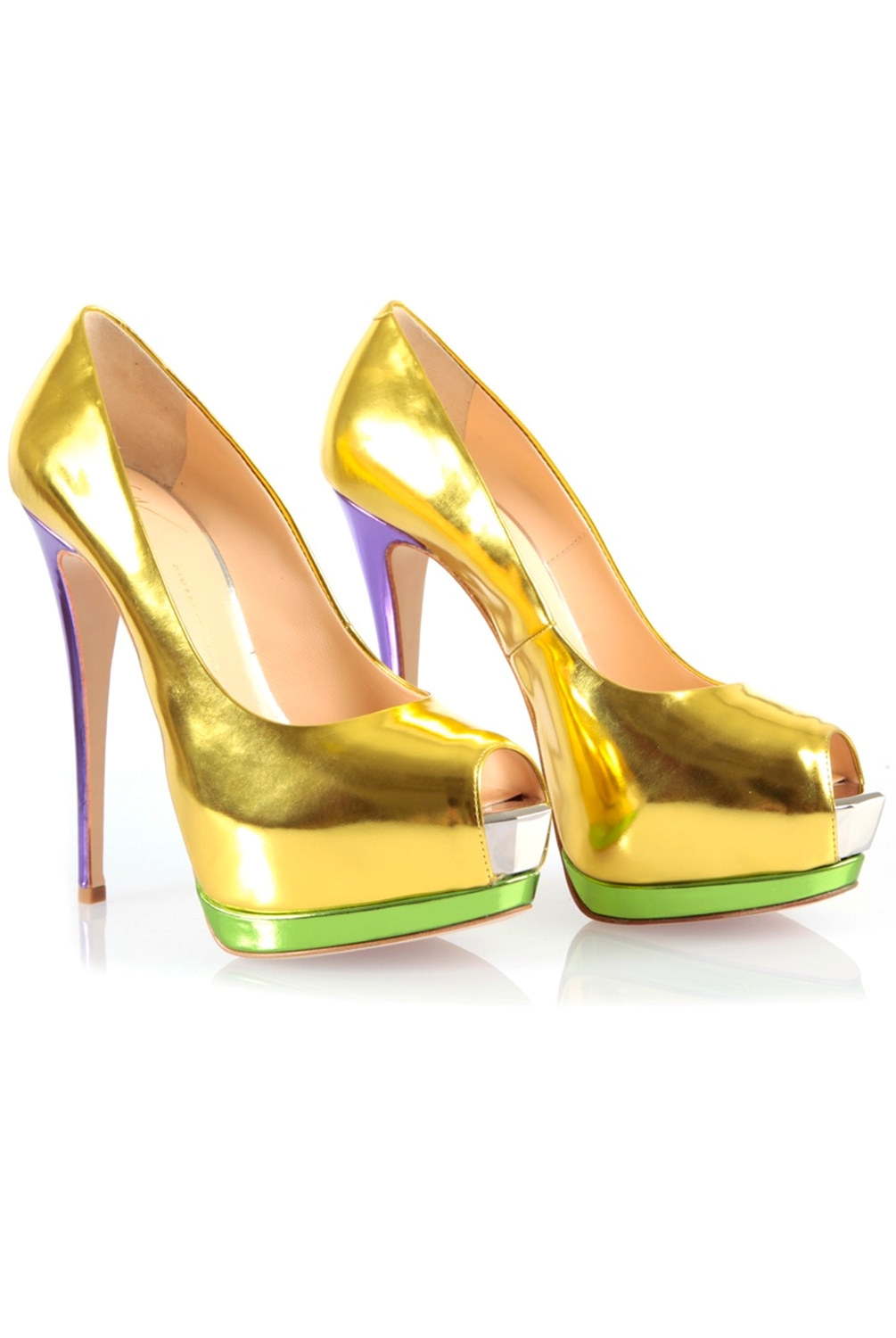 It's time I addressed coloured metallics, a trend that to be fair I've yet to fully embrace. It's ok, as a concept, but you won't see me rushing out to strap them to my feet anytime soon. Having said that, these pretty colourblock pumps from Giuseppe Zanotti are the pick of the styles that I've seen so far, and for evening, worn just with black, they would probably work. I just get the feeling they would be working on someone other than me. The shoe of course itself, as a style, is divine and beautiful as always.
Maybe he needs to bring these out in fuchsia, red and orange and maybe I'll be sold on them?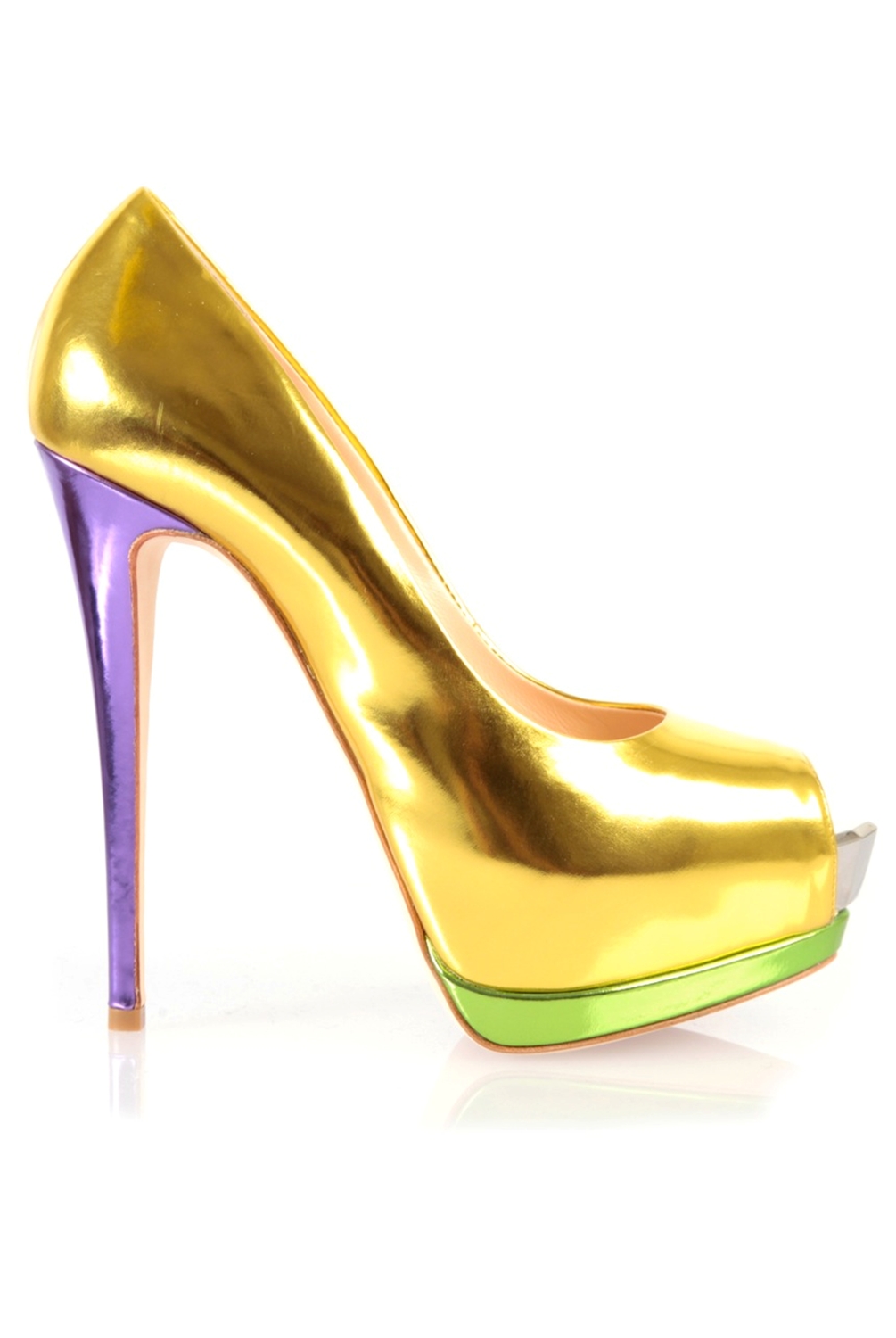 The shoes themselves look pretty when worn (naturally).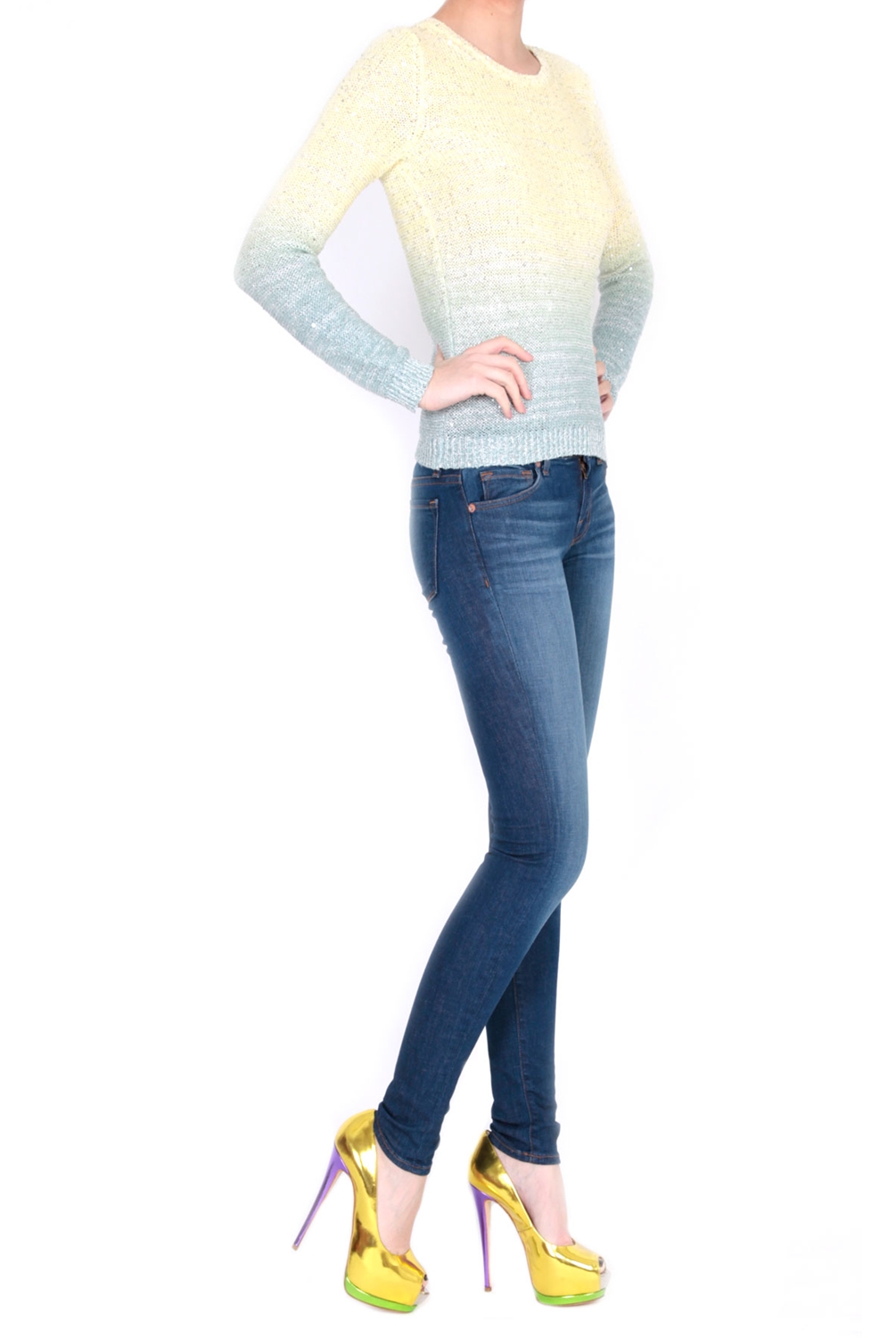 What's your take on this season's coloured metallic tones? Are you racing to snap them up?
Buy GIUSEPPE ZANOTTI Yellow Metallic Colourblock Heels