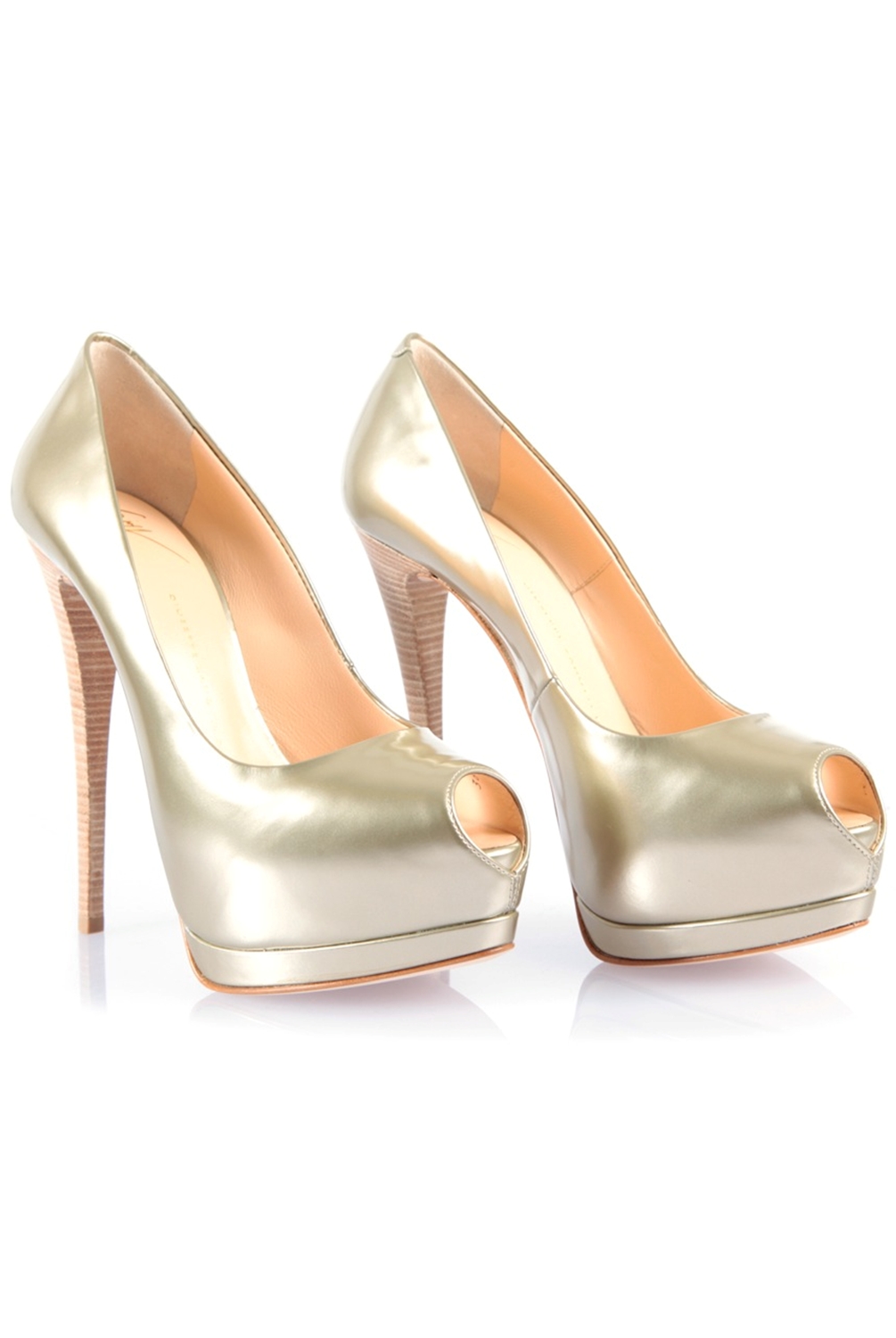 Welcome back to Shoeniverse and Happy Monday to you! We are back with a bang this week, kicking things off as we mean to go on with Mirto Platino metallic heels from the one and only Giuseppe Zanotti.
If you missed my on going obsession with the Sharon pumps last yesr (no really... search the archive for a whole host of variants!) then forgive me, but I am in love with Giuseppe Zanotti pumps. They are a thing of beauty and wonder, and really are simply the best shoes that I could dream for. Especially in metallics. With peeps too. And concealed platforms to boot!
*lets out a little squeal*
Shall we take a look at some more pretty pictures, then? Just to prove that all metallic peeps are not created equal, look how amazingly easy it is to even just pair these with a light Spring jumper and jeans...
My top and jeans combo fave for these heels would be as follows. My advice? Keep to neutral grey tones and washed out denim to really make a feature of the heels.
LAUREN BY RALPH LAUREN
Grey Long Sleeved Knitted Jumper
BALMAIN
Blue Pantalon
Buy GIUSEPPE ZANOTTI Silver Mirto Platino Heels