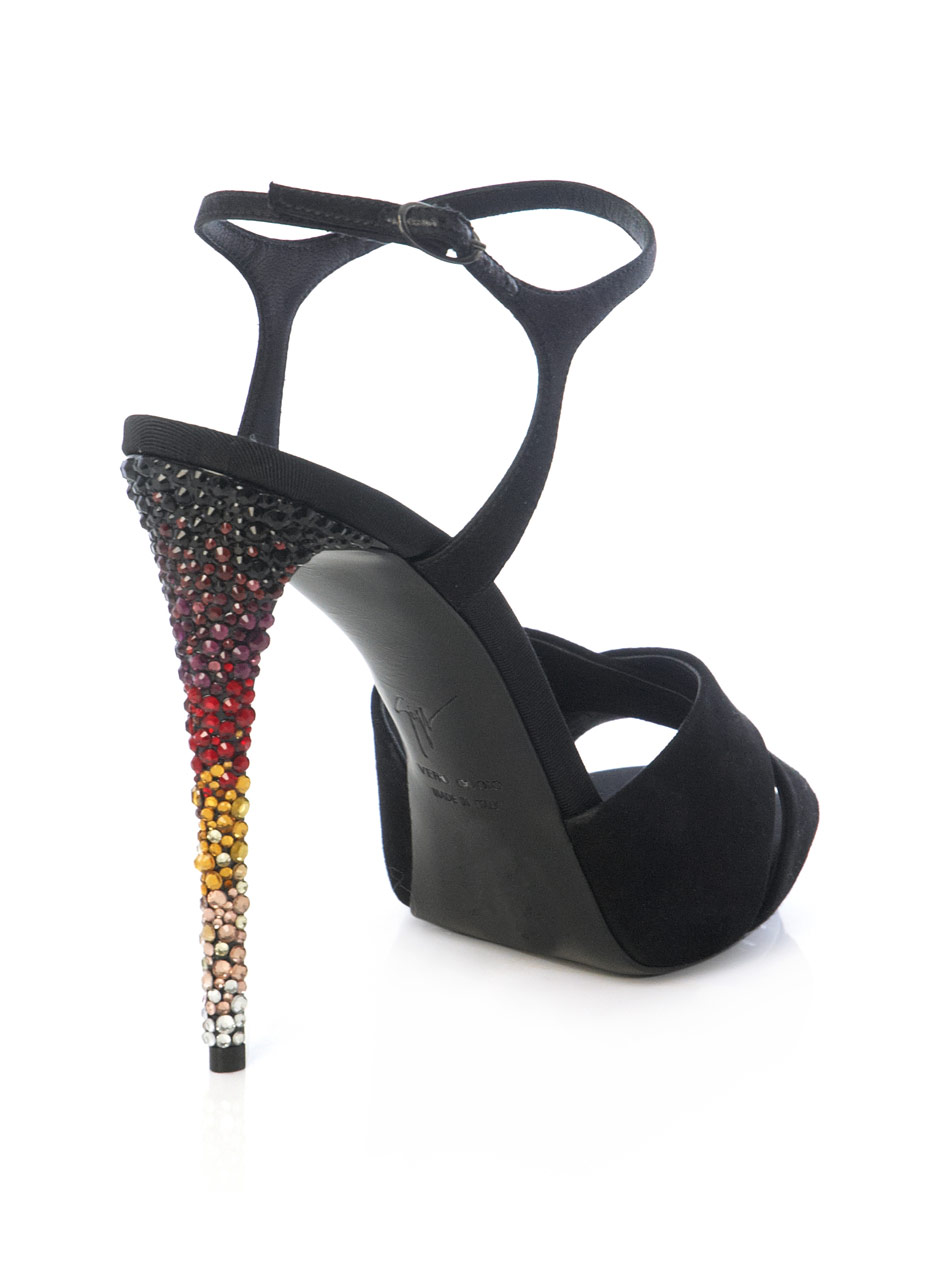 Opening up the Bank Holiday with something very very pretty from Giuseppe Zanotti. GZ designs so often centre around the design and look of the heel, and these are no exception. They take an otherwise very pretty but very normal black spike heel sandal and elevate it into something spectacular to behold.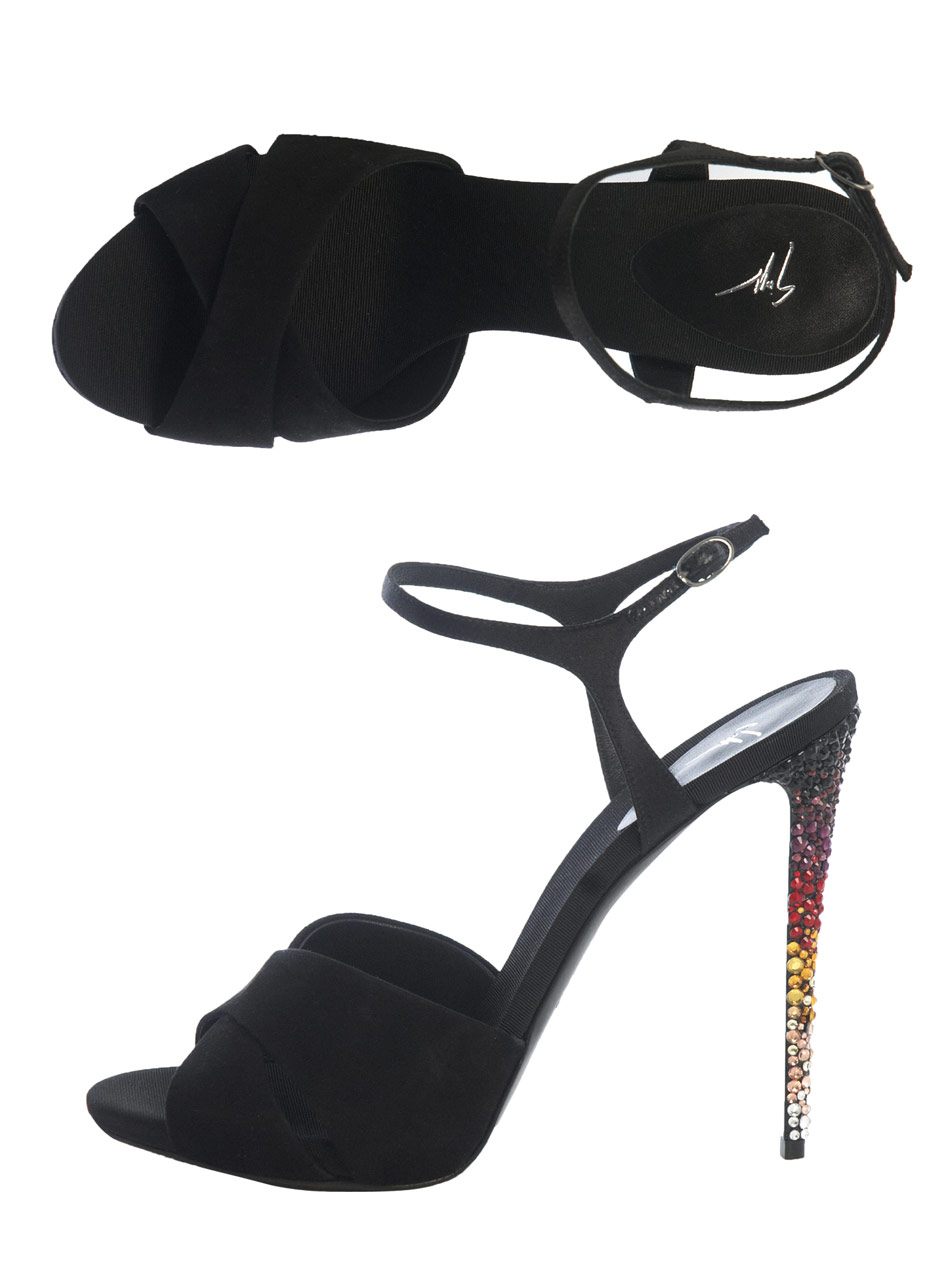 If I am being really picky, I might want to suggest the vamp could have been slimmer as it looks a little heavy. See the shot of them when worn to see what I mean (although you may disagree)!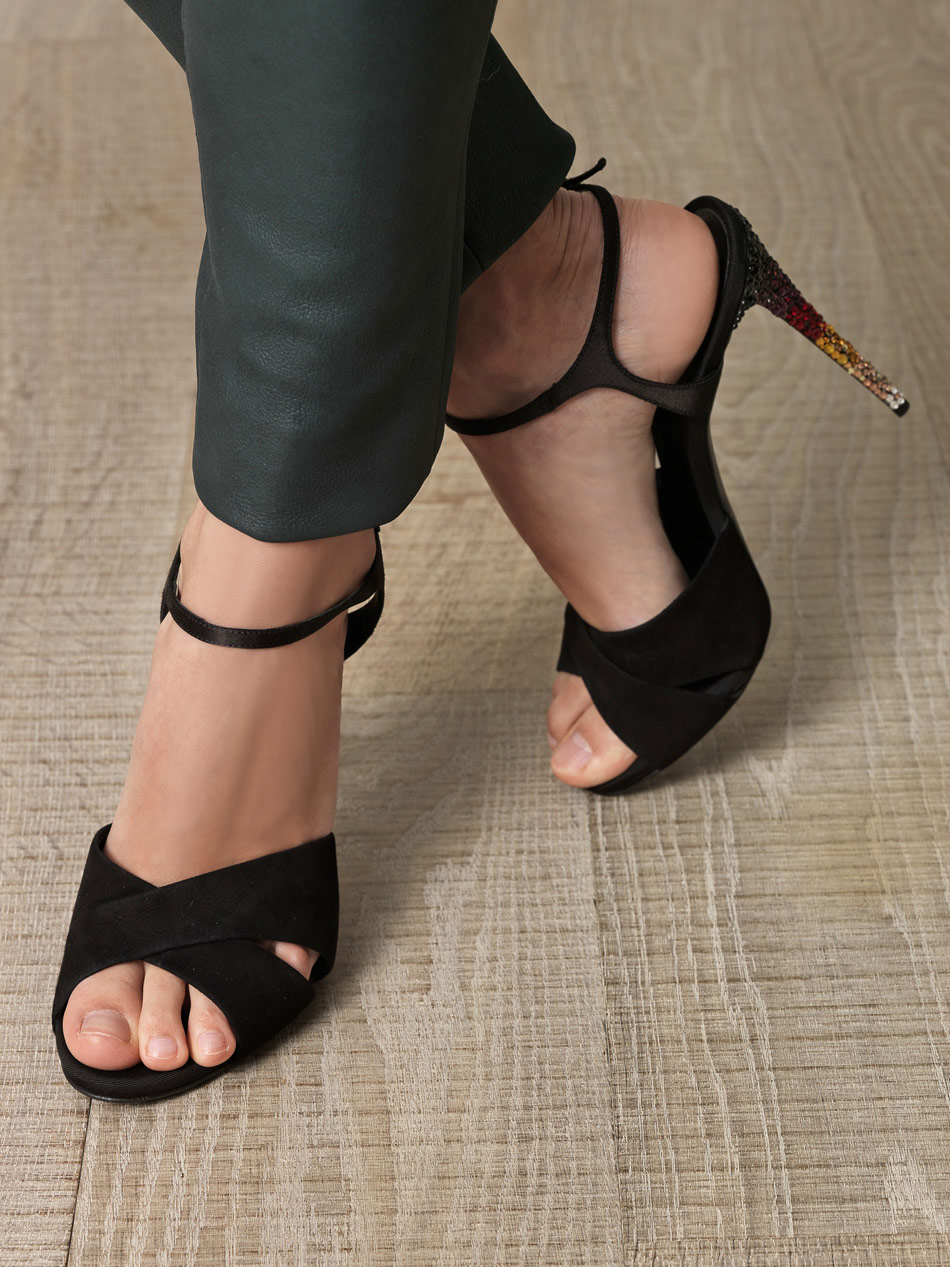 They are still very cute though, and an excellent staple "wear them with anything" summer dressy shoe. They look particularly amazing with simple leather jeans and a pretty top as seen below: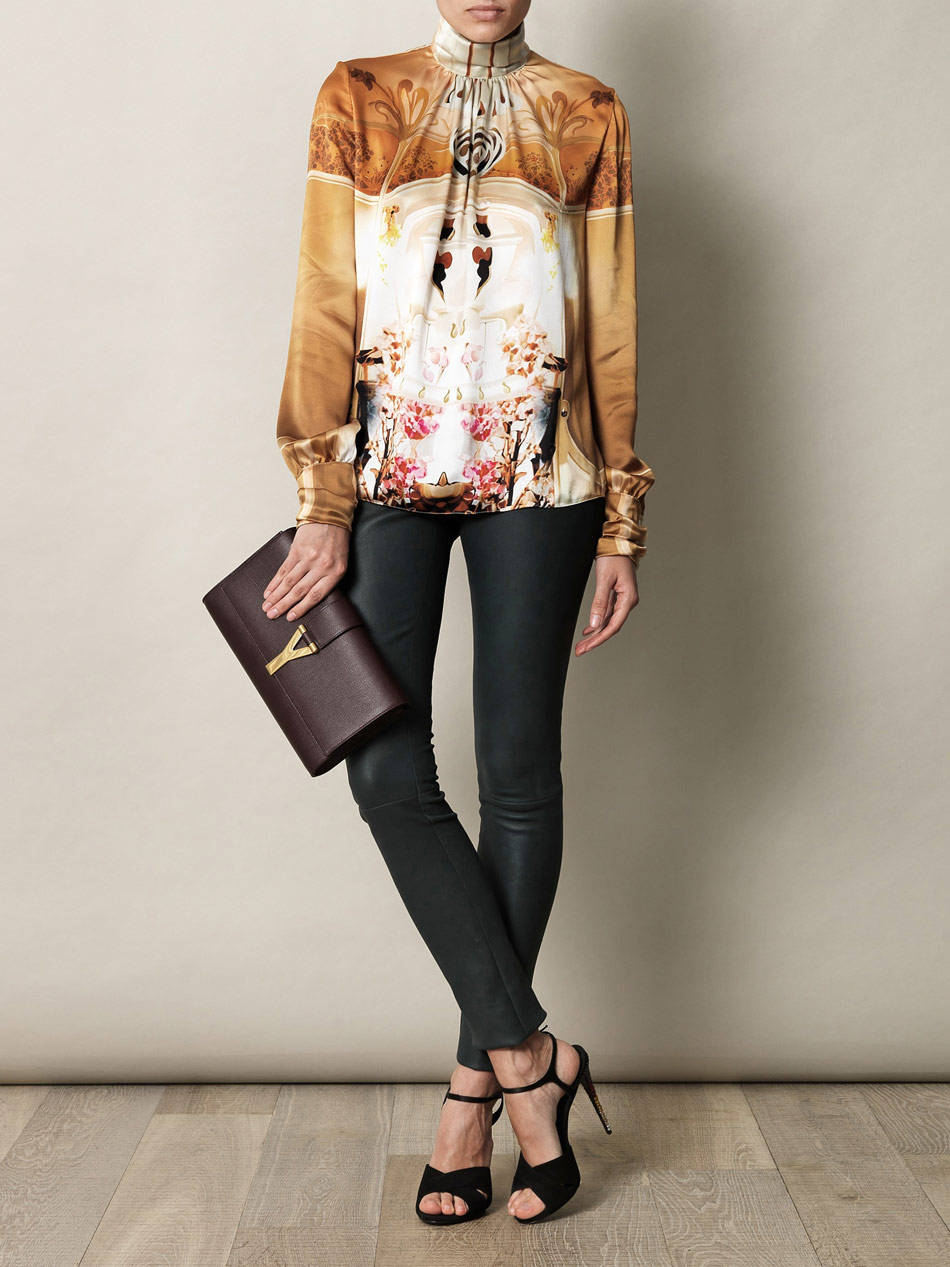 Buy GIUSEPPE ZANOTTI Black Swarovski Crystal High Heel Sandals
By the way starting at 12.30 we will begin another themed week on Shoeniverse - this time it's Outfit Options Week - so every post centres around a clothing item and offers up ideas of the best shoes and accessories to wear with them! All this week only on Shoeniverse!