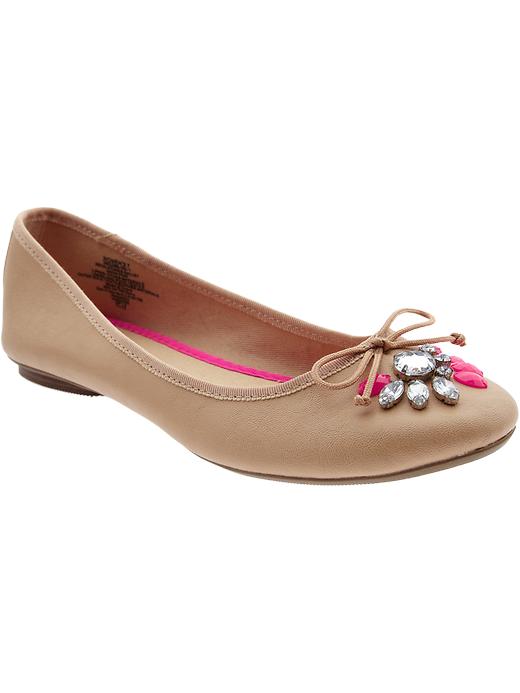 Colours week is over, and finishing with a flash sale bargain of immense proportions with these gorgrous nude toned flats from Old Navy.
They are now available online for just £13 - and it's Friday after all - surely you have earned yourself a little treat for a week completed and to ring in the weekend?
Hope you enjoyed the week of posts, Shoeniverse will make the usual ad hoc posts on Facebook and Twitter, and regular service will resume Monday morning - until then have a fantastic weekend!
Buy OLD NAVY Beige Faux Jeweled Ballet Flats