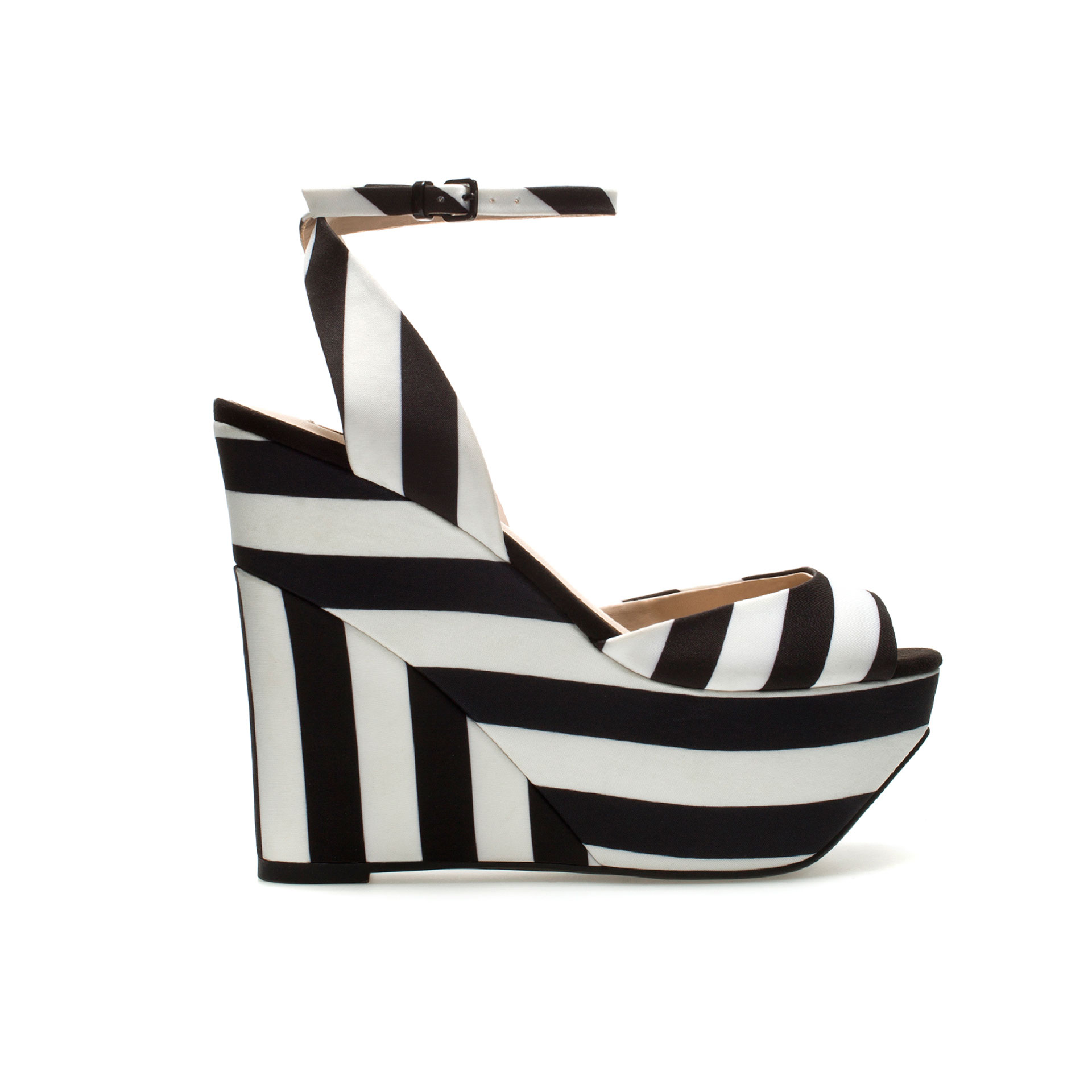 There is so much monochrome in the coming season of styles that I thought it wouldn't hurt to squeeze in another pair - as it's time to Spring into Spring. This time it's a budget friendly pair (£39) from Zara, with a chunky wedge sole and a slightly retro feel to them.
They are rather lovely.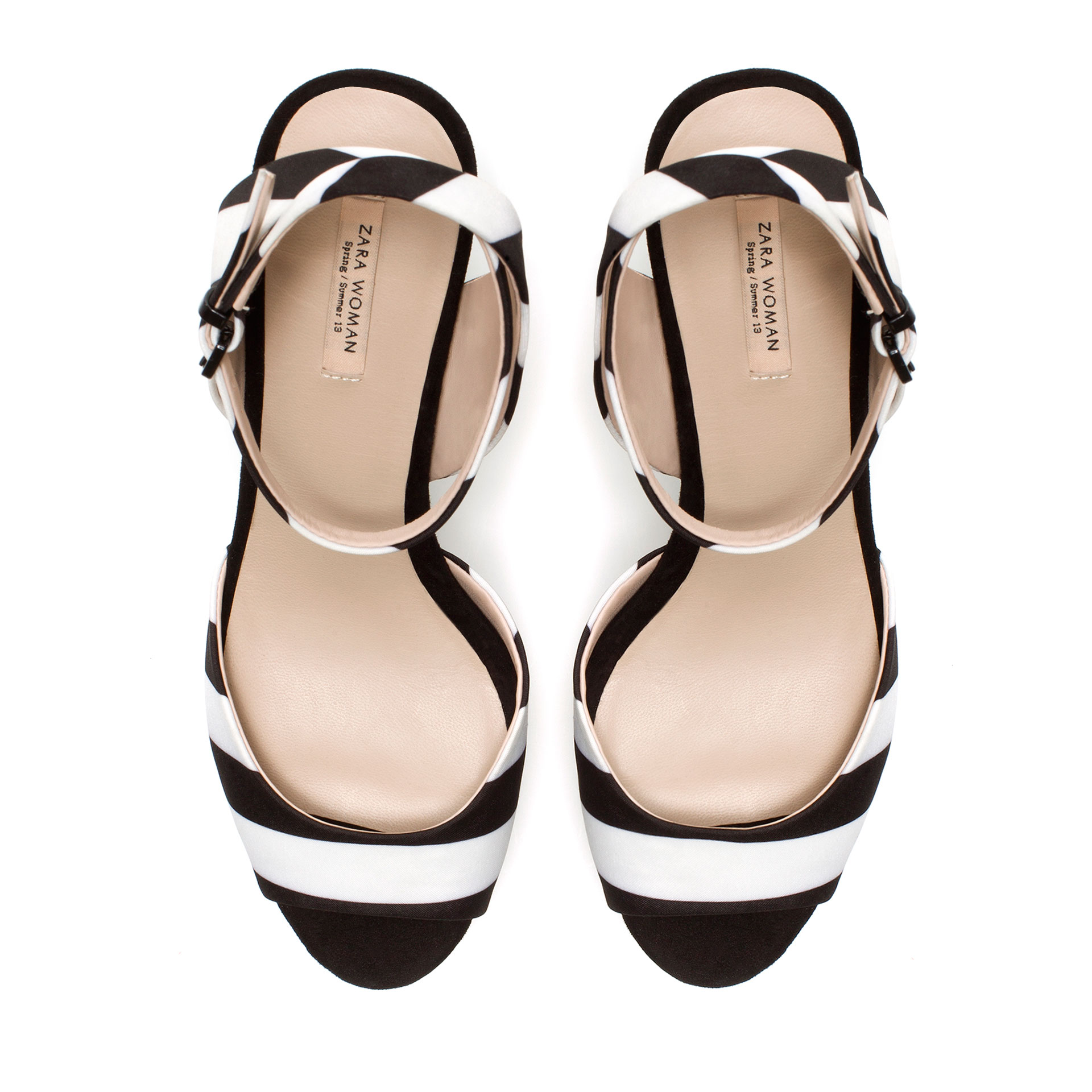 So many possibilities with these, but here is the outfit that sprang to mind as soon as I saw them.
SONIA BY SONIA RYKIEL
Black Cotton Polka Dot Cardigan
ELLE MACPHERSON
Pink Big Wave Stretchcotton and Lace Camisole
MIU MIU
Pink Skirt with Ruffled Hem
LEGHILÀ
White Beach Bag
Such a sweet Spring look. I love it. Don't hang about if you do like the shoes, as otherwise you will only be cursing yourself as you desperately try to buy them on Ebay in a few months for twice as much...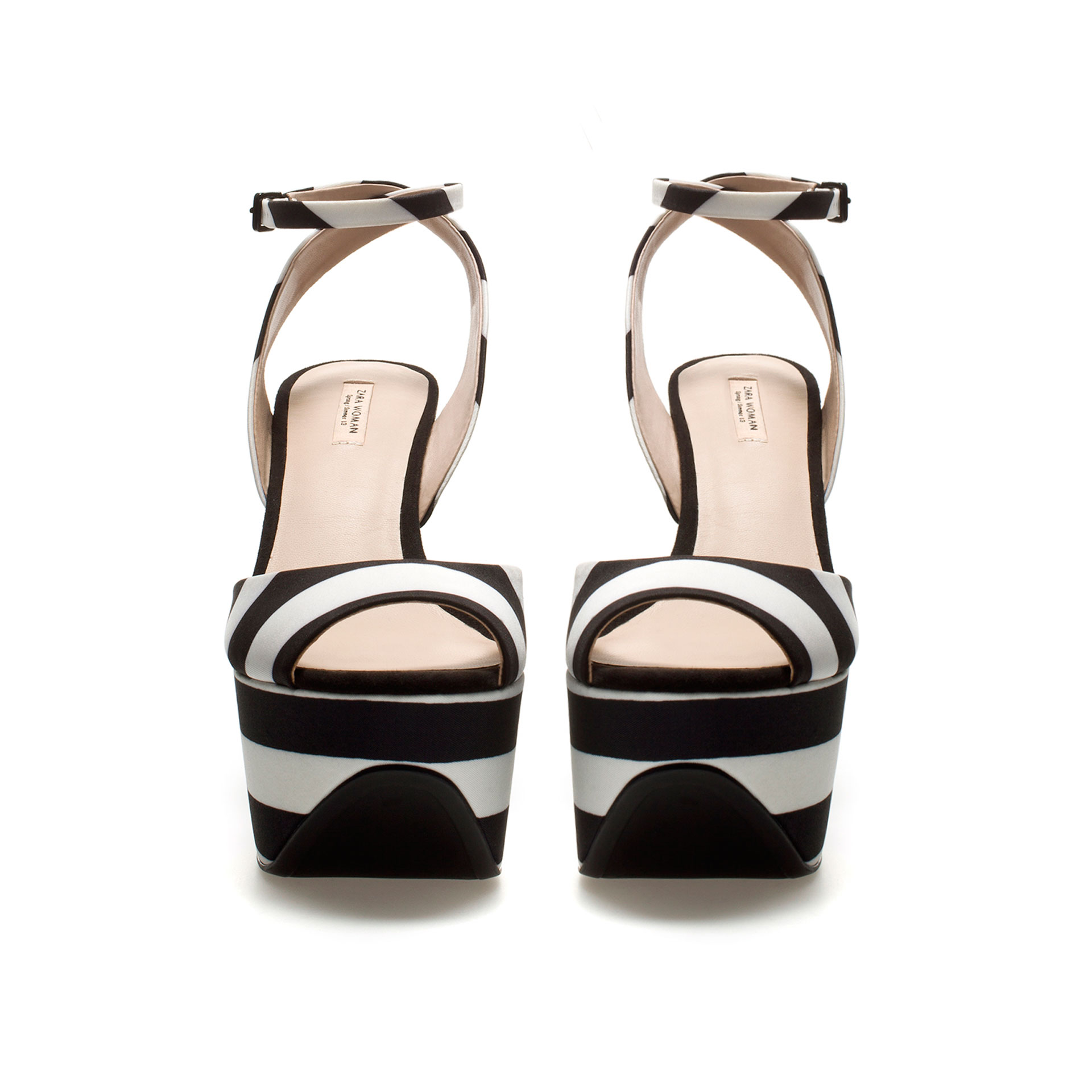 Buy ZARA Black Fabric Wedge Sandals