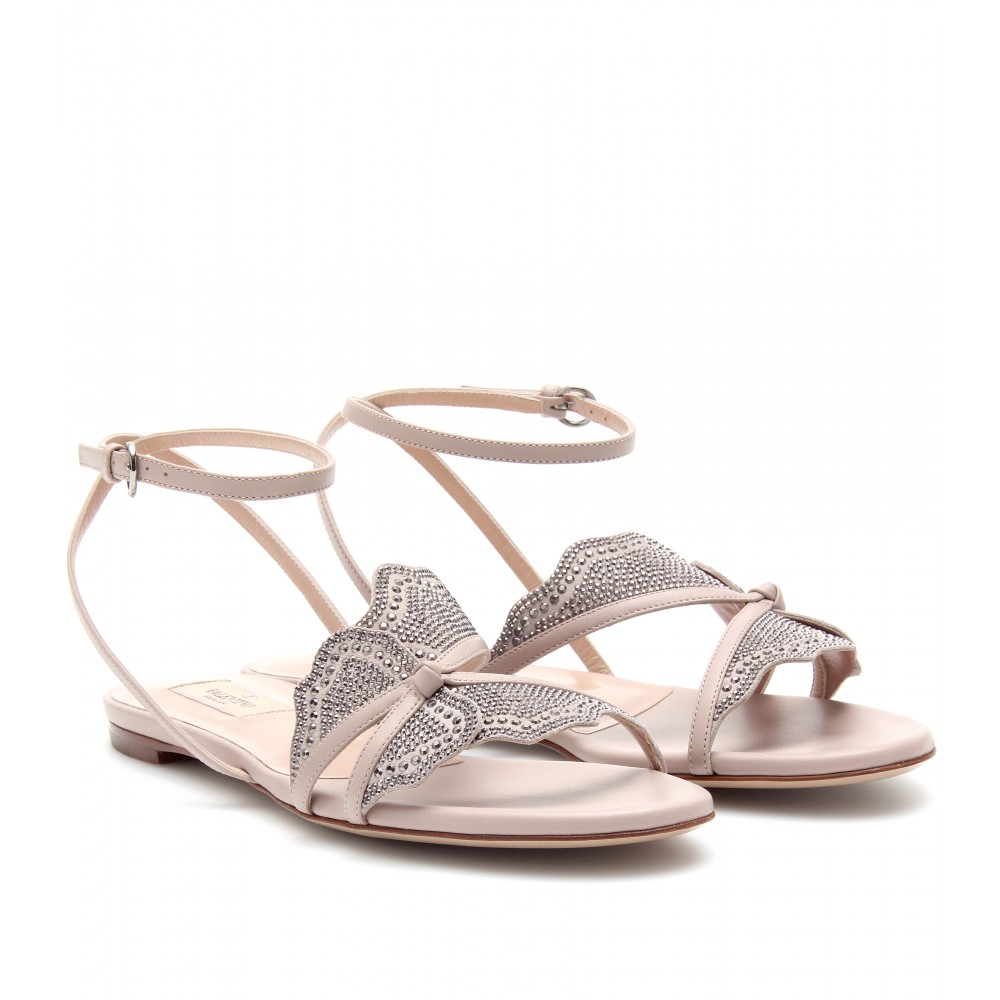 I love the idea of flat sandals, but I can and often do struggle to wear them. I see them on other girls and they look light and breezy, effortlessly comfortable etc etc,. Me? I put them on and then spend the day feeling short (despite being 5ft 7) and dumpy and wishing I had worn wedges instead. I'm sure they don't look dramatically different on me than on anybody else, but they are a style that I can struggle to feel pretty in.
These beautiful Valentino butterfly adorned ankle strap sandals are however about as pretty as they come.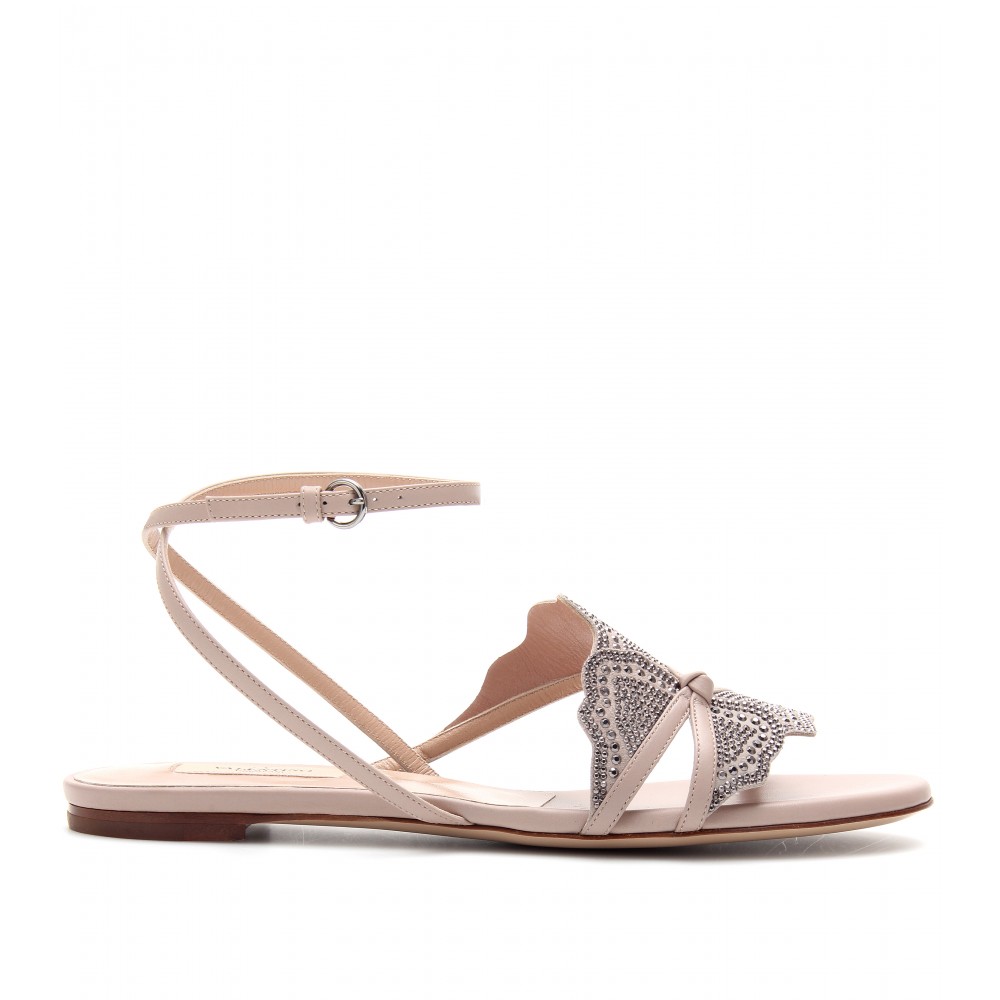 So in my styling head the following is how I would style them, albeit for somebody else, because no matter how pretty they are I am fairly confident that I would only wear them in the evening on holiday to avoid a mishap when staggering back from an all inclusive open bar!
VALENTINO
Pink Shoulder Flower Vest
VERSACE
Beige Patterned Lace Shorts
VIVIENNE WESTWOOD
White Butterfly Coin Purse
G BY GUESS
Multicolour Flower and Butterfly
Such a sweet summertime outfit, perfect for holidays or when the sun finally decides to show it's face here!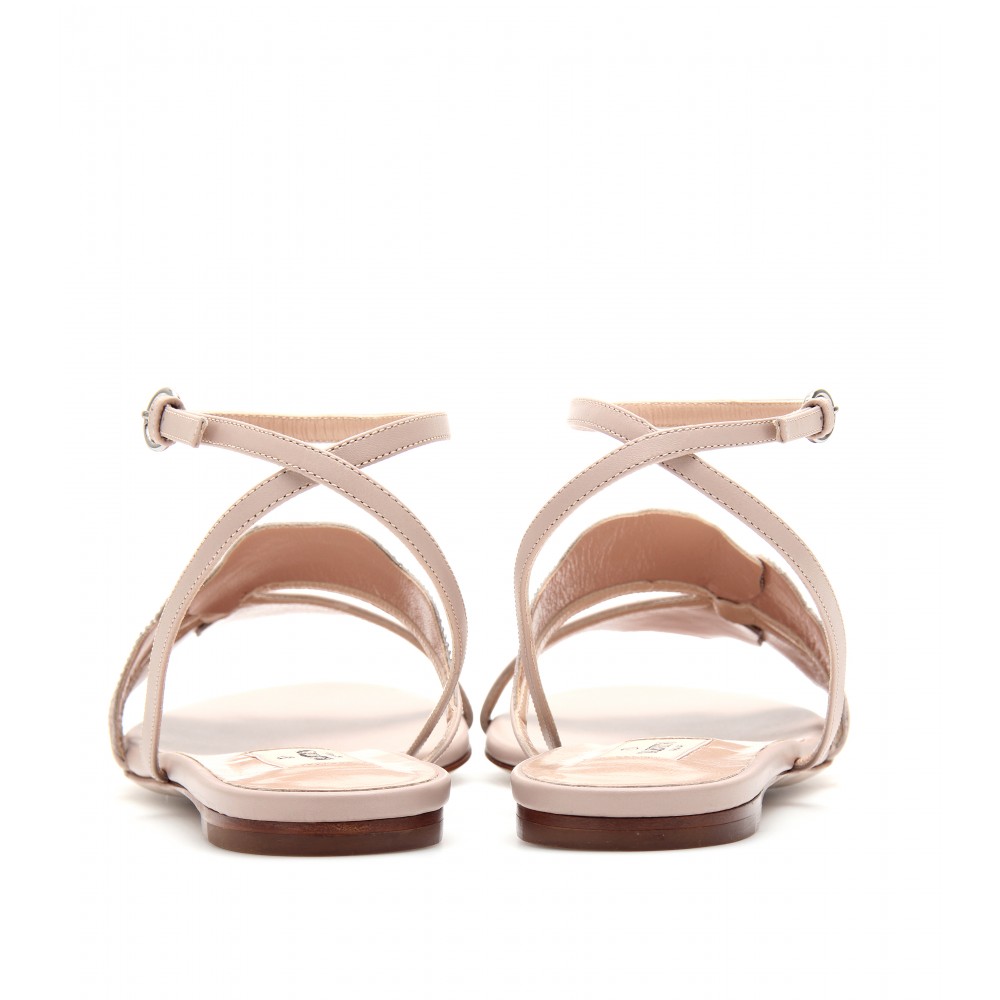 Do you struggle with flat sandals and feeling short and dumpy? How do you style yours to make you feel chic and stylish?
Buy VALENTINO Beige Embellished Butterfly Leather Sandals