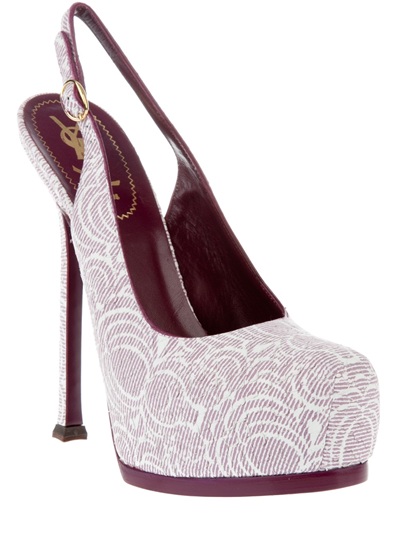 As you can imagine, writing Shoeniverse regularly, I spend a fair amount of time looking at shoes and educating myself about new srrivals, trends, what's coming up and so forth. You could say that i am fairly relaxed about seeing new styles and don't often see too many that make me gasp out aloud - especially when they are even in my very least favourite colour. Such is the power of Yves Saint Laurent my friends, and the beautiful new emblem pattern version of the Tribtoo slingback. Wow.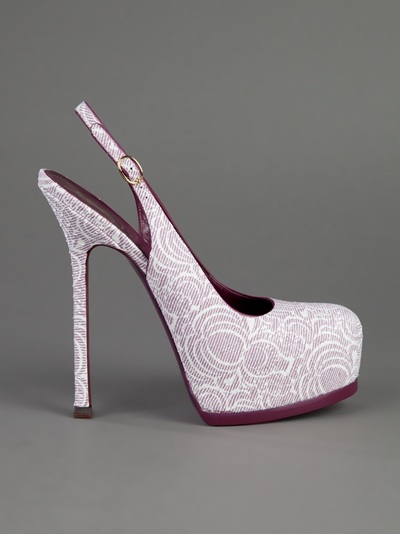 They are reminiscent of course of the beautiful Tribtoo pumps
, but I adore the new fabric looking python printed upper.
ZAC POSEN
Purple Cap-Sleeved Stretch-Silk Dress
BALMAIN
White Blazer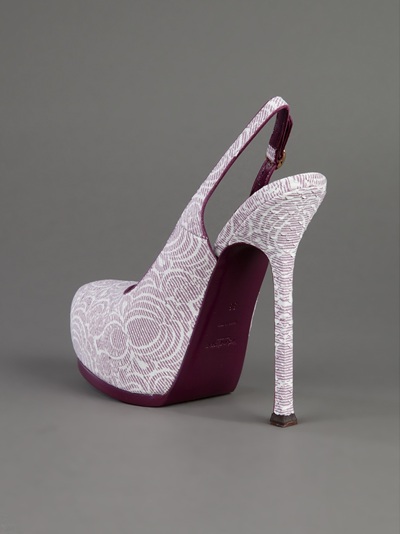 Buy YVES SAINT LAURENT Purple Emblem Pattern Tribtoo Slingback Pump