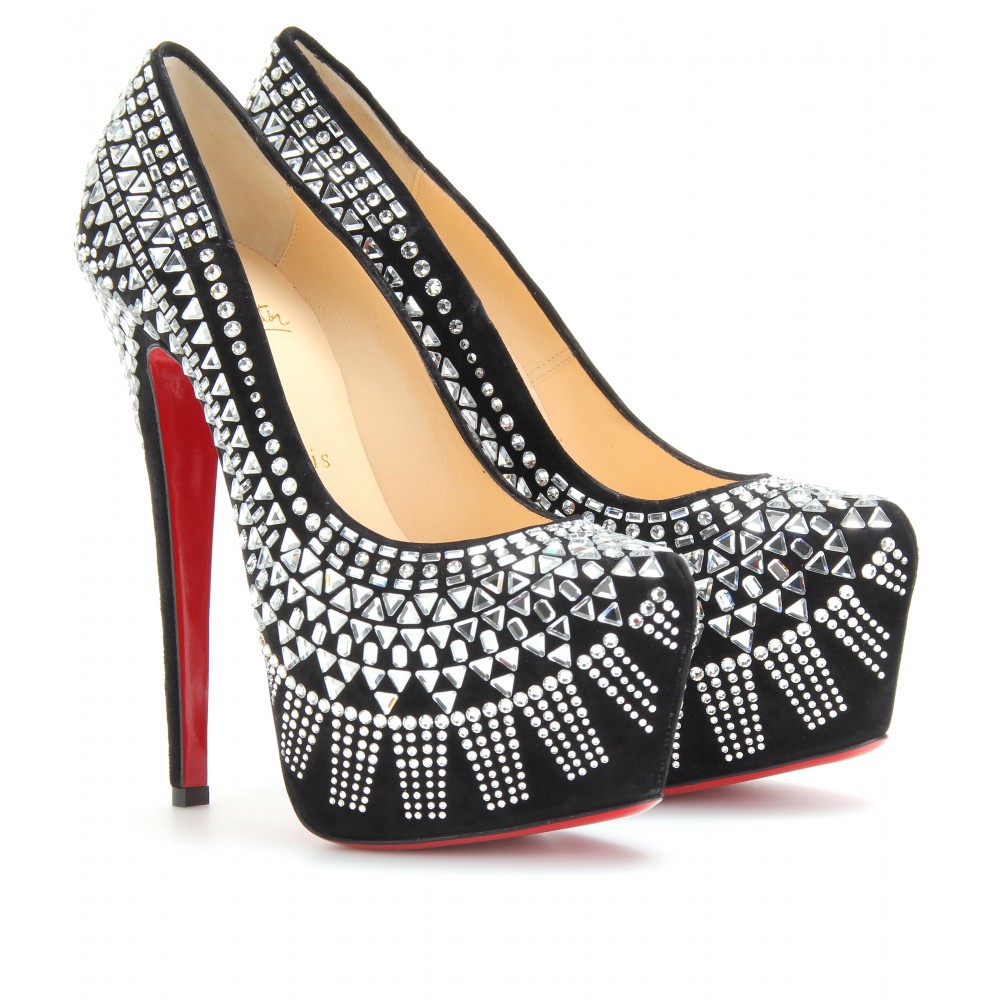 The Friday Luxe this week features another catch up style from me that's yet to be featured on Shoeniverse - the black and silver Decora 160mm heels from Christian Louboutin.
If you like your heels to be super high and to make a statement then these fit the bill perfectly. Raise the bar for this season's opulent Art Deco tour de force with Christian Louboutin's black suede platform pumps, as a smattering of geometrical crystal bead embellishments gives these sassy sky-highs that eye-searing effervescence.
If you are not already sold on them, then just take a quick look at the back view...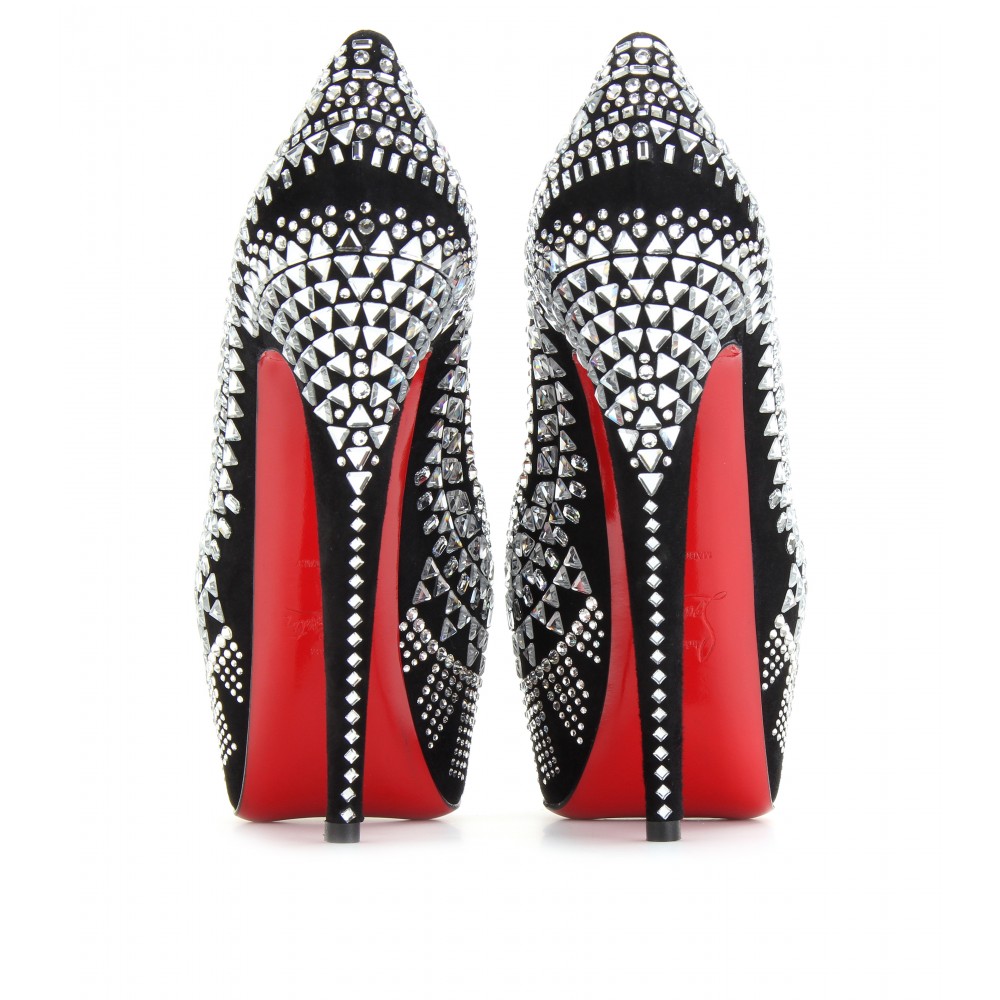 Buy CHRISTIAN LOUBOUTIN Black & Silver Decora 160 Platform Pumps