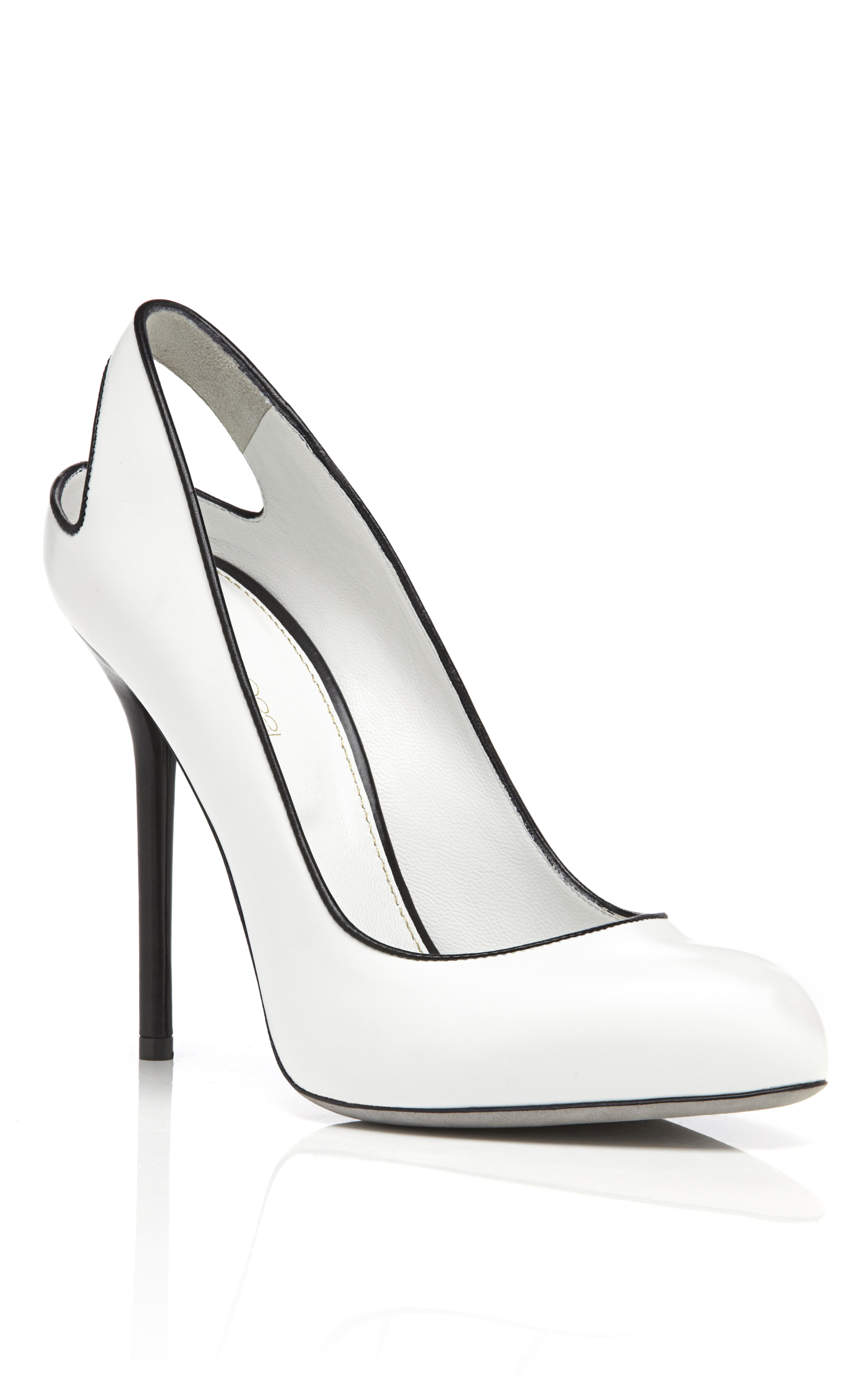 These smart little slingbacks from Sergio Rossi feature classic contrast piping and cup the bottom of the heel much like the forever wonderful Melissa / Westwood Lady Dragon heels. These are certainly more timeless than a bit of 'plastic fantastic', and are really begging to be styled up. These are some seriously classy heels! They leave me almost speechless.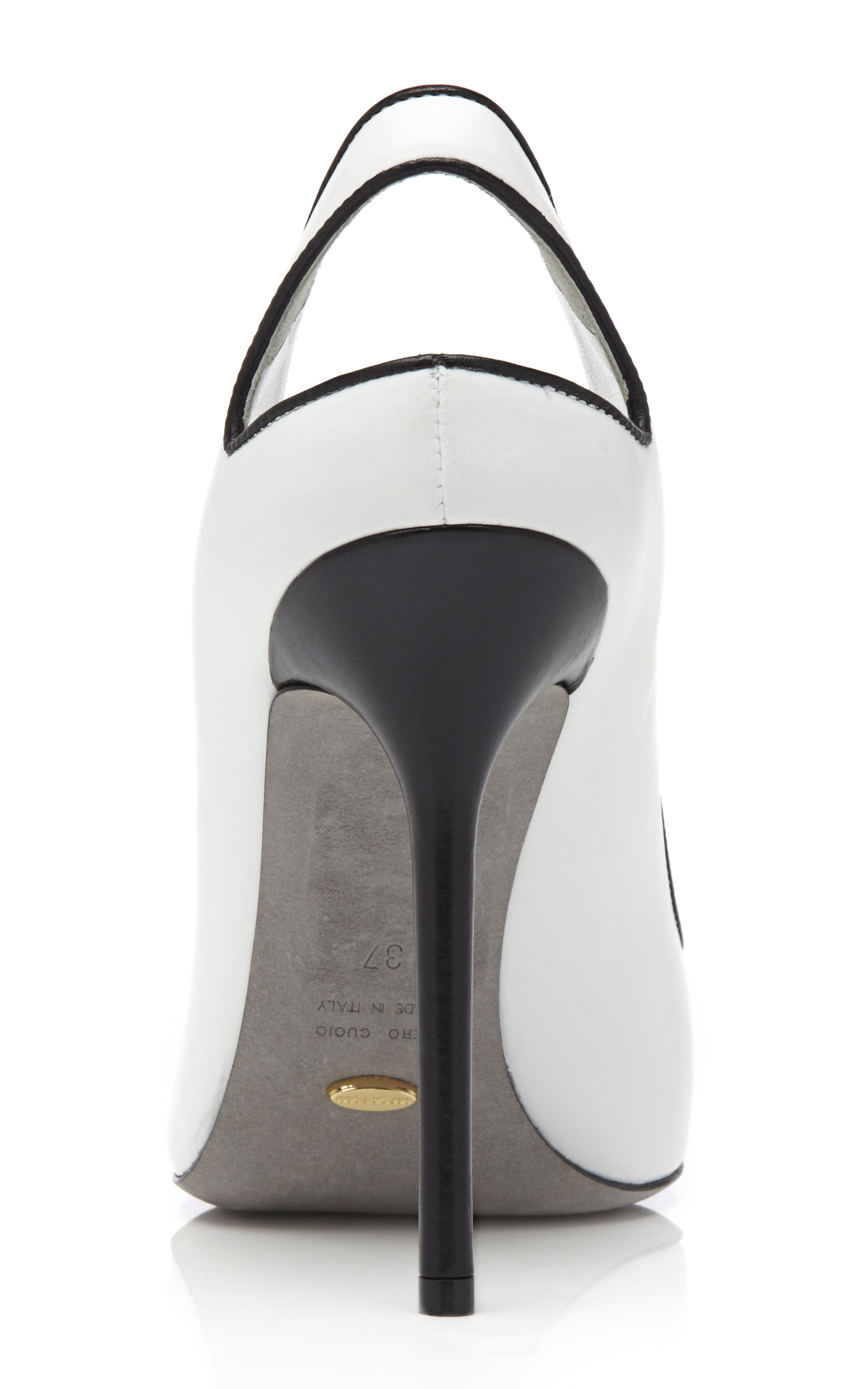 To style these as part of Dress Week here on Shoeniverse is a cinch. They cry out to be paired with clean lines and a simple look so that your accessories can do the talking. I also think a bright jewel colour would really bring them into the realm of the extraordinary, hence my dress pick below.
RALPH LAUREN
Green Lucinda One Shoulder Dress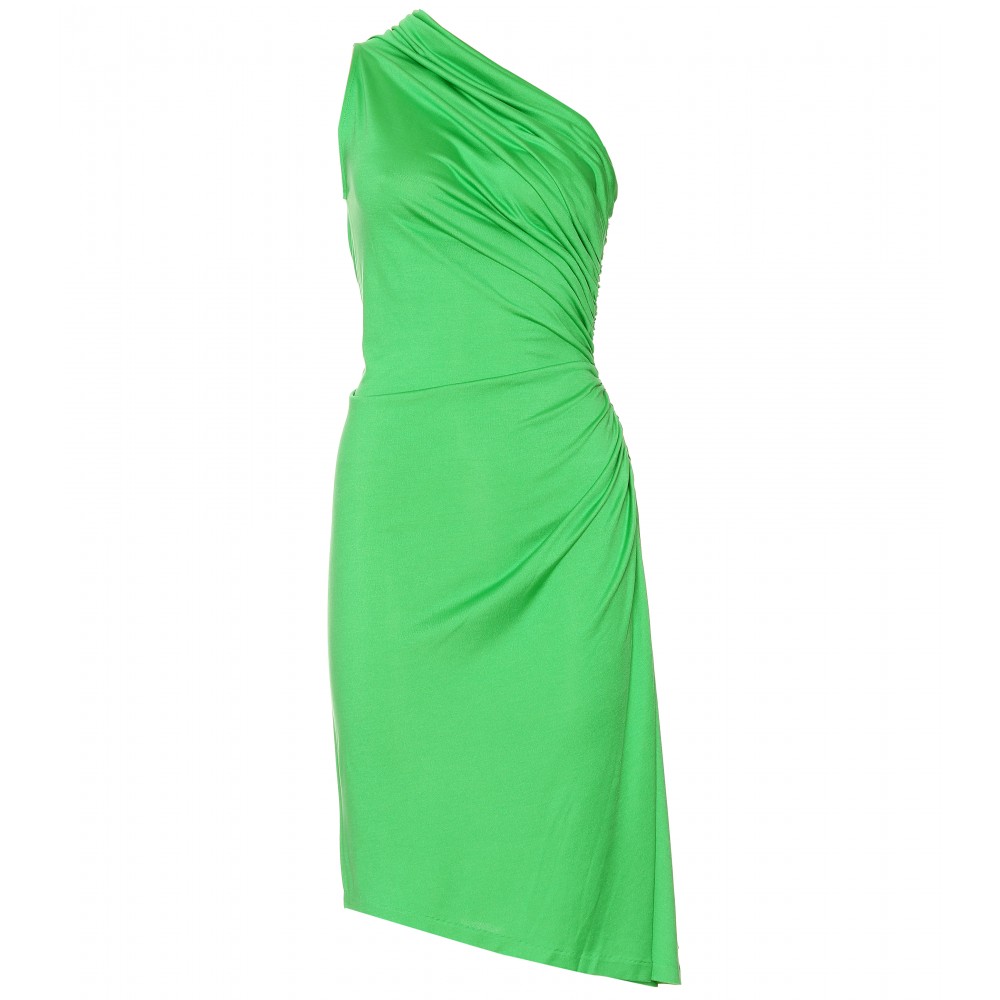 I love this dress. I originally wanted to just show an amazing charcoal tailored shift, but as soon as I saw this emerald gathered beauty I knew that this would just be an incredible date outfit.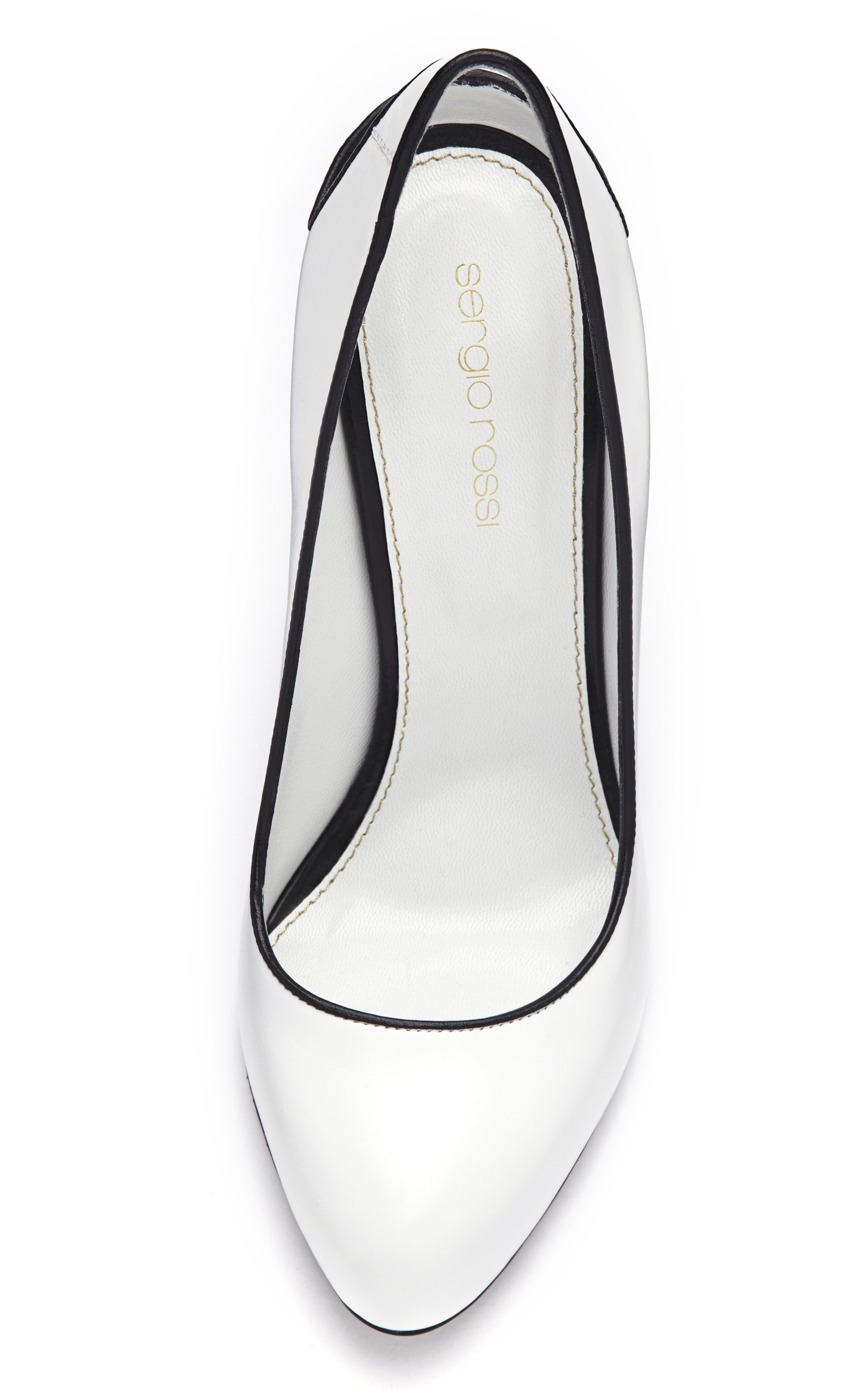 What do you think? Do you love them?
Buy SERGIO ROSSI White Slingback Contrast Piping Pumps