These beautiful Pierre Hardy ankle cuff heels are so amazingly well designed with such a rich soft colour that I just had to make them a part of Dress Week here on Shoeniverse. For Spring or Summer these are very much the sort of shoe that would be appropriate for the office or a nice pub lunch out. The upper is simply stunning.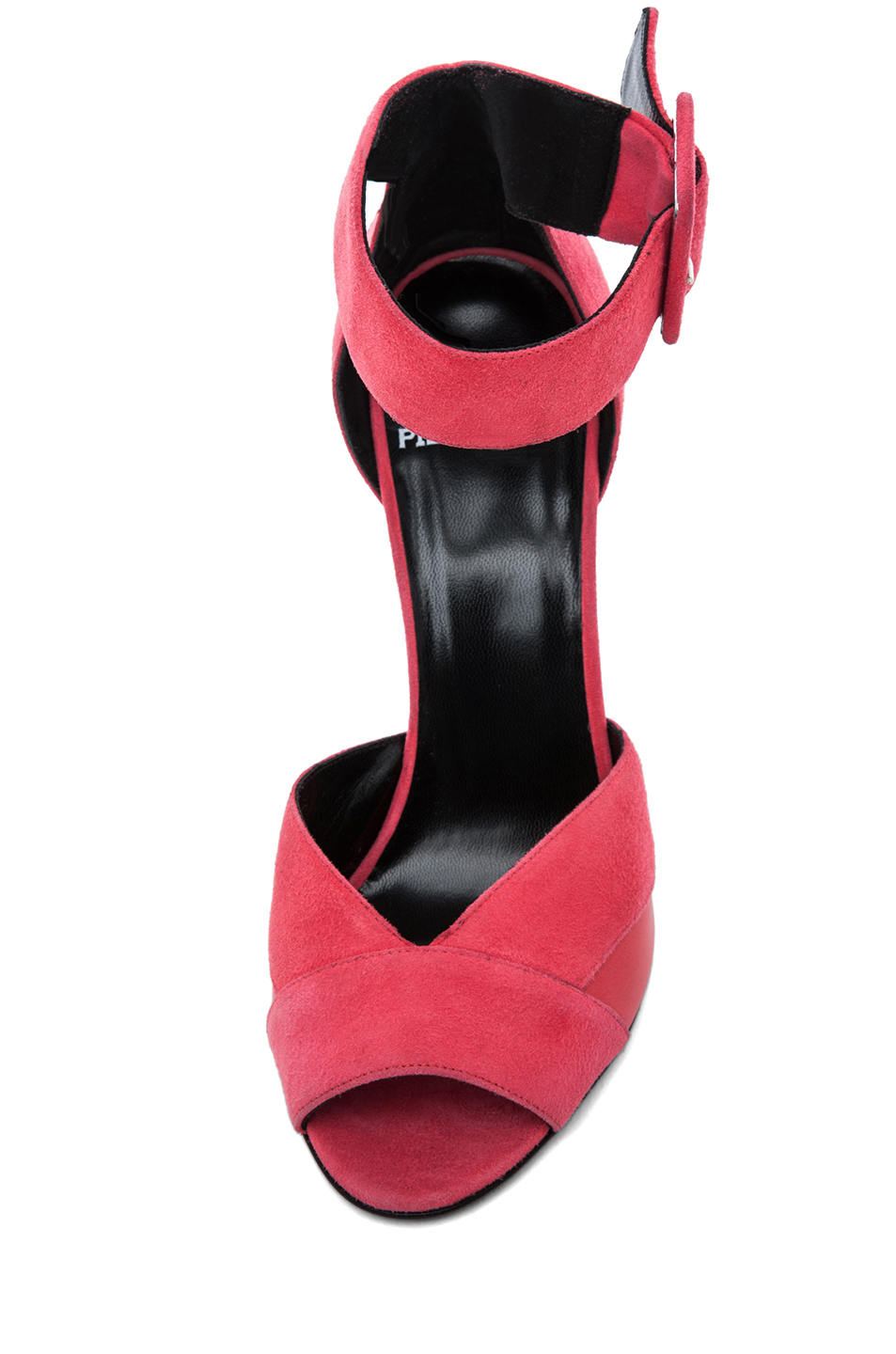 There are a plethora of pretty flirty dresses of course that could work with them, but having had a look through for something a little bit special that would also work for daytime, I came up with this:
GUCCI
White One Shoulder Silk Flora Print Dress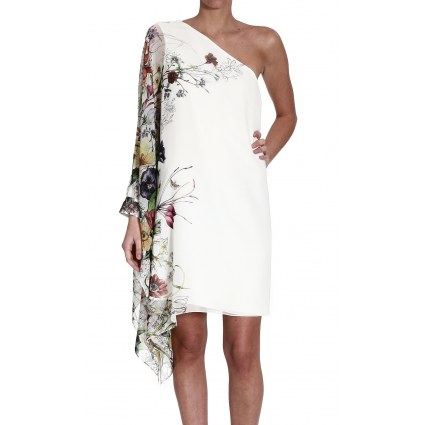 I particularly like the crispness of pure white against such a rich rasberry sorbet tone of pink, plus the multicolour accents over the sleeves leave you free to wear your favourite jewellery and perhaps pick out a second colour for a clutch clash. Fantastic dress.
But if you love the print but the sleeve is a little bit 'too much/ you can also get the same look but as a more conventional shift:
GUCCI
White Shoulder Strap Jersey Flora Print Dress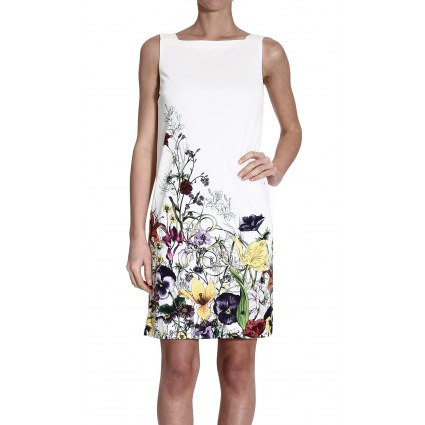 How would you style these pretty heels?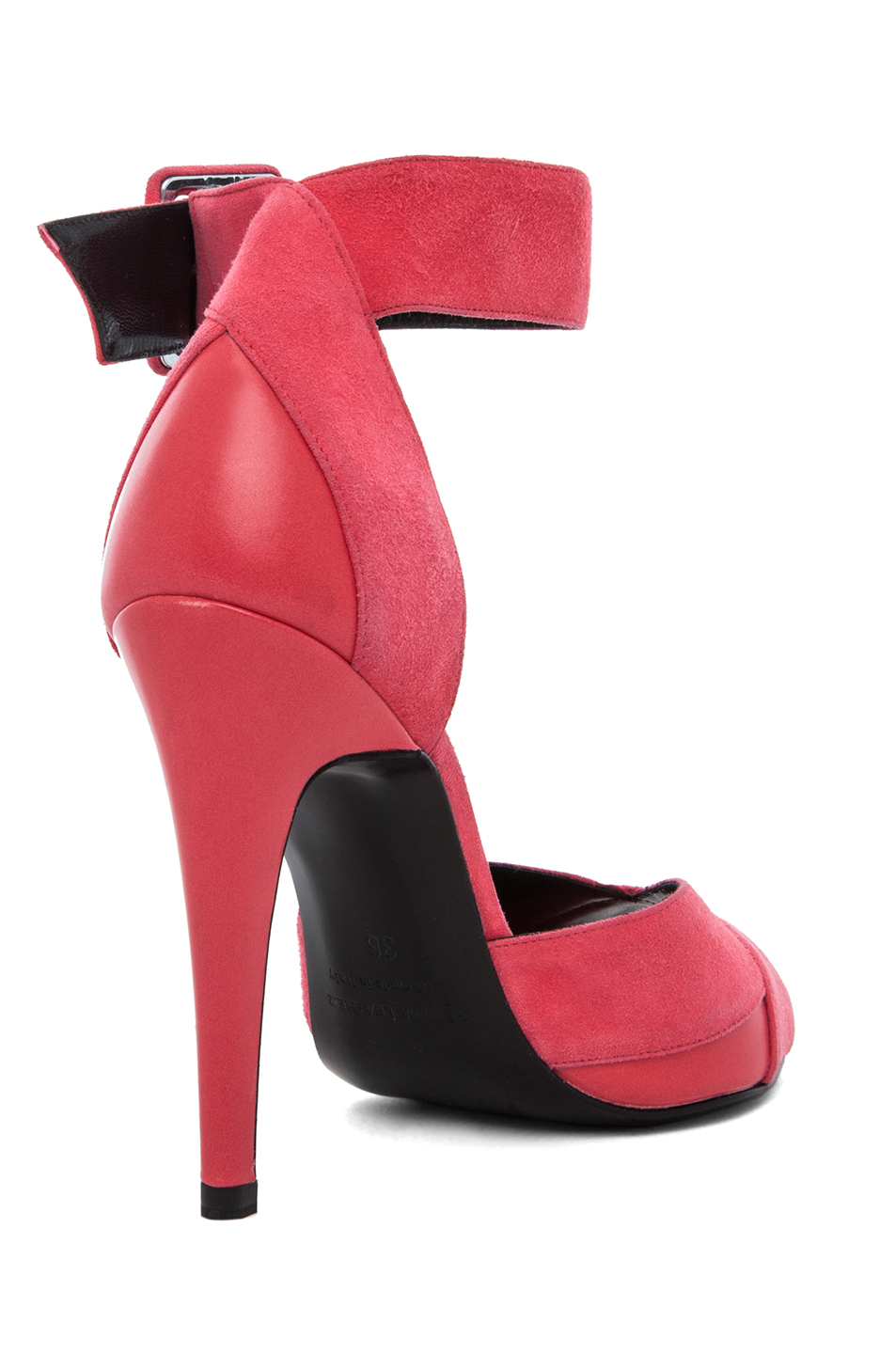 Buy PIERRE HARDY Pink Suede Sandal in Coral