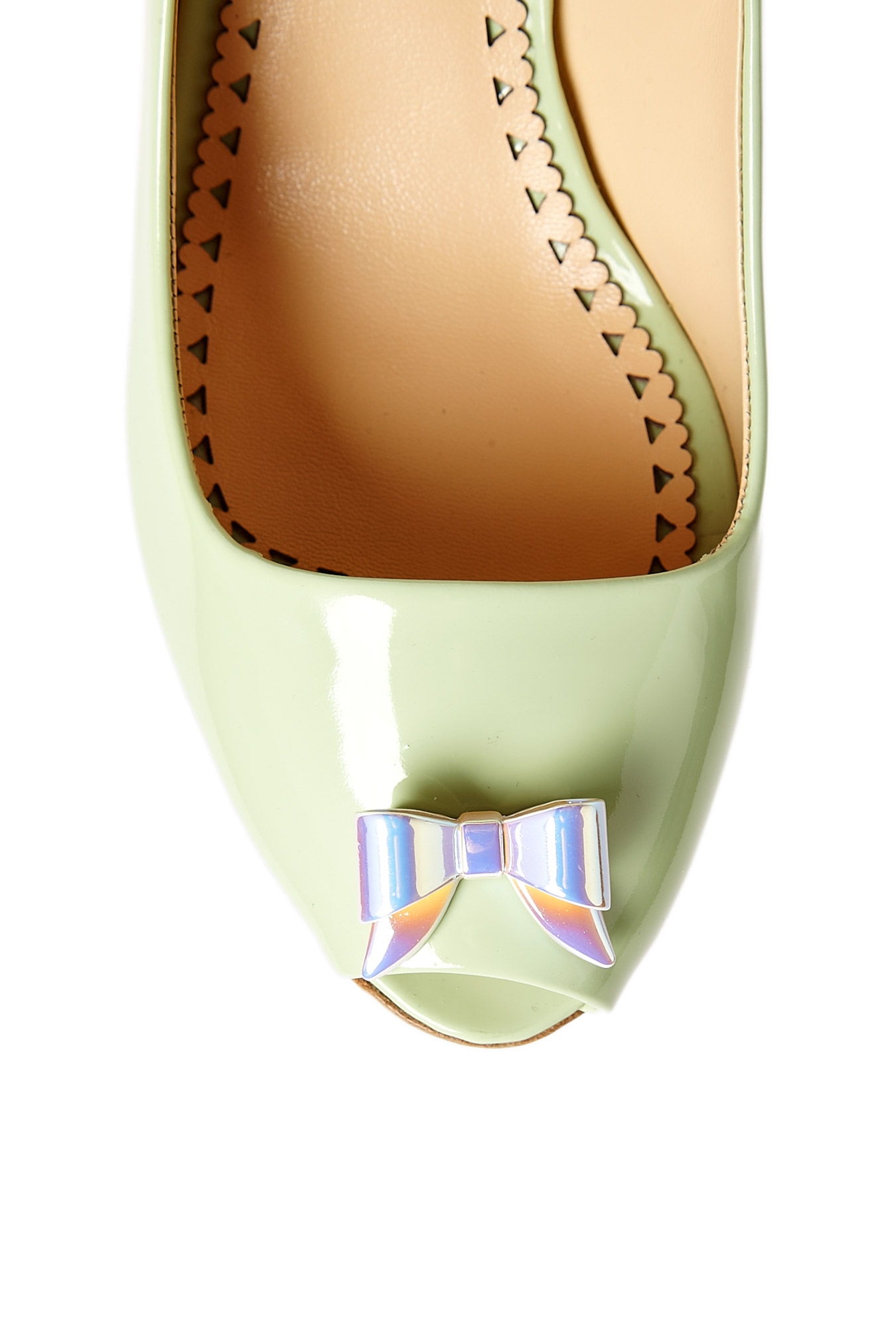 This might just be the sweetest little bow I have ever seen atop a pair of shoes. The shape is adorable and it owes much also to the silver iridescent metallic finish.
That being said it's now time for the side shot, and I warn you here they are mid heel and very retro, so they won't be for everyone.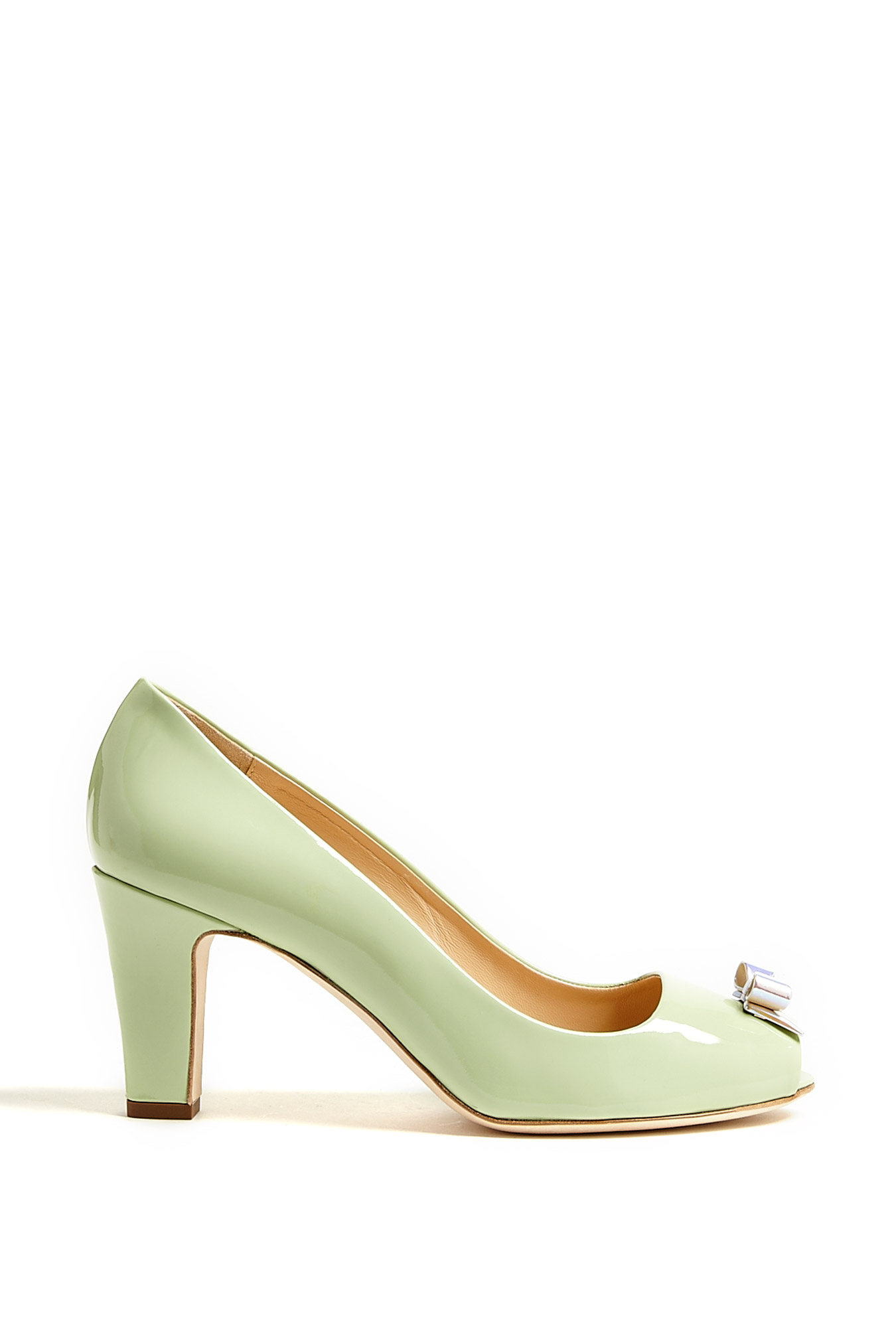 I am so torn when it comes to these shoes. I want to love them actually - the mint green upper is feminine and pretty and I want to feel like Jackie Kennedy and look fabulous in them. Sadly I don't believe I could pull them off, but if you are a vintage diva then these could be perfect to add to your shoe collection.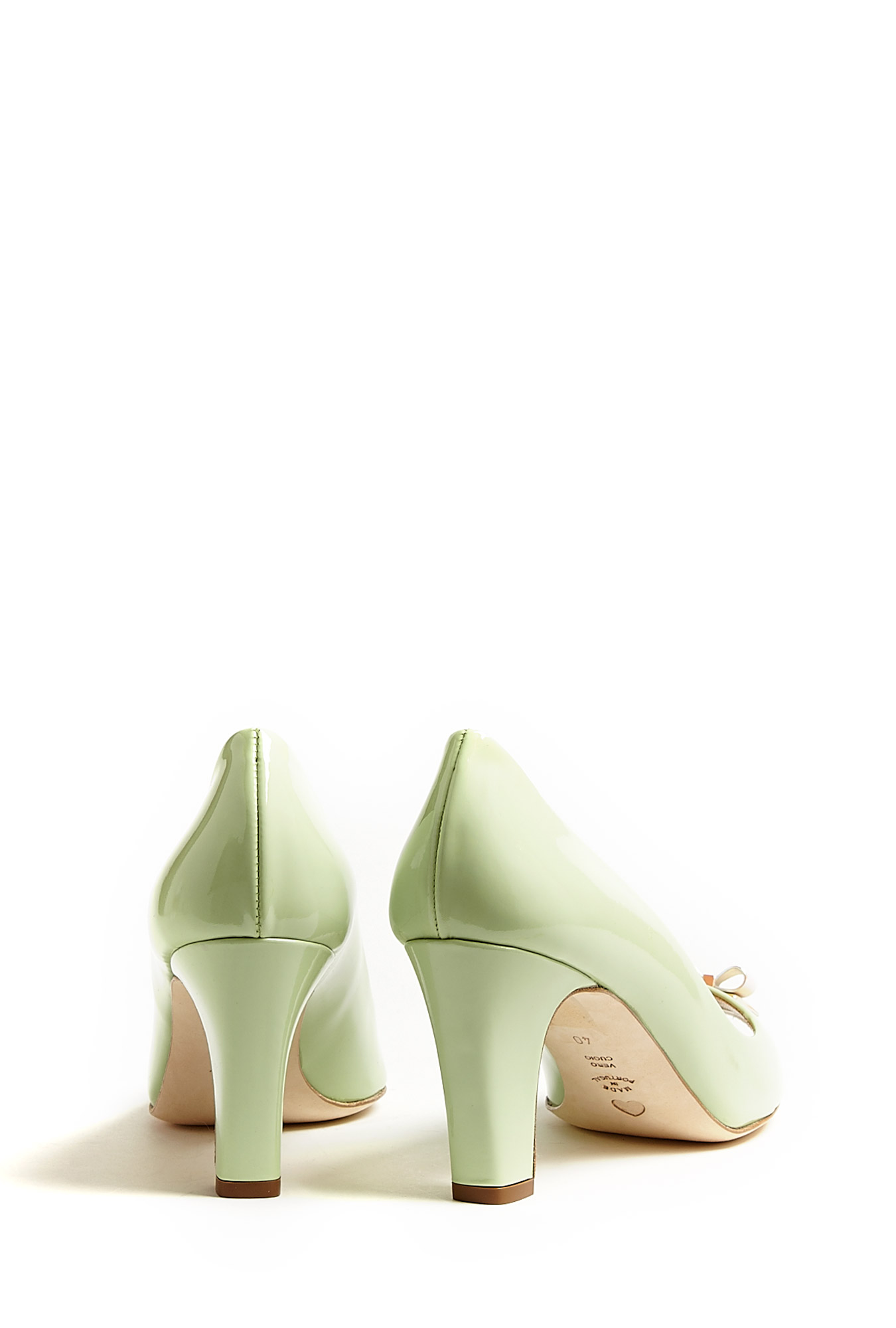 In fairness, even with a really short 60's length summer dress they do look pretty fabulous.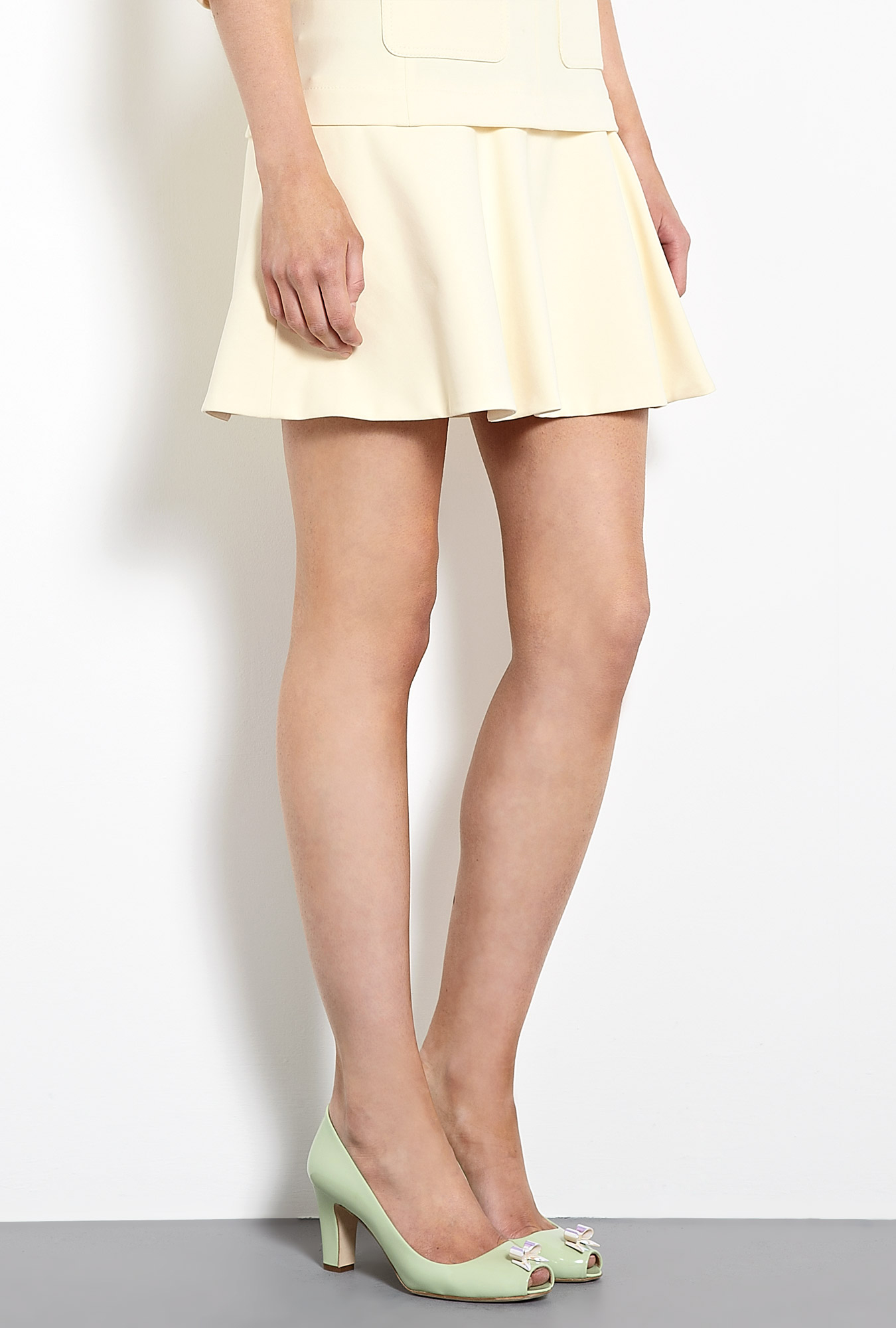 If you would like to make them yours you will find them over at My Wardrobe.
Buy MOSCHINO CHEAP & CHIC Mint Green Bow Front Peeptoe Heels
By the way this is Shoeniverse's 700th post - woohoo!