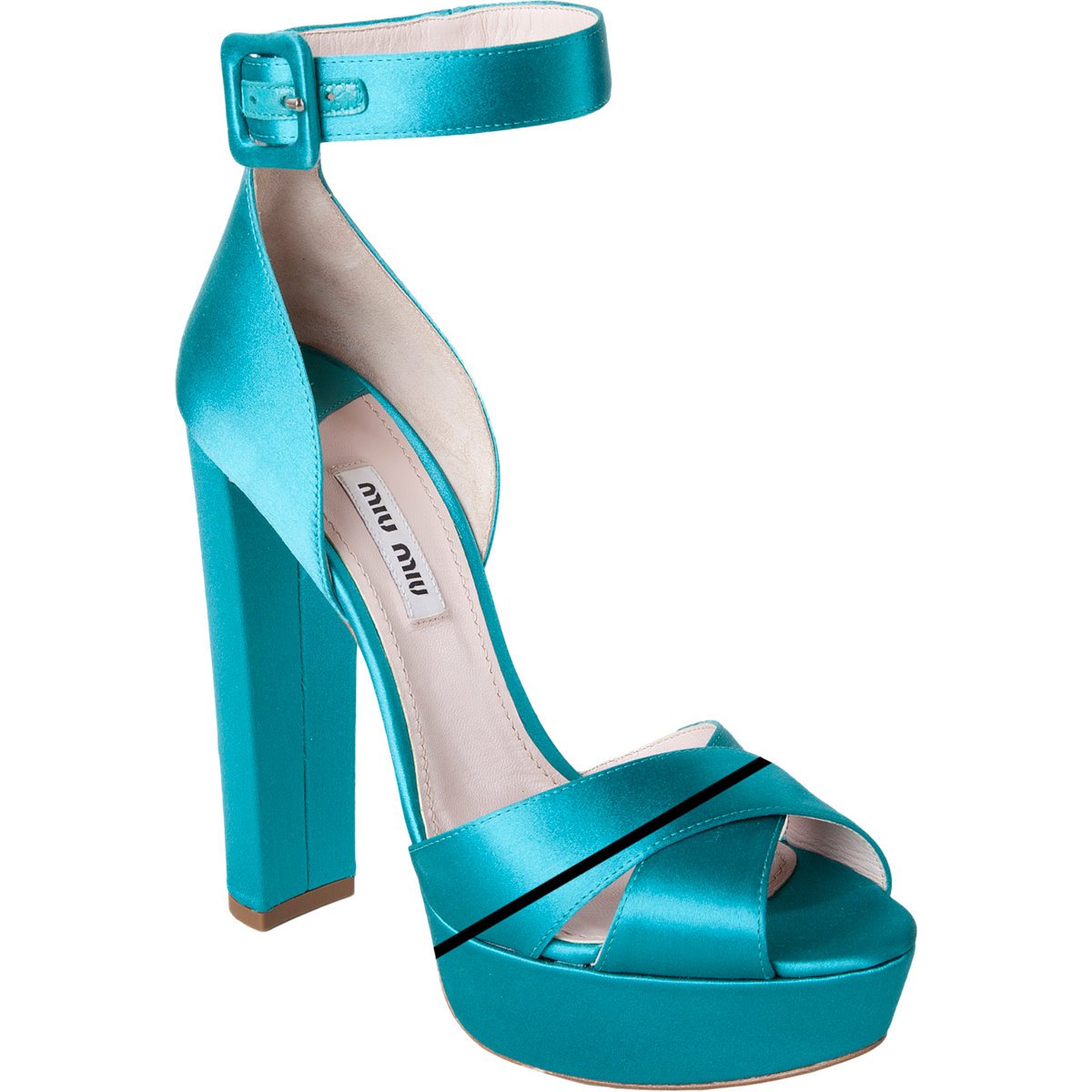 We are now at the midway point of Dress Week, and time to add some turquoise into the mix. Miu Miu are not one of my top five designers as a whole, as sometimes the designs can be too square heeled and retro for my personal tastes. However, sometimes a thicker heel is utterly appropriate, such as with these stunning cross front shoes. I also love the thick cuff ankle strap, and the colour is simply devine.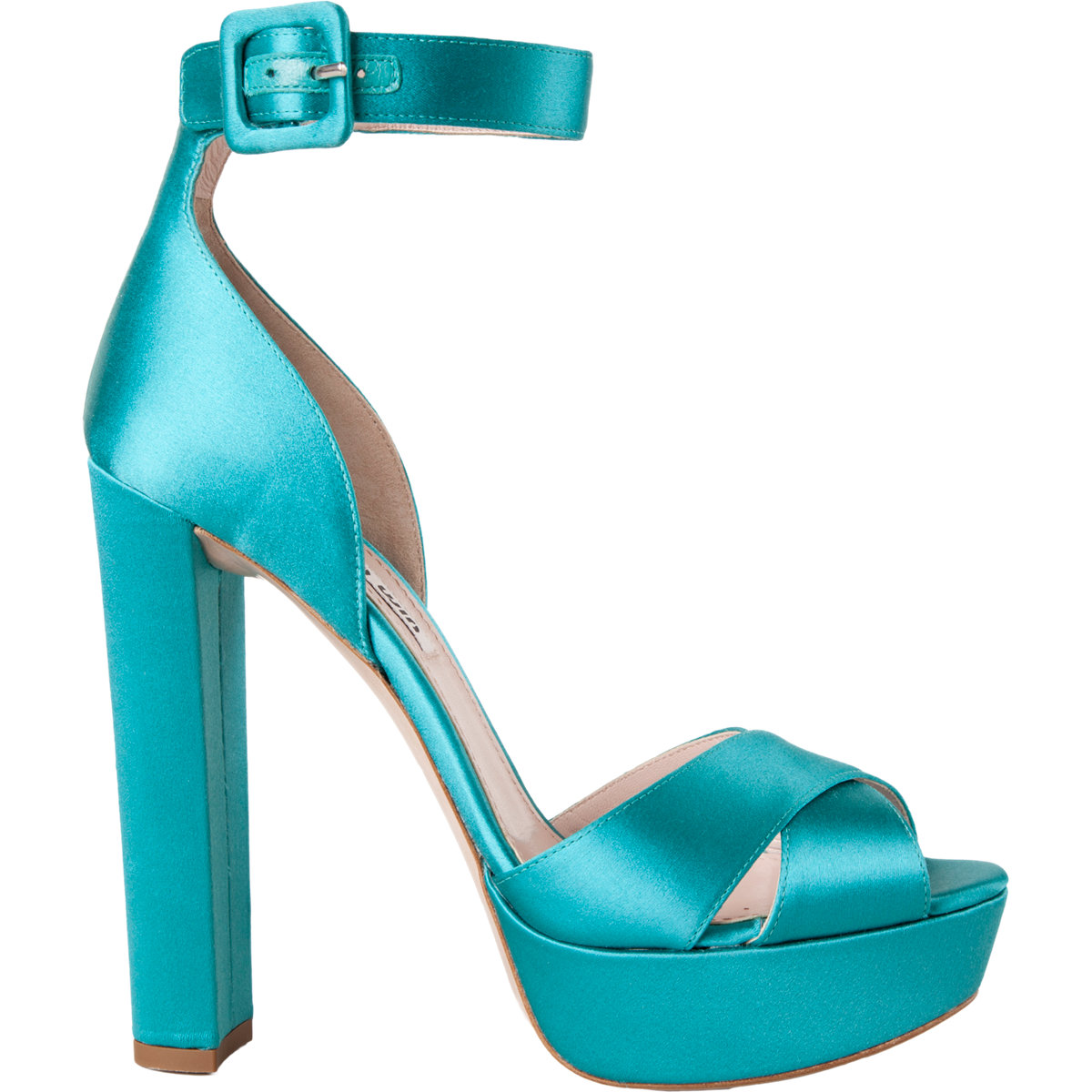 My absolute favourite thing about them is the covered buckle. Amazing attention to detail. They must immediately be paired with McQueen's Hummingbird print...
ALEXANDER MCQUEEN
Gold Geometric Hummingbird Print Pencil-Dress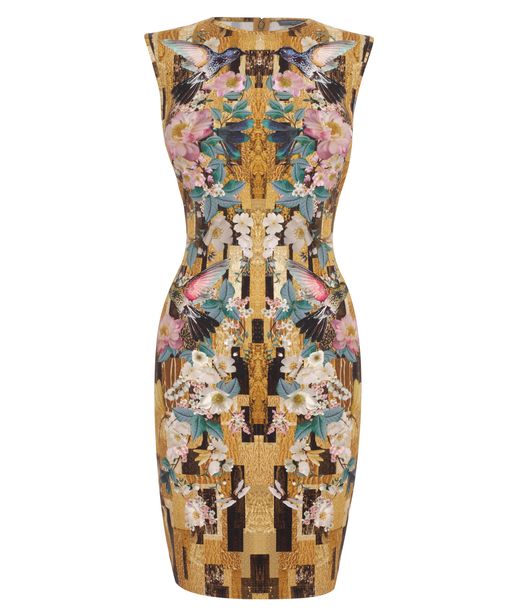 Now that is an outfit that you can wear just about anywhere and it will never be anything short of classic.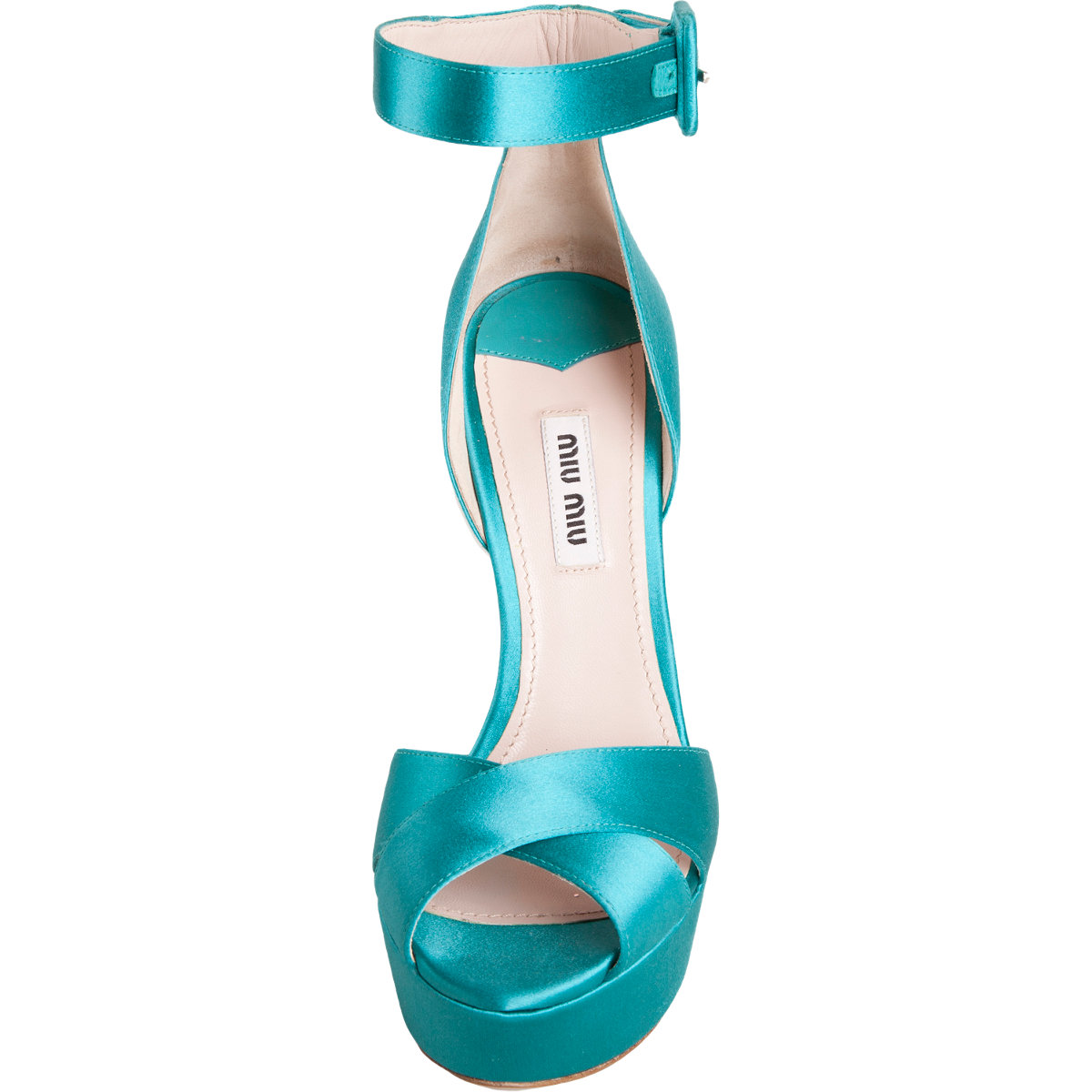 Buy MIU MIU Blue Cross Front High Ankle Strap Sandal