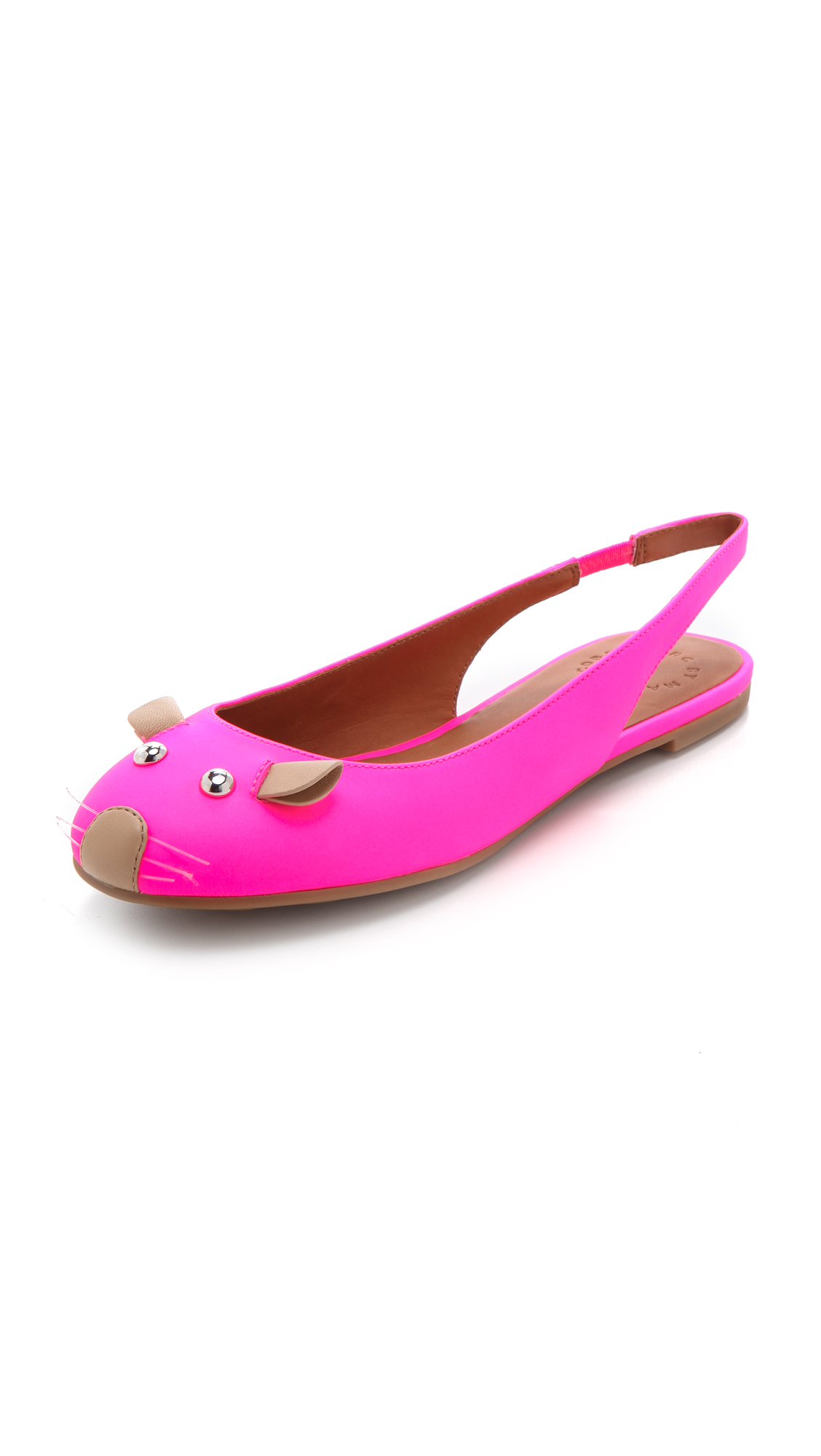 I know there are plenty of people who roll their eyes at the mouse flats and slingbacks from Marc Jacobs, but I think they are fun and that sometimes people do need to lighten up a little. I also decided to cover them in the brightest shade I could find, because if we are going to feature shoes with mouse faces then we may as well go the whole hog!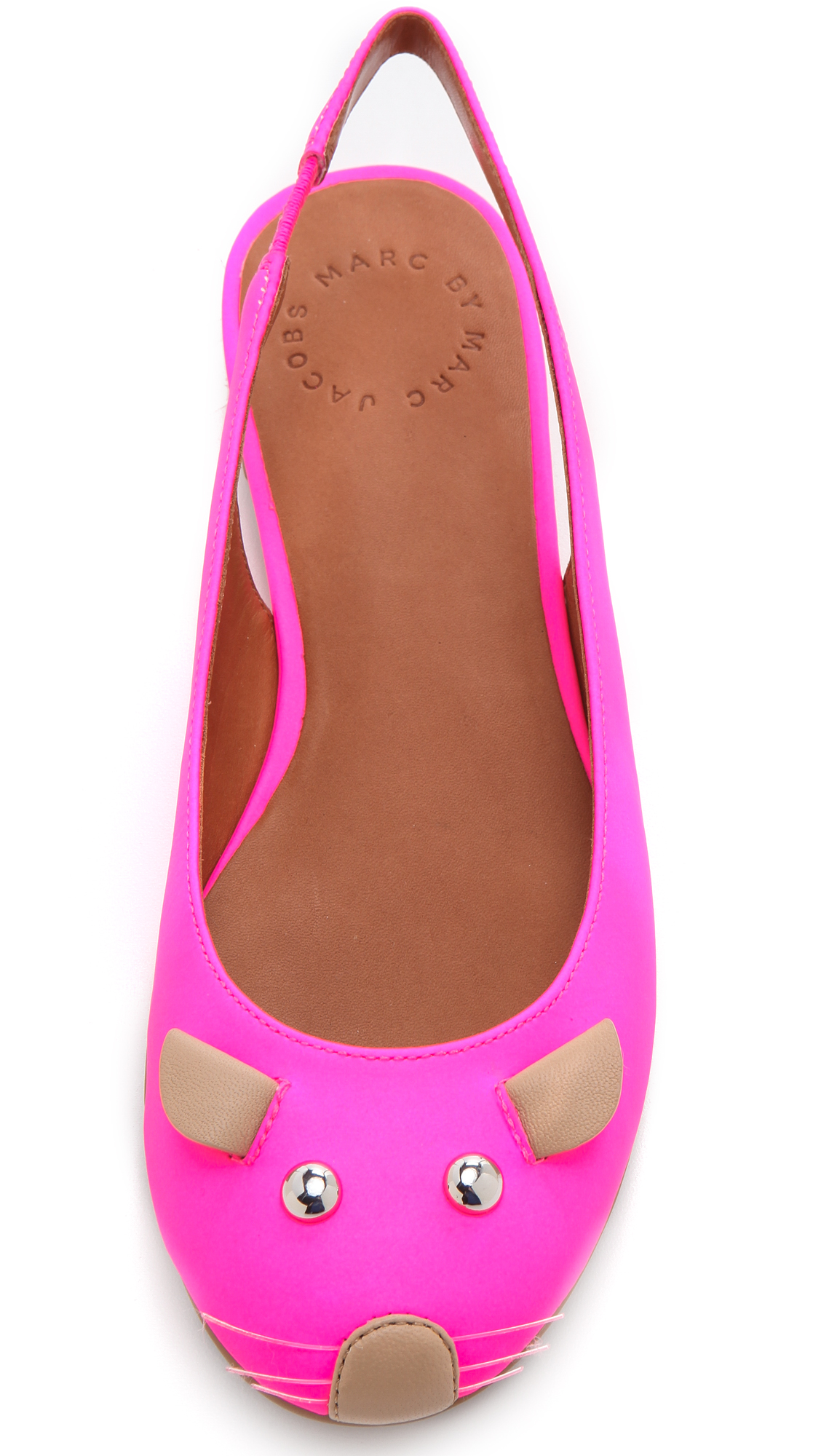 I defy you to totally hate them. The more you look at them the more you want to like them, and the closer you are the rationalising that actually mouse faces on the front of a pair of fuchsia slingbacks is completely acceptable. I think this is a good thing. Challenge those boundaries. Have fun with your style. This is a very good thing indeed.
Oh but how to actually wear them? For me they need simple dressing down so as to not be overpowered.
NASTY GAL
Black Censored Romper
NINA PETER
Pink Python Box Bag
The bag is a great colour match and the romper is simple enough to go day to evening too - very cute.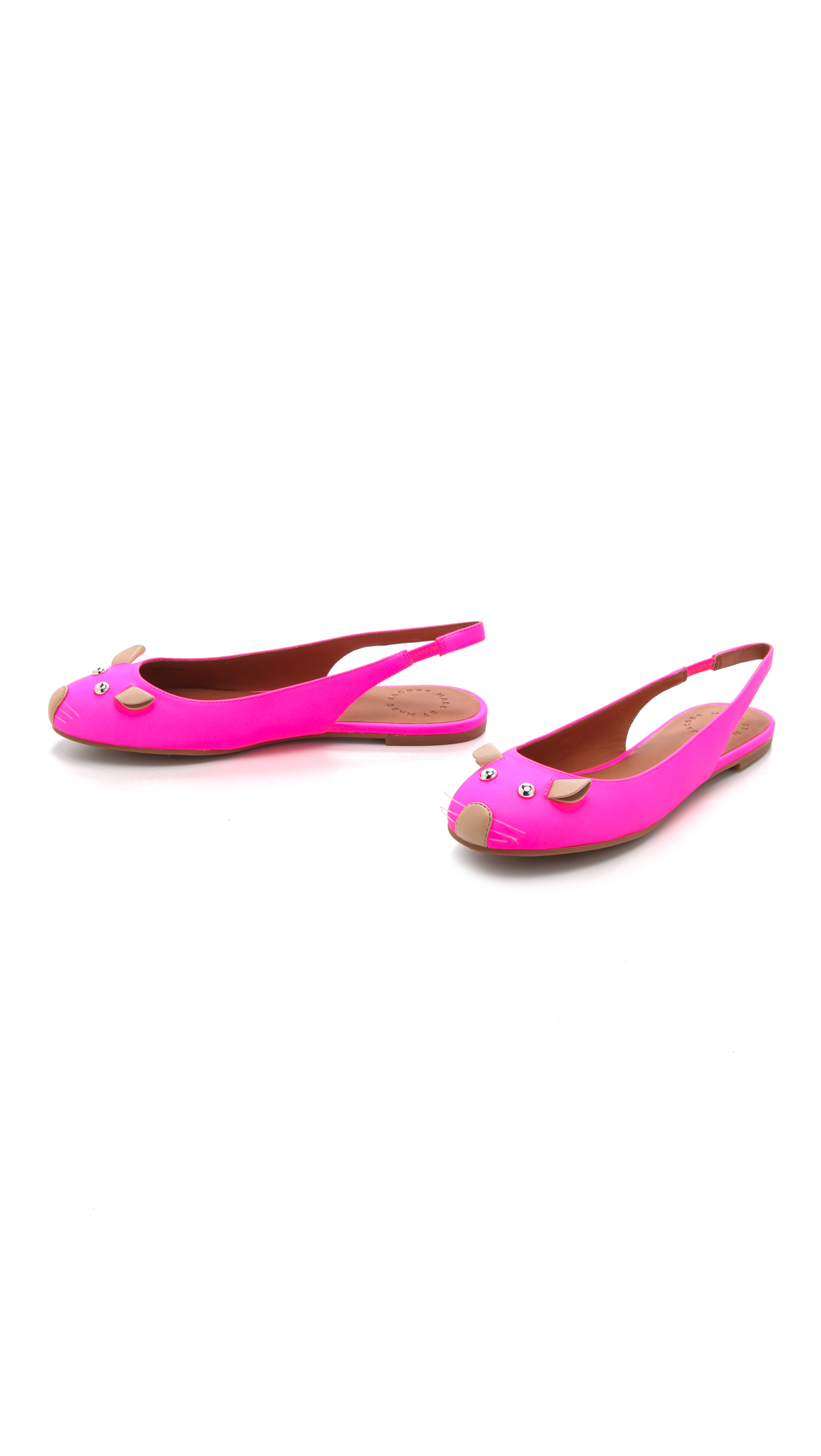 Buy MARC BY MARC JACOBS Pink Slingback Mouse Flats