If you like your Miu Miu glitter flats, your funky coloured oxfords and your spangly brogues, then chances are you are going to love these completely over the top gold leaf brogues from Maison Martin Margiela. They are going to be noticed however, no matter how you choose to style them, so remember avoid them unless you have the confidence needed to wear them.
Oddly enough, I love them worn with casual wear. I initially I thought of a trouser suit but actually they are rather fun when dressed down.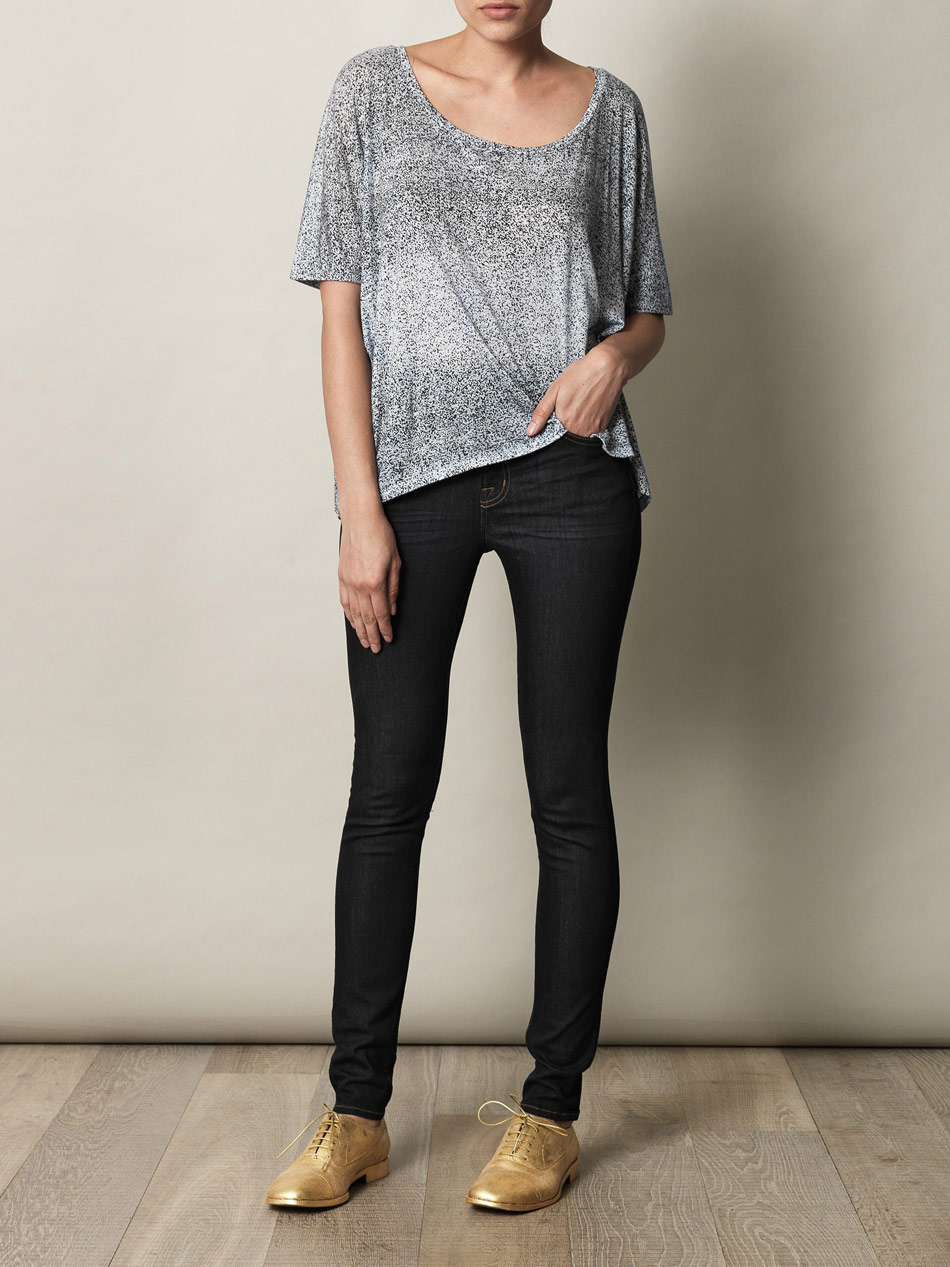 If you are a lover of statement flats then these should be a part of your shoe collection. I shall keep my eye out for a pewter pair, and then I think I would be sorely tempted to invest in a pair!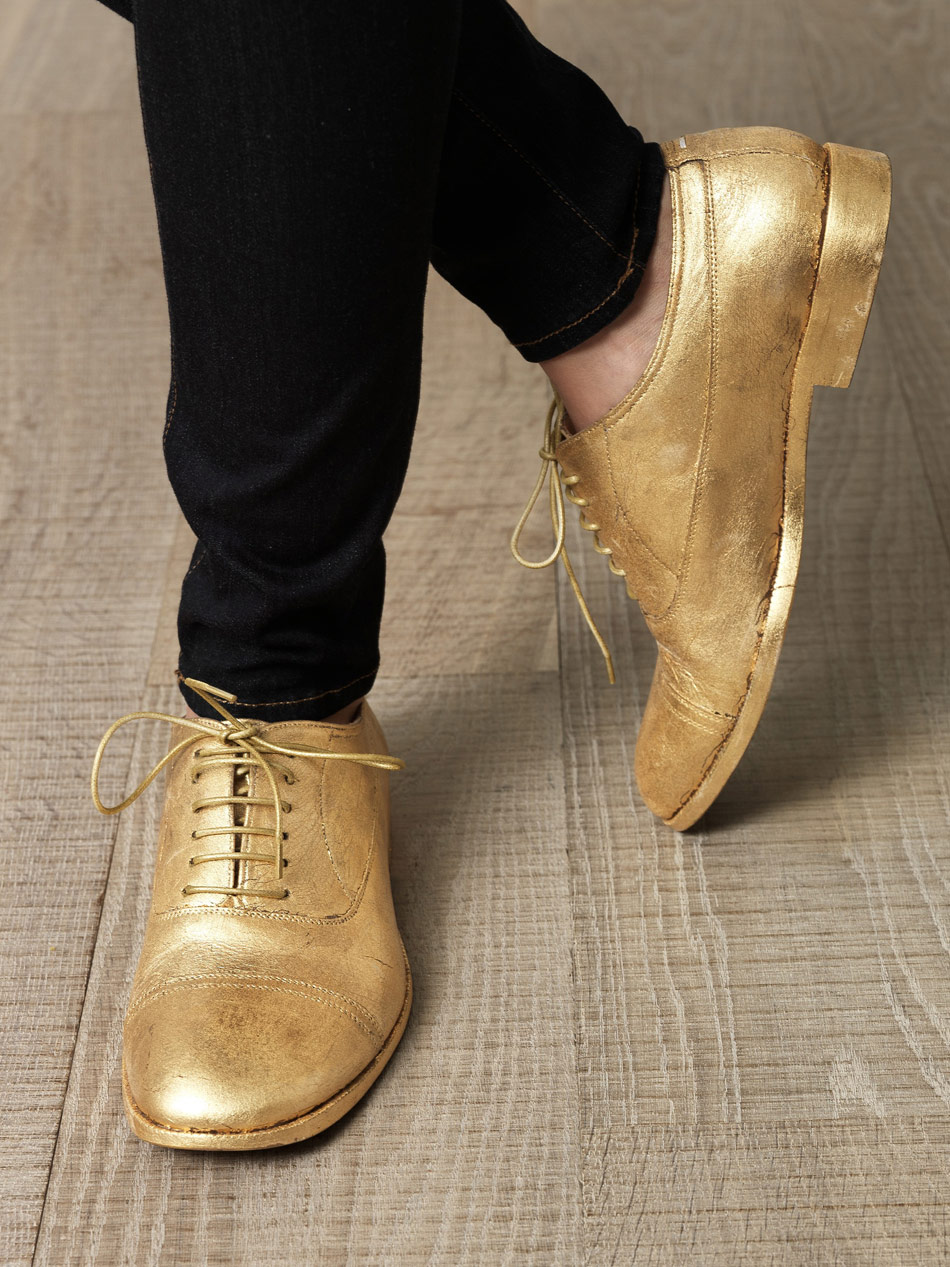 Do you give these a huge thumbs up or a big fat raspberry? Buy the way they are now half price and come in well under £300.
Buy MAISON MARTIN MARGIELA Gold Leaf Treated Brogues