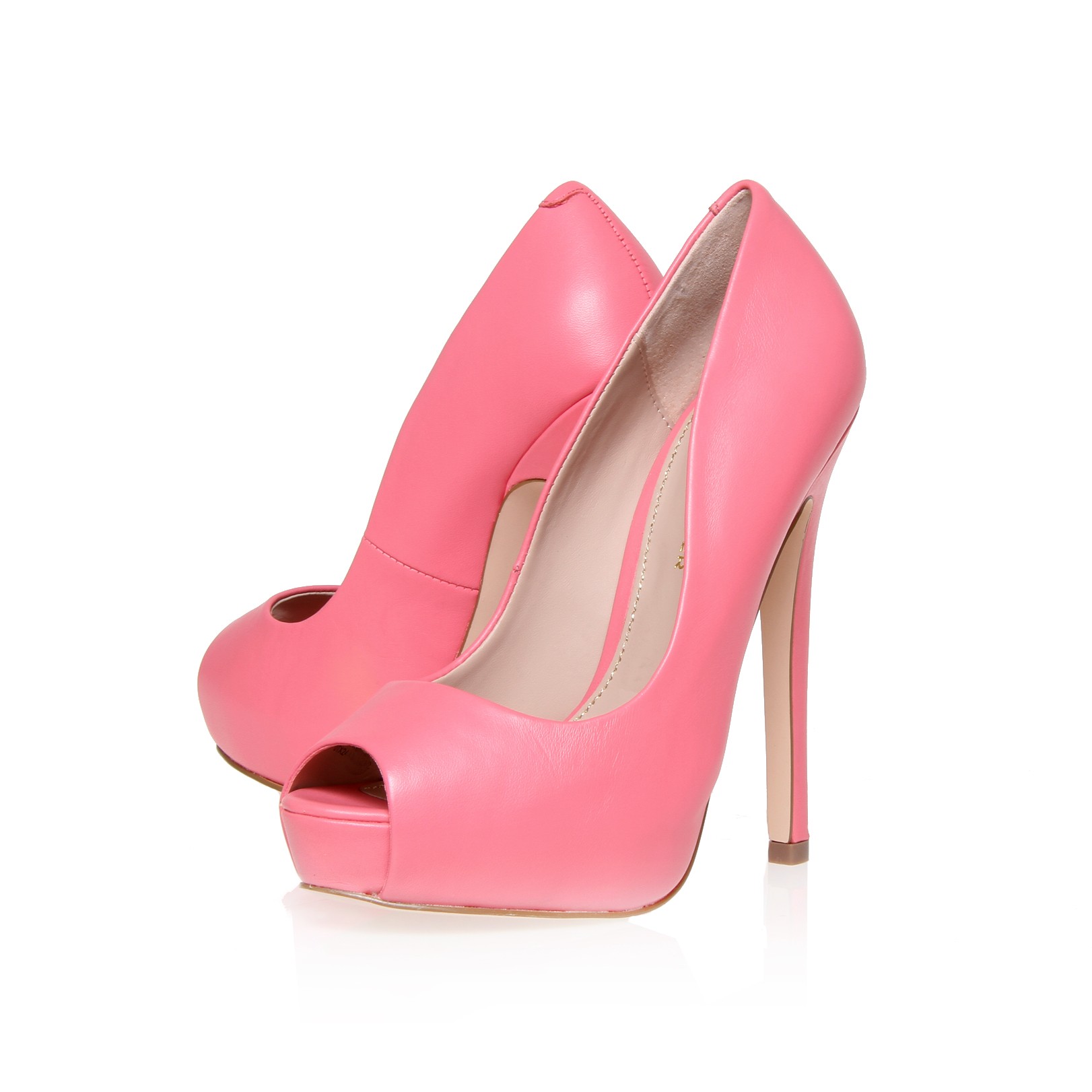 There are many bargains to be had from the Kurt Geiger website at the moment, so it's well worth a look if, like me, you are a bit of a fan. These pretty candy pink heels* were originally £130 but you can now pick them up for a more purse friendly £79 (and just in time for pay day too)!
(*SCROLL DOWN to see the style in nude if you are not a pink girl!)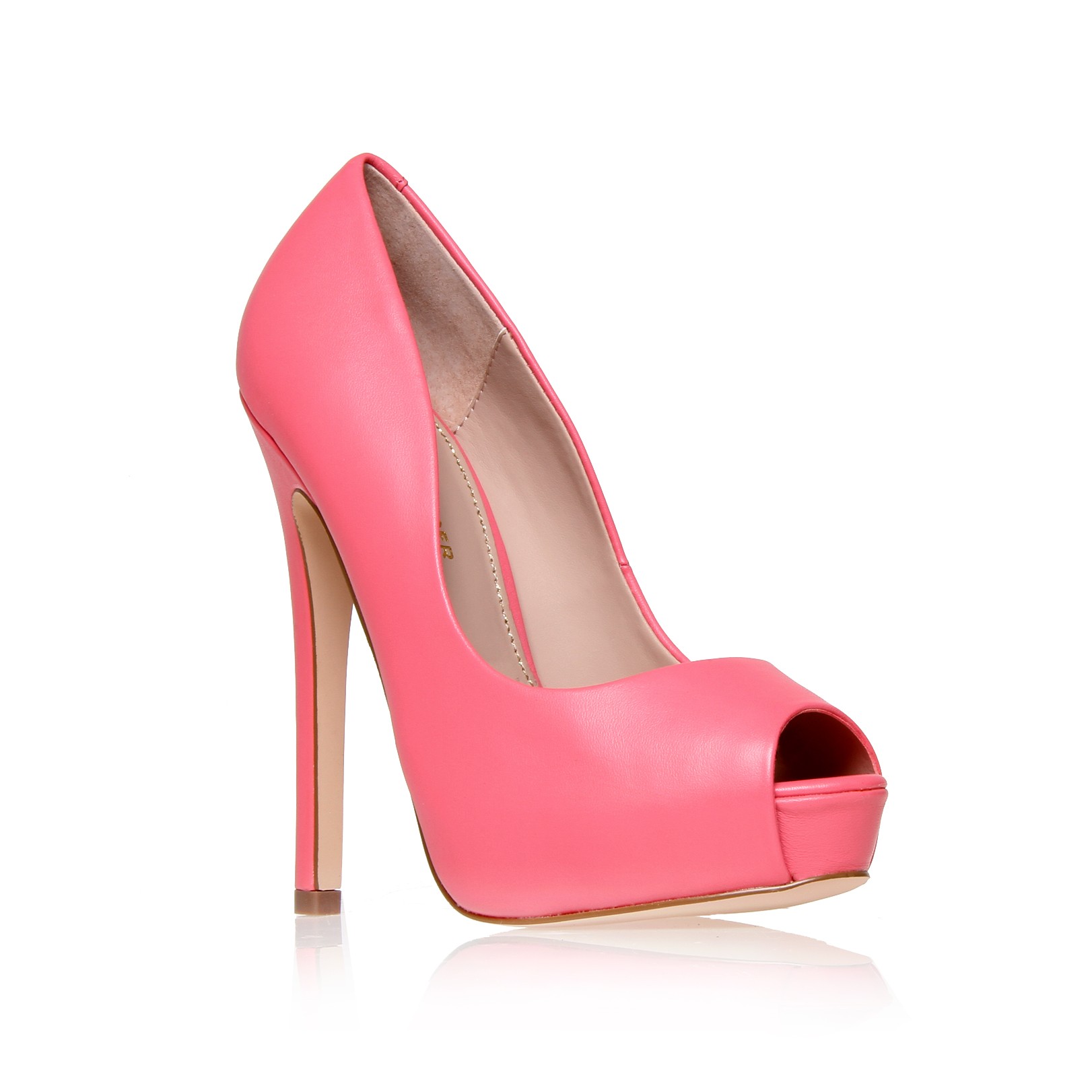 The only problem with shoes this colour - and believe me I do
adore
the colour - is you don't want to look like you have just raided Barbie's shoe closet. I like this kind of pink with either the darkest teal or bottle green shades, but ideally with charcoal grey. It's so much softer with soft bright colours rather than pairing them with stark black. Pick something dark and simple to make a statement of the shoes without making them look 'too much'.
MARKUS LUPFER
Pink Stripe Lace Knit Dress
MARC BY MARC JACOBS
Pink The Large Single Leather Shoulder Bag
The overall look is light and fun and fresh - perfect for Spring (if the warm weather ever decides to show it's face)! Plus they are a much more tempting offer when less than £80... Time to treat yourself perhaps?
Buy KG KURT GEIGER Pink Admire Peep Toe Pumps
By the way in case the pink leaves you cold but you love the style, then maybe take a look at them in nude (same discount and sale price).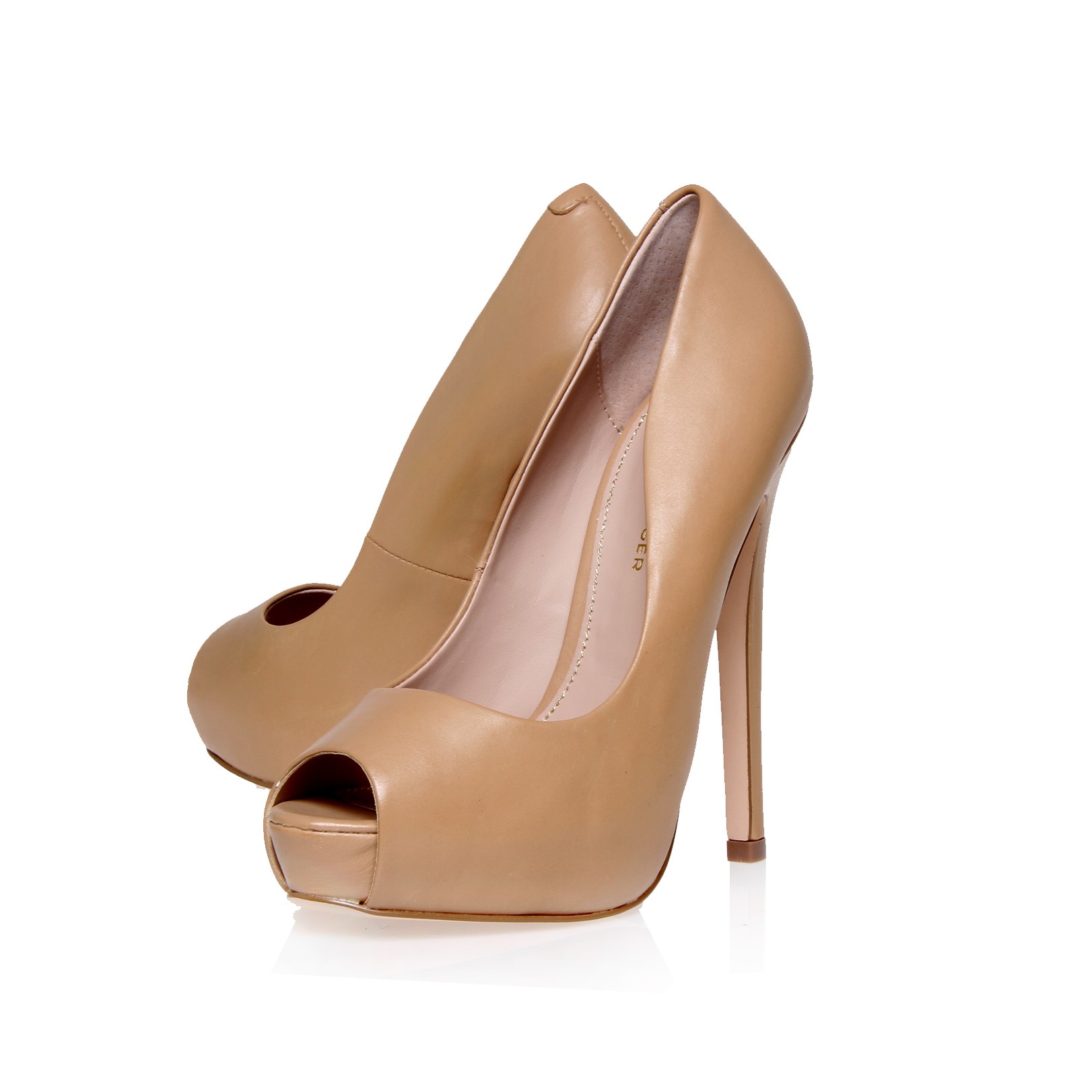 Buy KG KURT GEIGER Beige Admire Peep Toe Pumps