I haven't forgotten about flats this week, I just find them so much harder to style than heels, especially with dresses! However, these wide stripe J.Crew flats are certainly worthy of a mention, and being part of the Dress Week posts!
Hmm, but how to style these? I think denim is the way to go but a shirt dress is a tad obvious, so instead I found this little beauty from Valentino. Same look but infinitely prettier!
RED VALENTINO
Blue Ruffled Stretch Denim Dress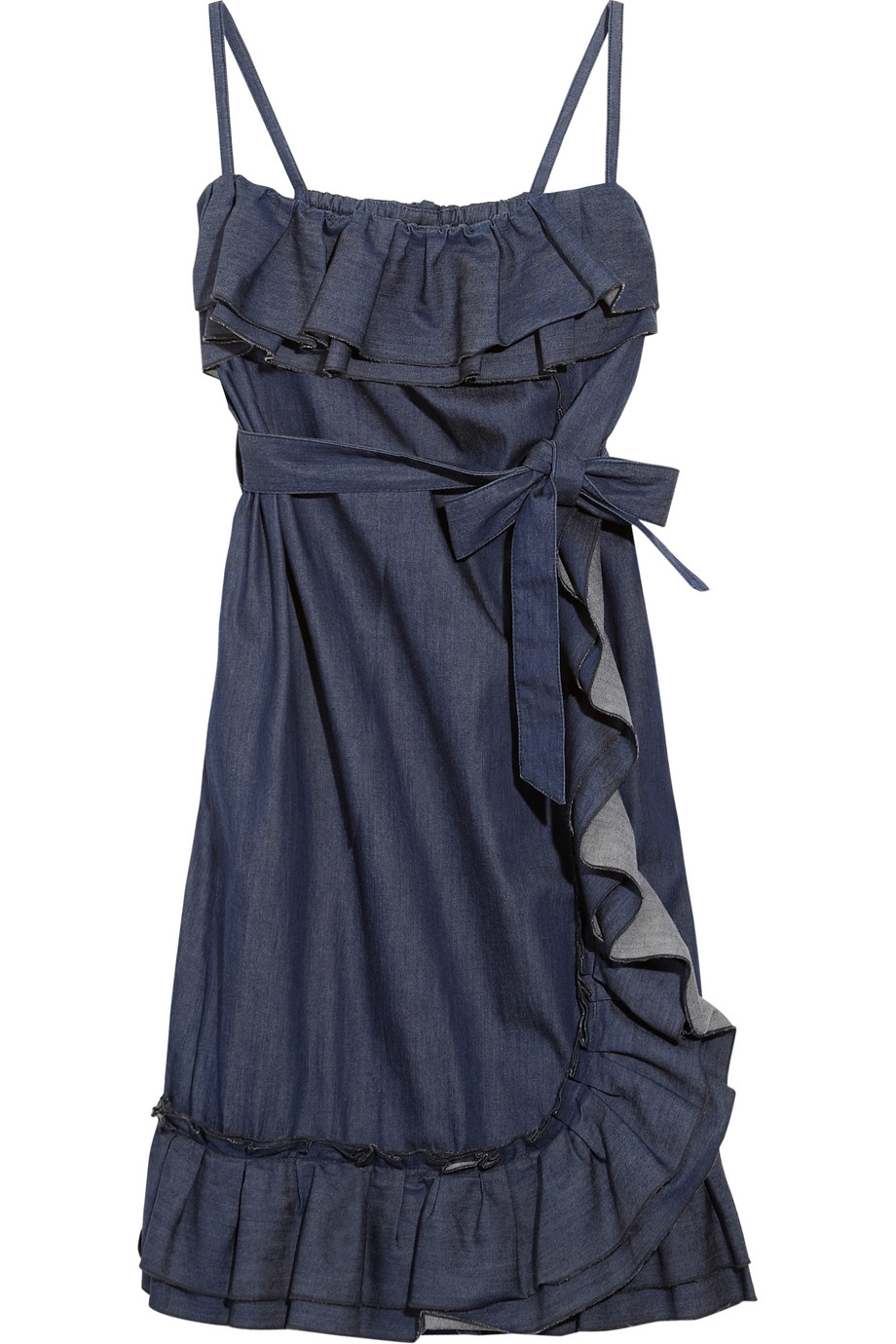 I would actually wear this, which personally is a revelation as flats and dresses are genarally a bit of a no-no for me. What do you think? Cute or not?
Buy J.CREW Red Nora Stripe Ballet Flats