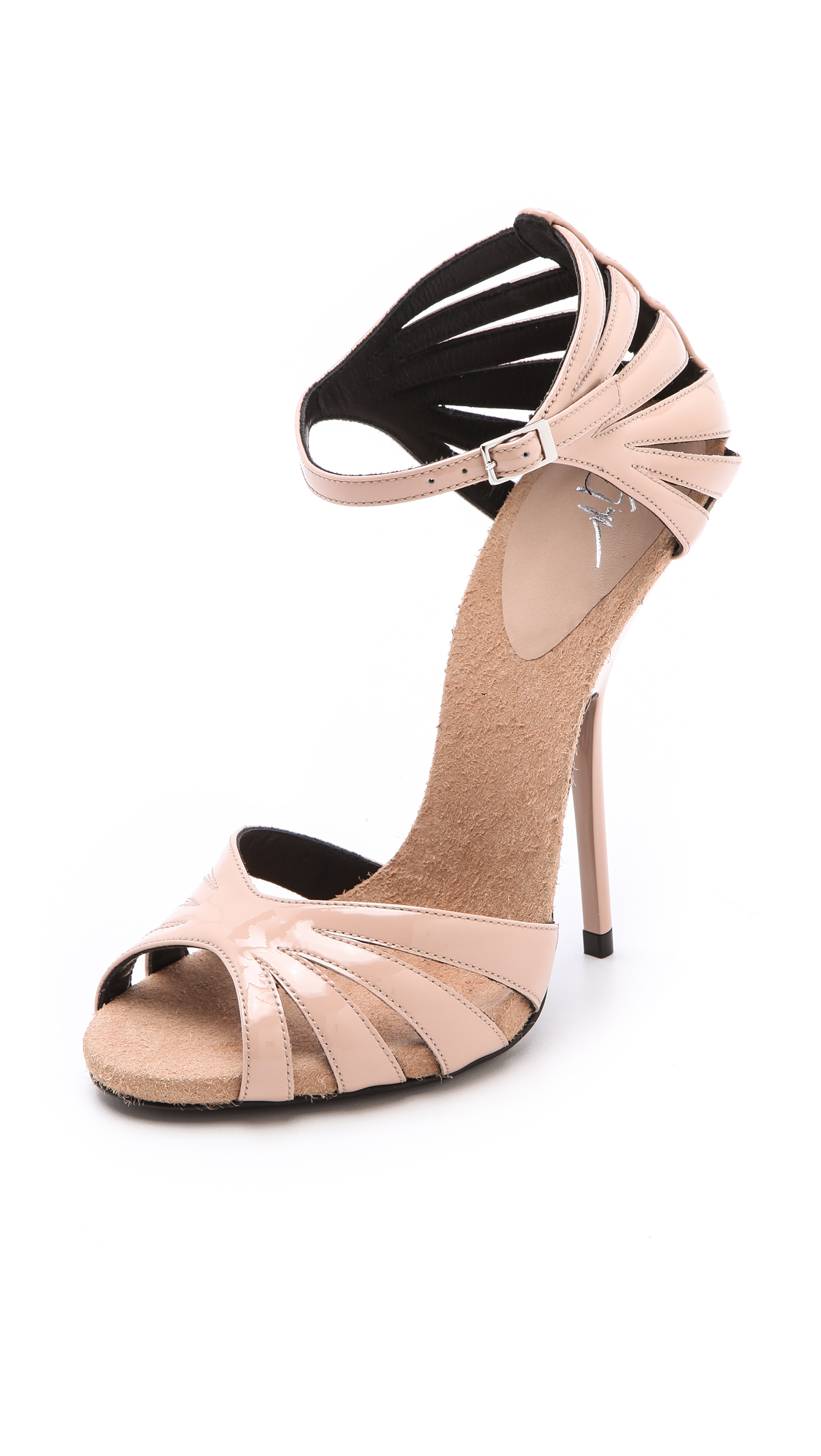 One of the most appealing things about these shoes, aside from their obvious sculpted spike heel and pretty cutout vamp and heel, is the brushed suede footbed. It looks really soft! Odd I know, but it looks much more comfortable than some shoes with an almost slippery metallic finish to the insole.
Anyway, now that we have fully discussed my *ahem*
preference
for comfy non slip insoles on shoes, let's take a closer look at these pretty little sandals. I have long since loved these in liquid metallic finish and black, but it's only now that I have finally seen them in this pretty blush pink that I decided to bring them to Shoeniverse.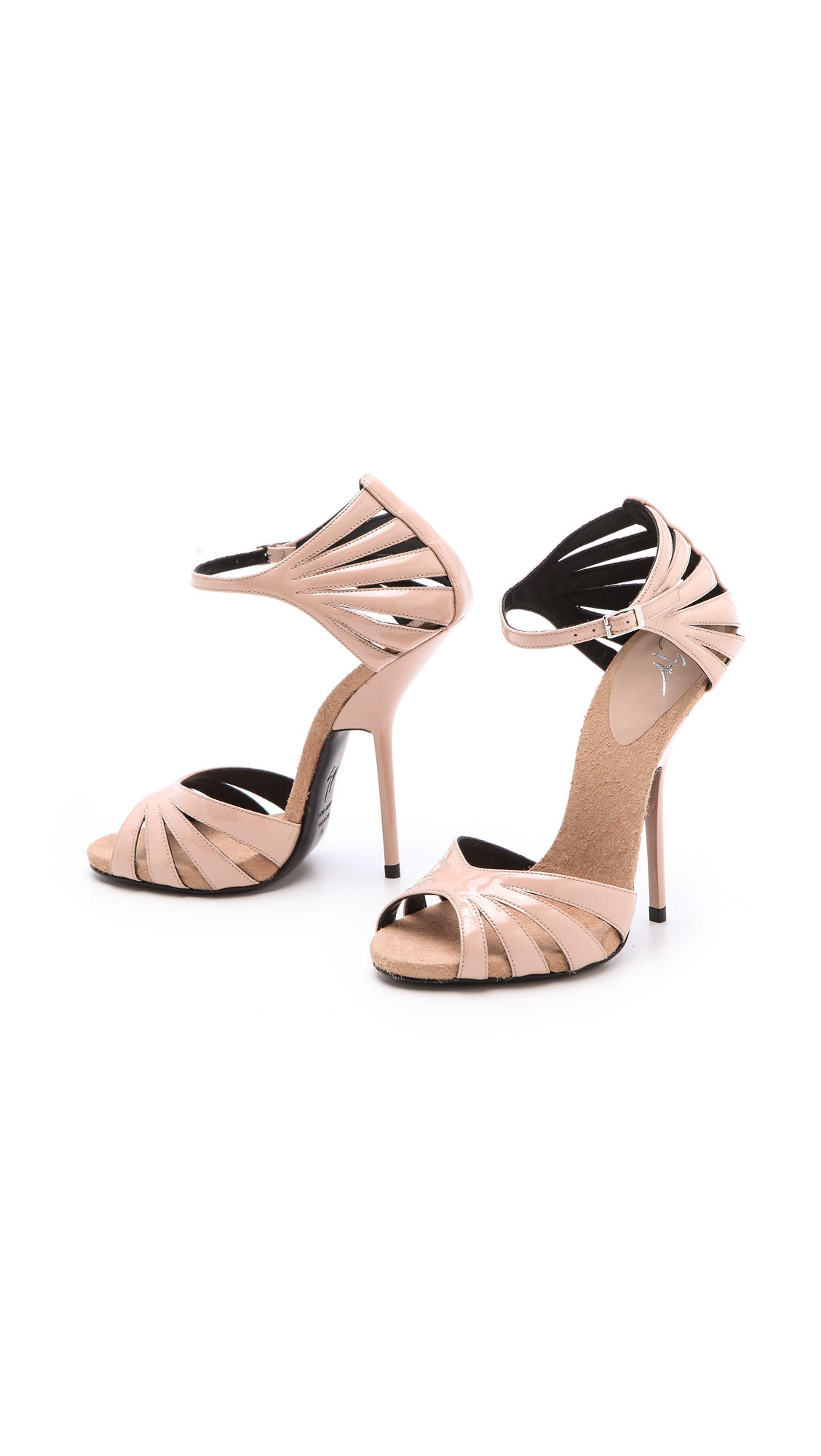 Surprisingly they look incredibly high because of the angle, but actually they sport a heel height of 130mm. It is the back view that steals the show though - as is often the case with Giuseppe Zanotti's most fabulous designs. I think it also holds the key to their rather unusual name...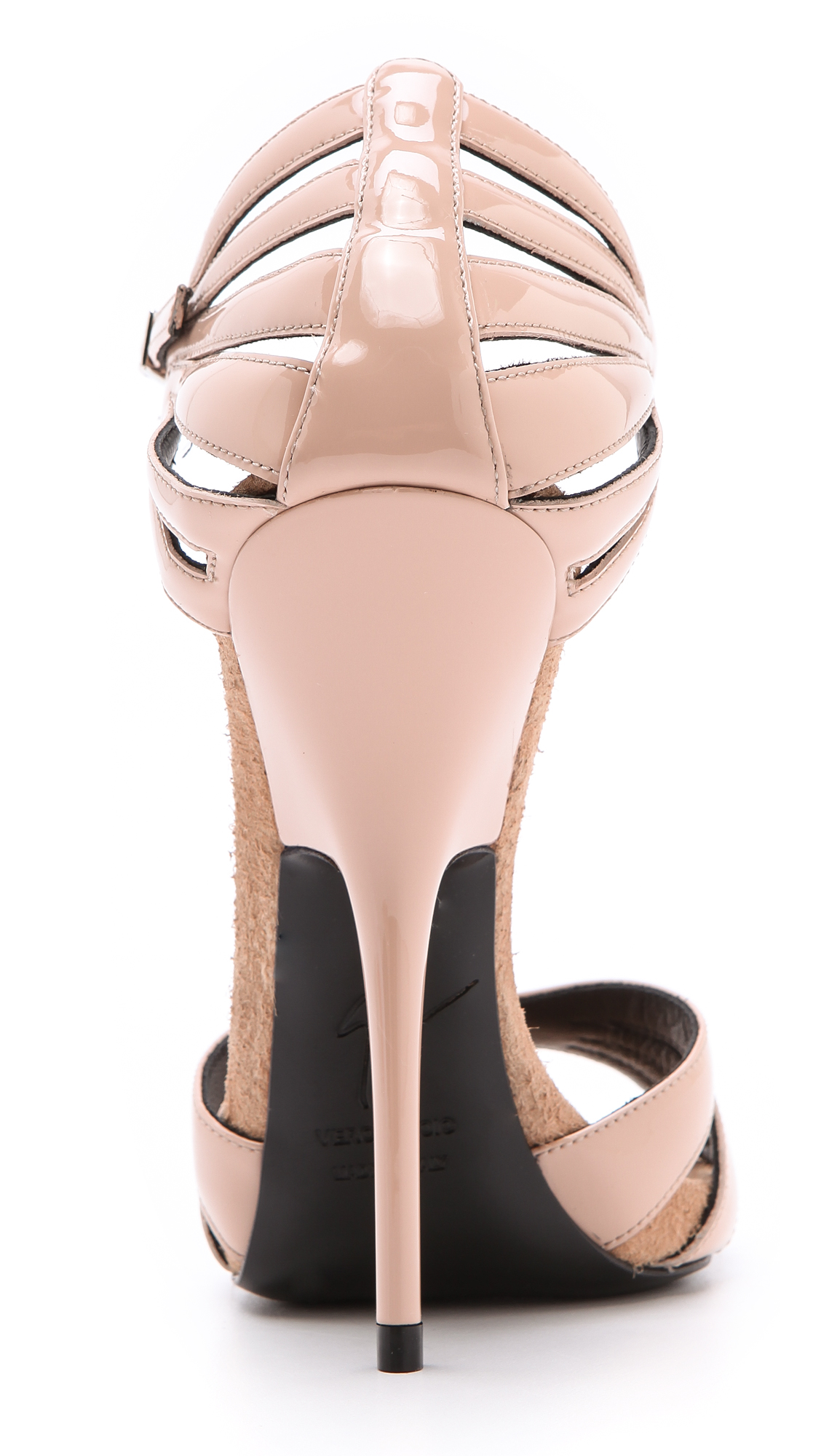 You can wear them for daytime too - just style them with simple classic pieces like the ones below:
MODCLOTH
Black Walk A Divine Line Dress
VALENTINO
Pink Floral appliquéd Leather Mini Shoulder Bag
So cute!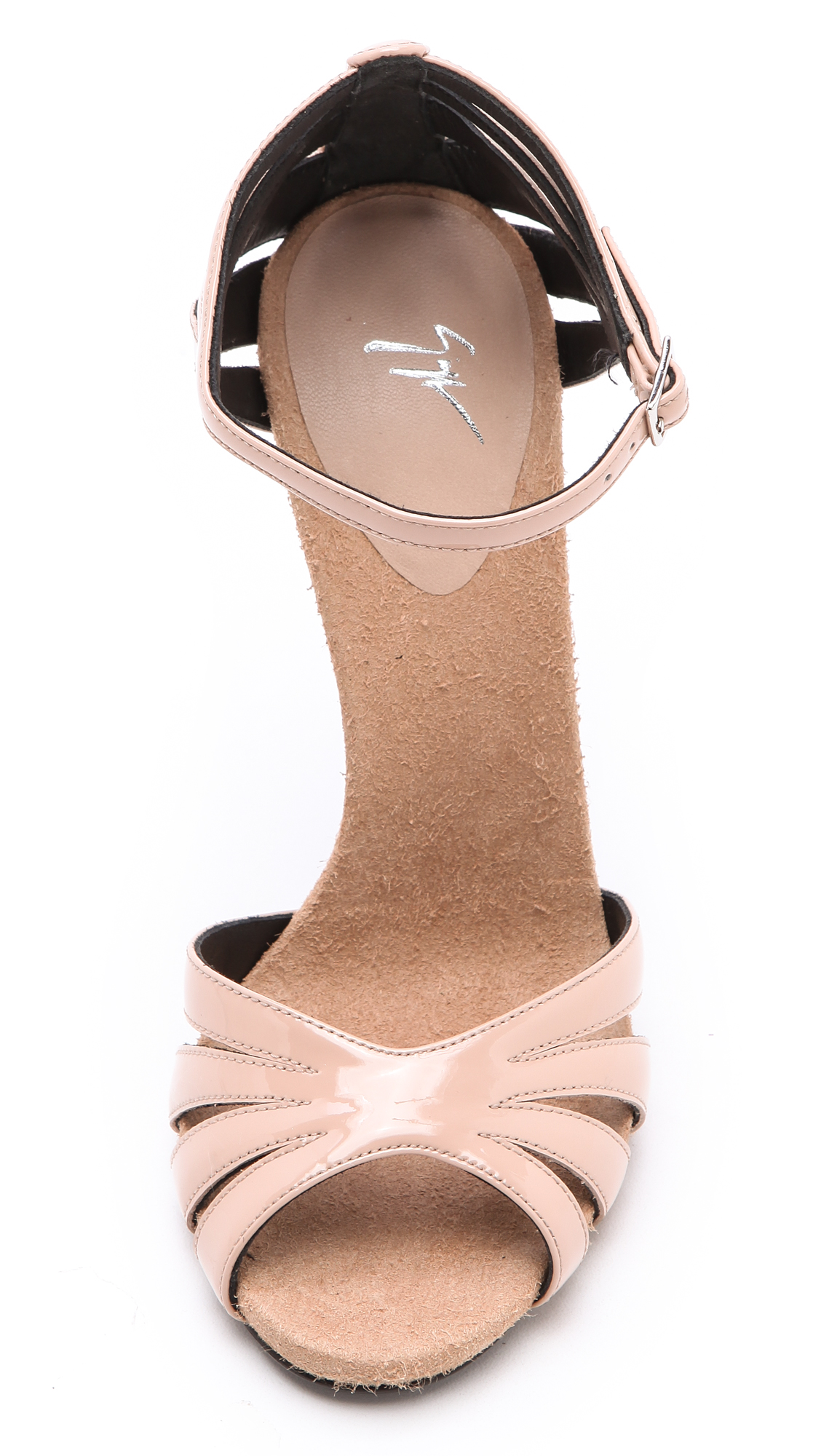 Buy GIUSEPPE ZANOTTI Pink Alien Patent Sandals