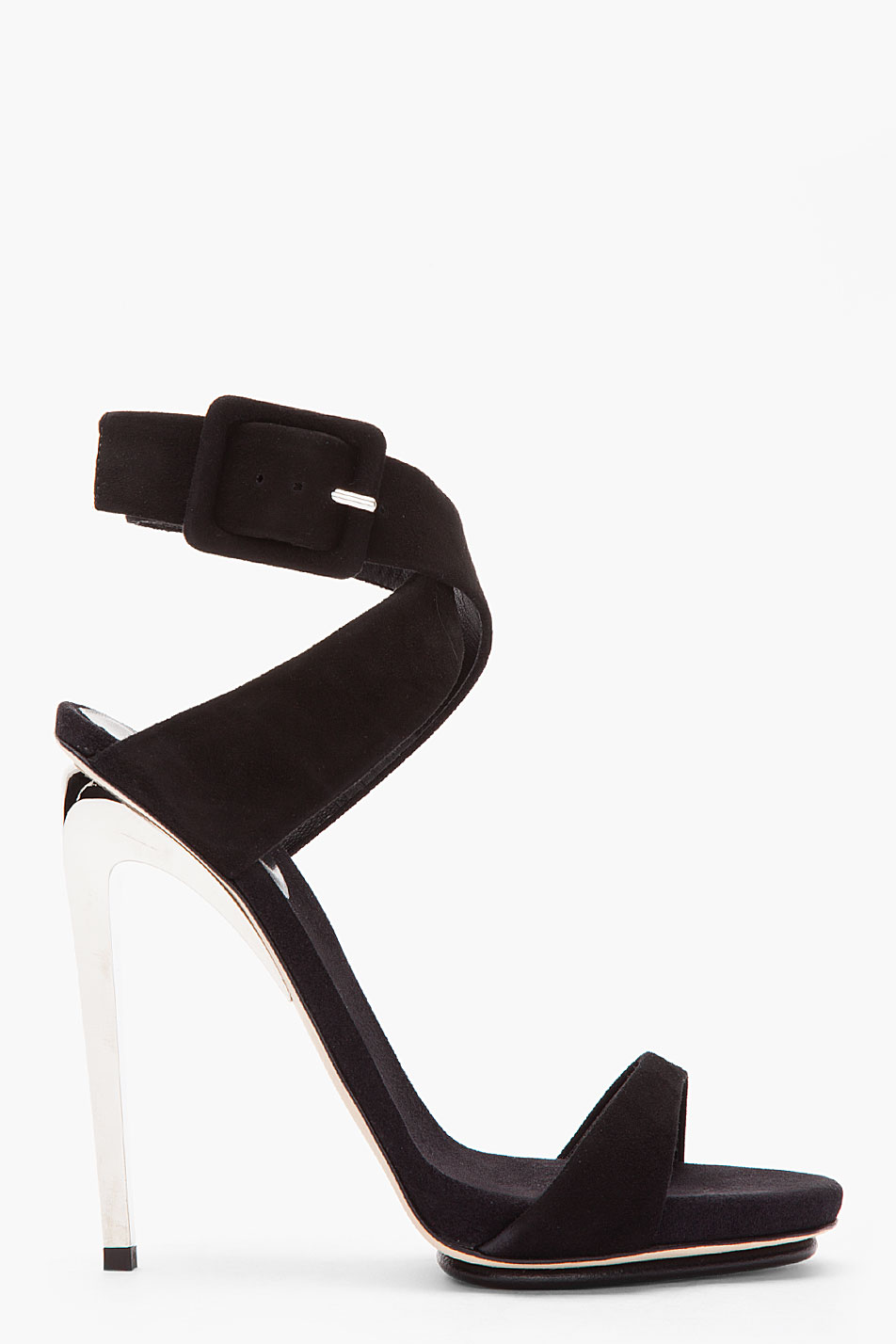 These beautiful high heeled sandals were not originally supposed to be a part of the Dress Week posts here on Shoeniverse. However, upon reflection I felt the need to squeeze them in. I know it's a little teeny bit self indulgent (sorry!) but you
must
admit they are rather pretty!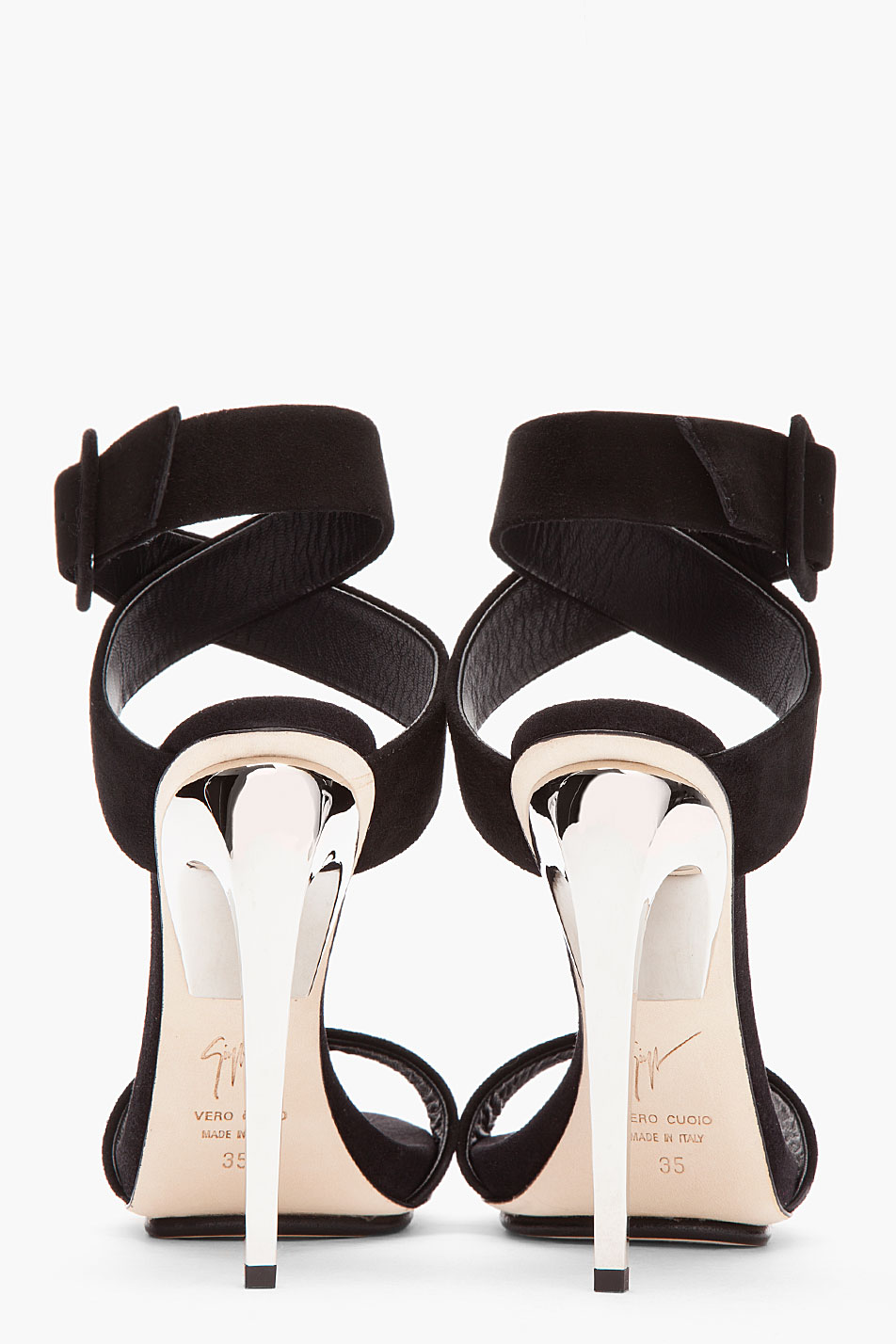 Just look at the heels on these babies. They are nothing short of magnificent.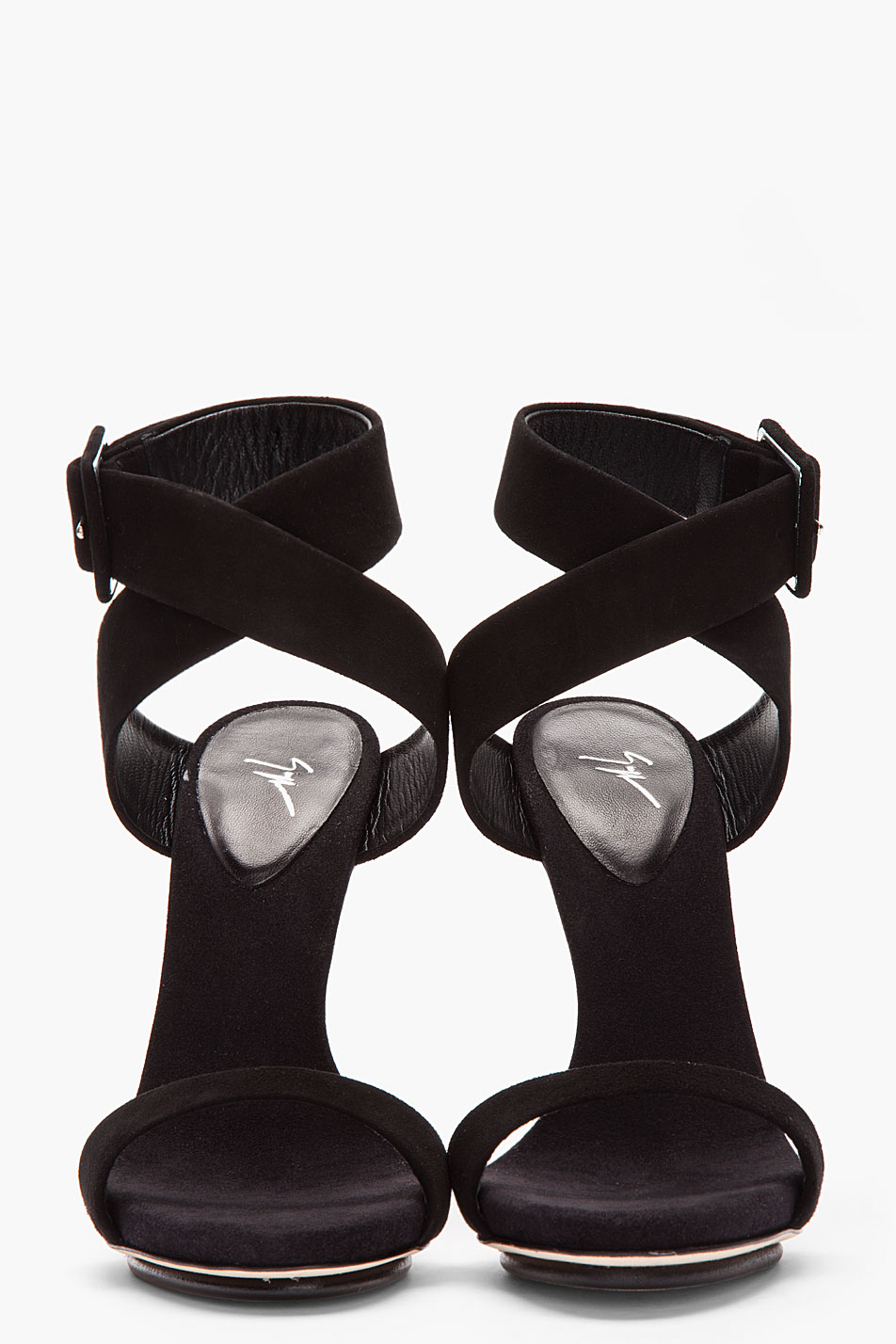 But to style them? Hmm my pick would be... some serious silver couture from Balmain.
BALMAIN
Silver Metallic Dress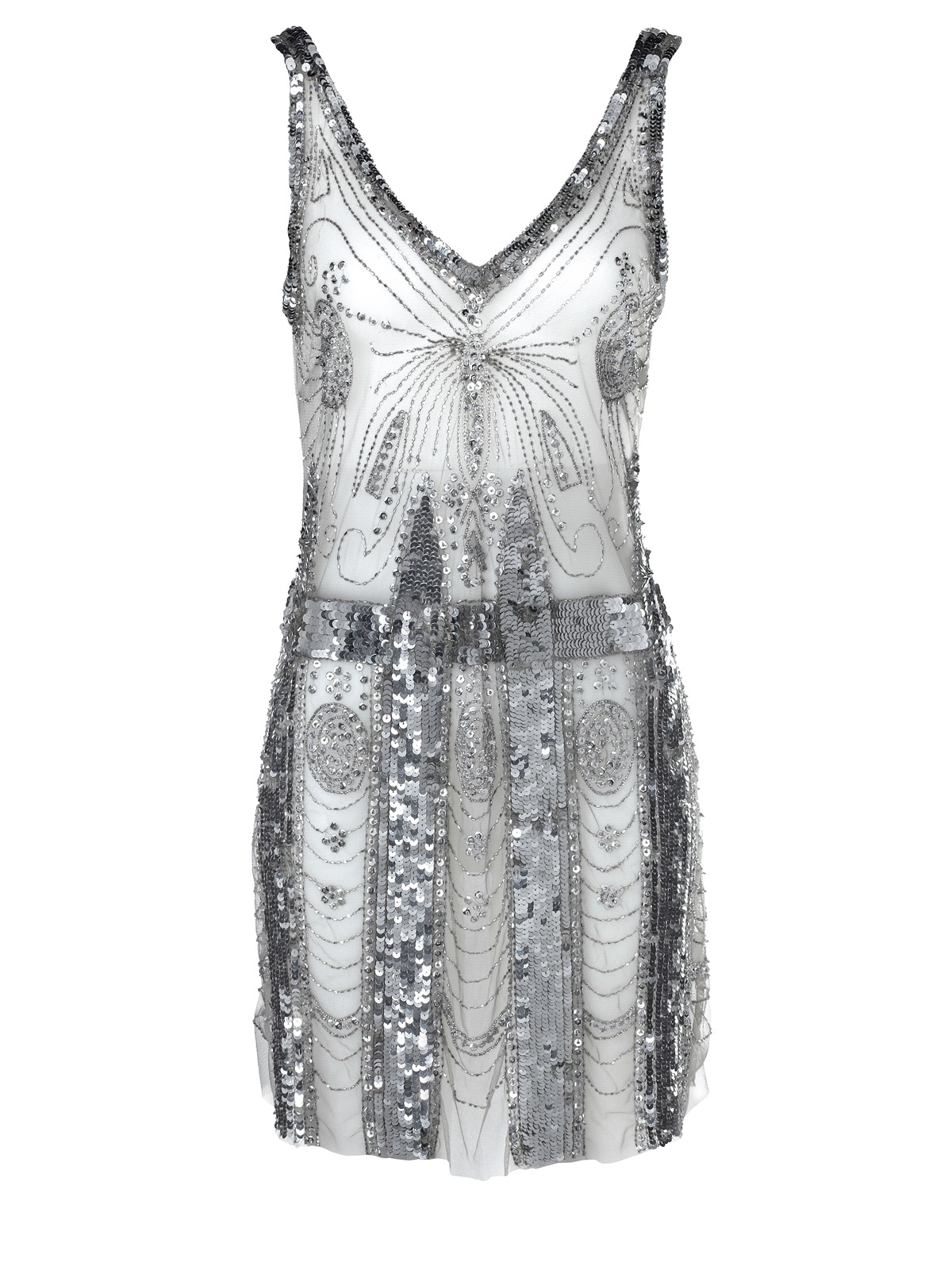 The dress and shoes individually both leave me speechless. Paired together they make for an unbelievably beautiful combination.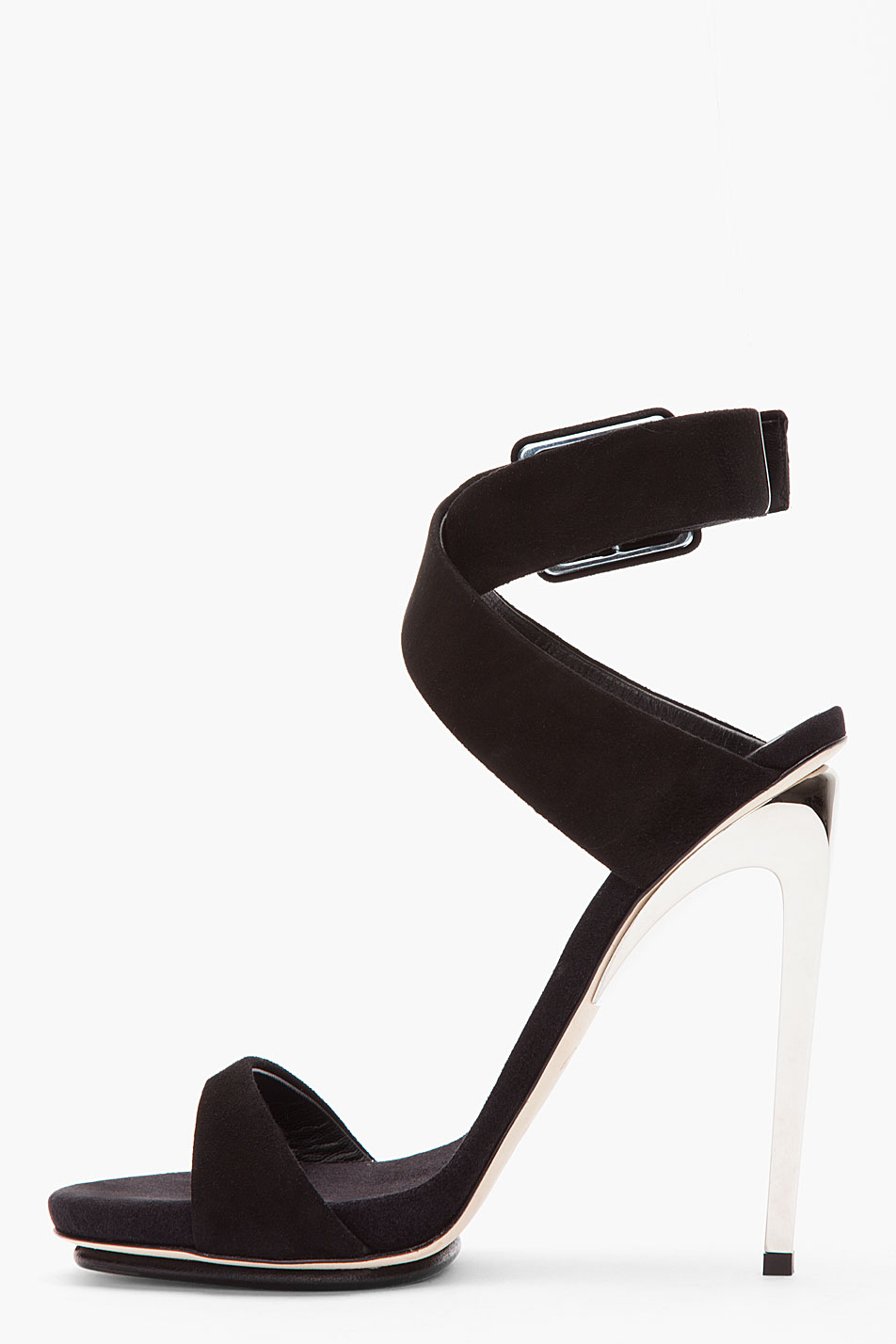 Buy GIUSEPPE ZANOTTI Black Suede and Silver Alien 115 Heels