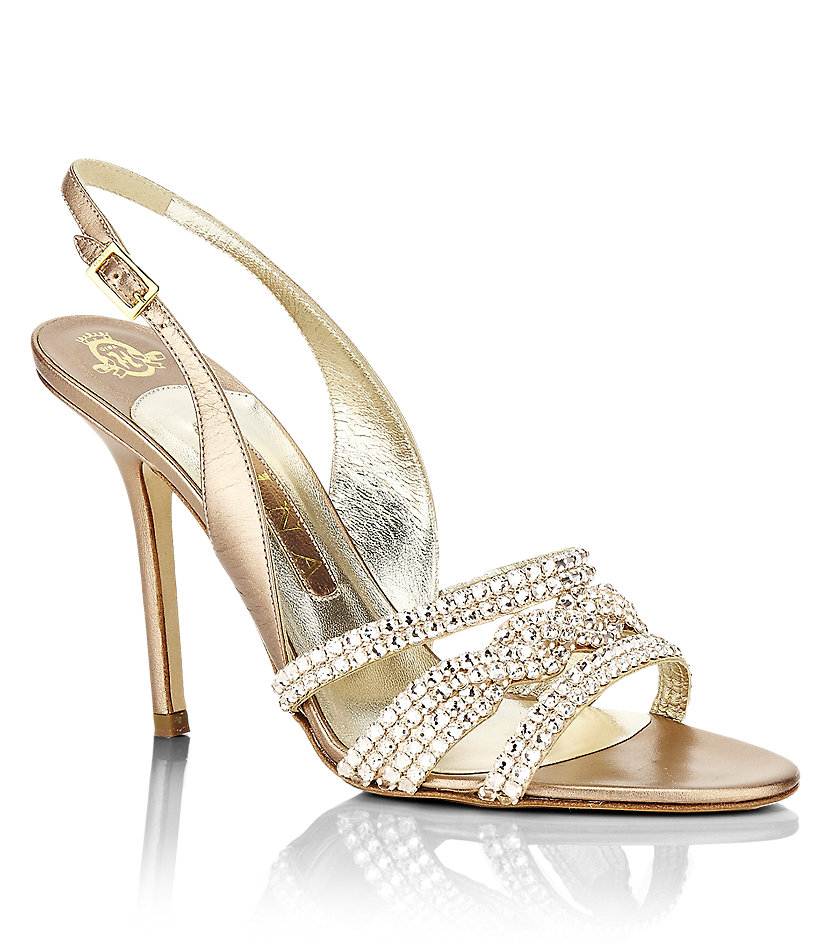 It's now the end of day three on Dress Week and we haven't yet had a bona fide evening look. That is until now.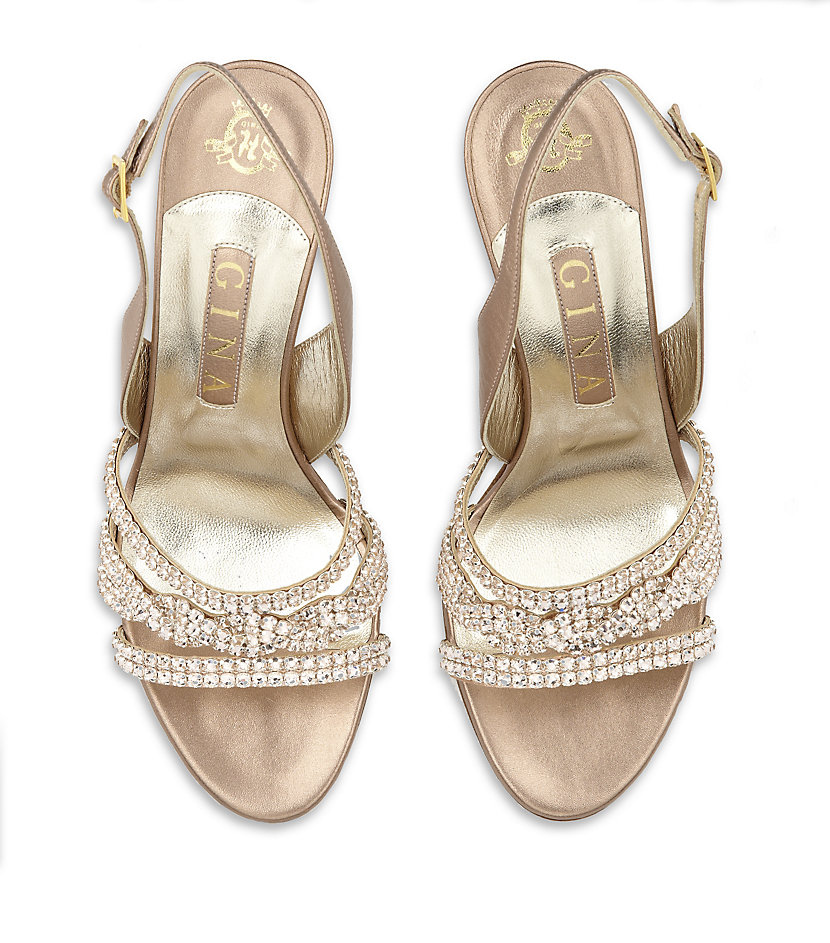 These shoes are never for daytime, walking, picnics or work. They are for dining, reclining on a chaise longue and looking pretty. They need a dress that can handle their sassiness. Enter Roberto Cavalli.
ROBERTO CAVALLI
Pink One Shoulder Long Sleeve Evening Gown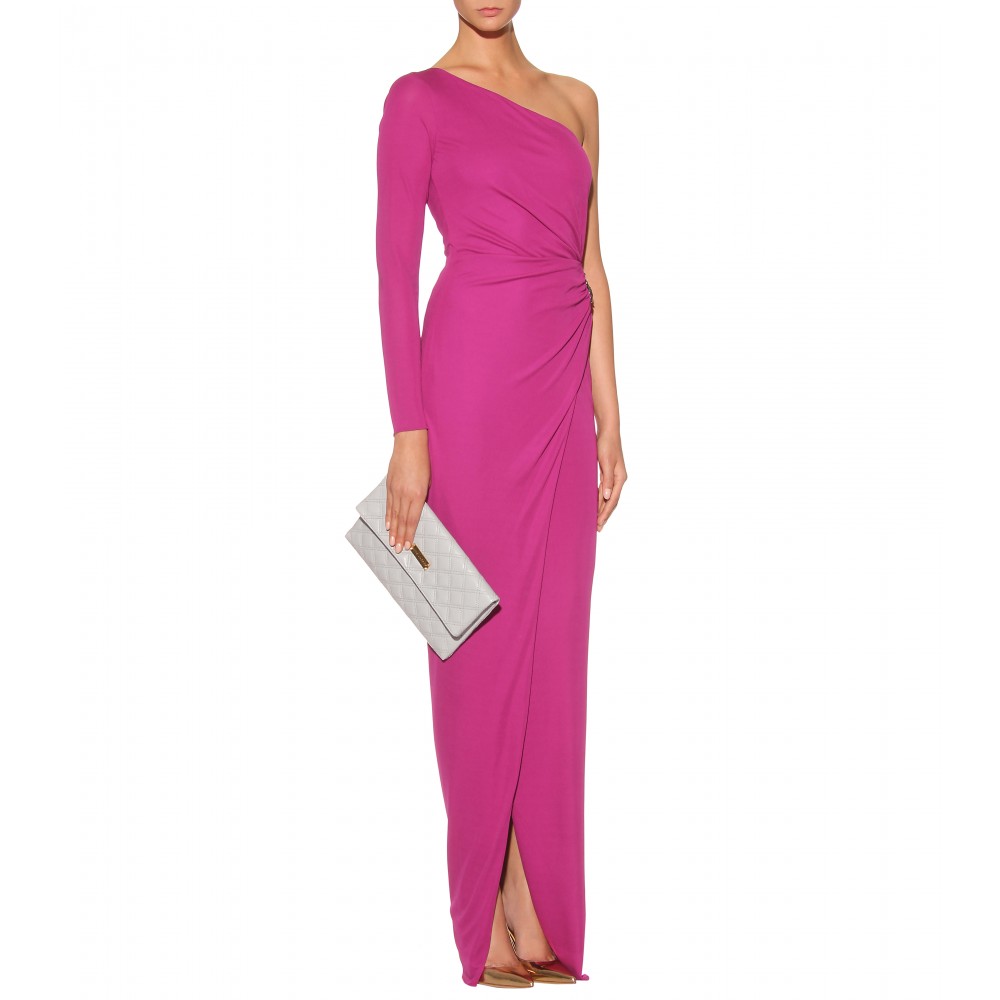 These two together would create look utterly beautiful!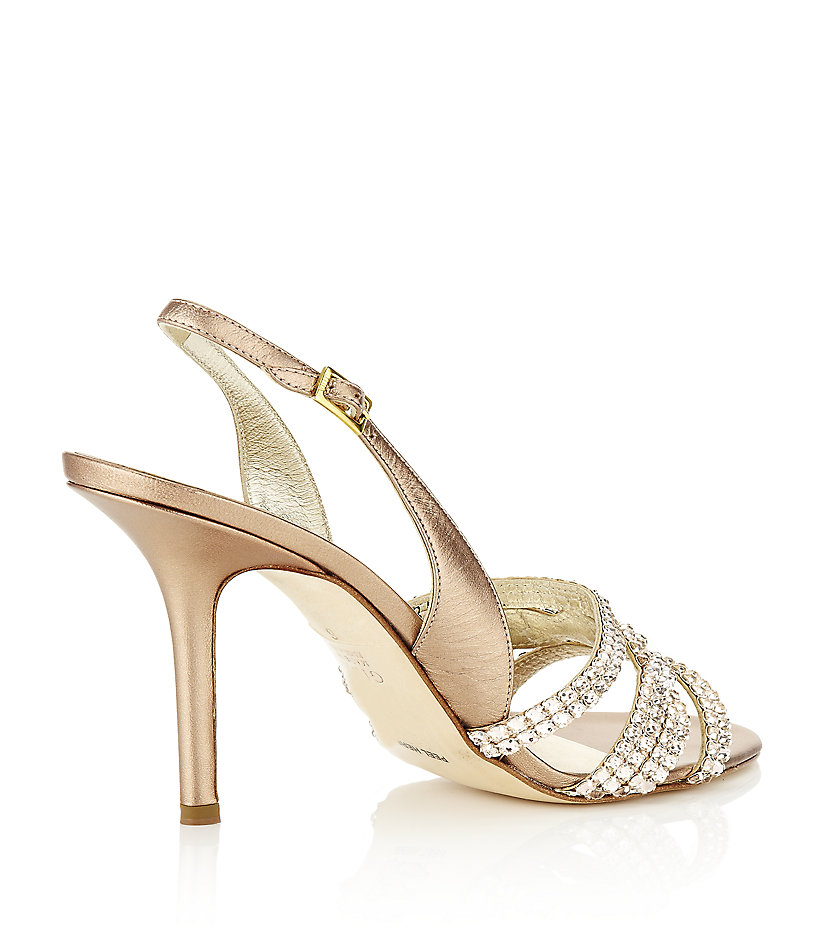 Buy GINA Gold Allium Sandal