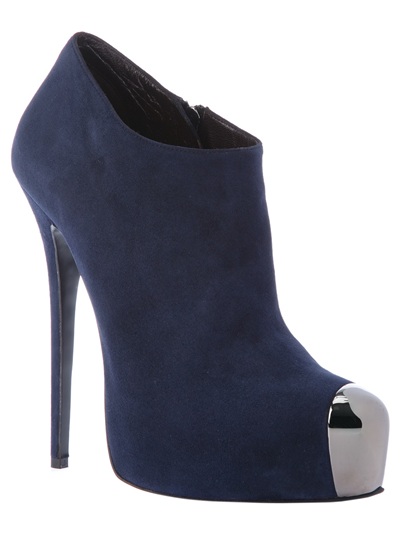 I am a little bit in love with mixing navy blue and black. I know it's not for everyone, but it's one of those little silently anarchic things that feels rather fantastic, and this was my inspiration for choosing these gorgeous Gianmarco Lorenzi shoe boots.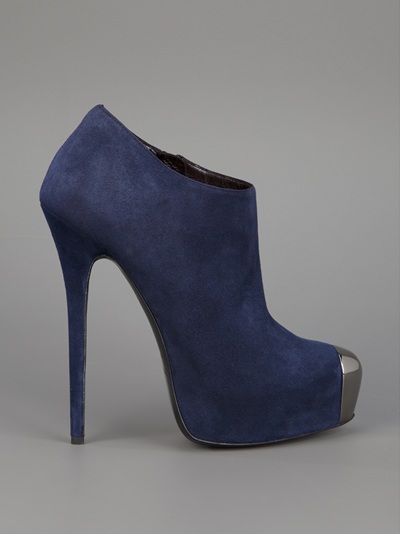 Because these heels are so exquisitely simple and understated it means you can afford to be bold and pair them with something a little more extreme. Shoes have a multitude of functions, and sometimes it's not to be the sole star of the show, but rather a shining bauble in an even grander ensemble. Such is the case with these toe cap shoe boots. And I know just the dress for them (be warned, it's not subtle).
DOLCE & GABBANA
Black Strapless Full Dress
Yes that's right, a stunning D&G prom dress - so OTT and out there! I am in serious lust with this dress.
Would you dare to wear these together?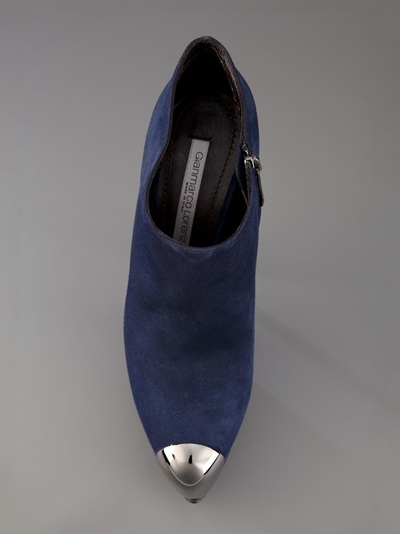 Buy GIANMARCO LORENZI Blue Platform Bootie