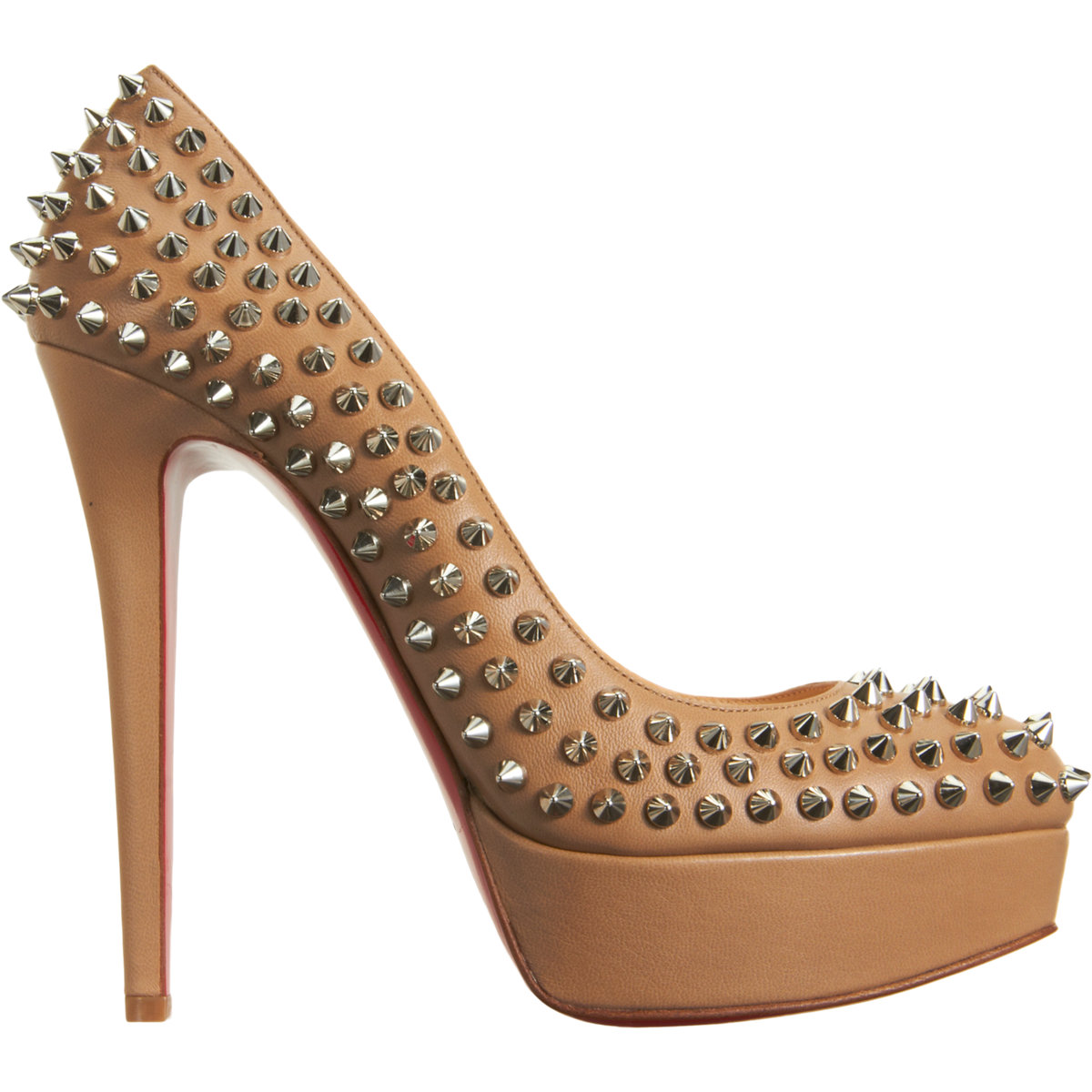 If the Koret pumps are not your thing and vintage styling leaves you cold, then you might just prefer these Bianca spikes from Christian Louboutin. I personally adore the Bianca heels (featured on Shoeniverse a couple of times in various guises) but with spikes, and silver spikes at that? Breathtaking!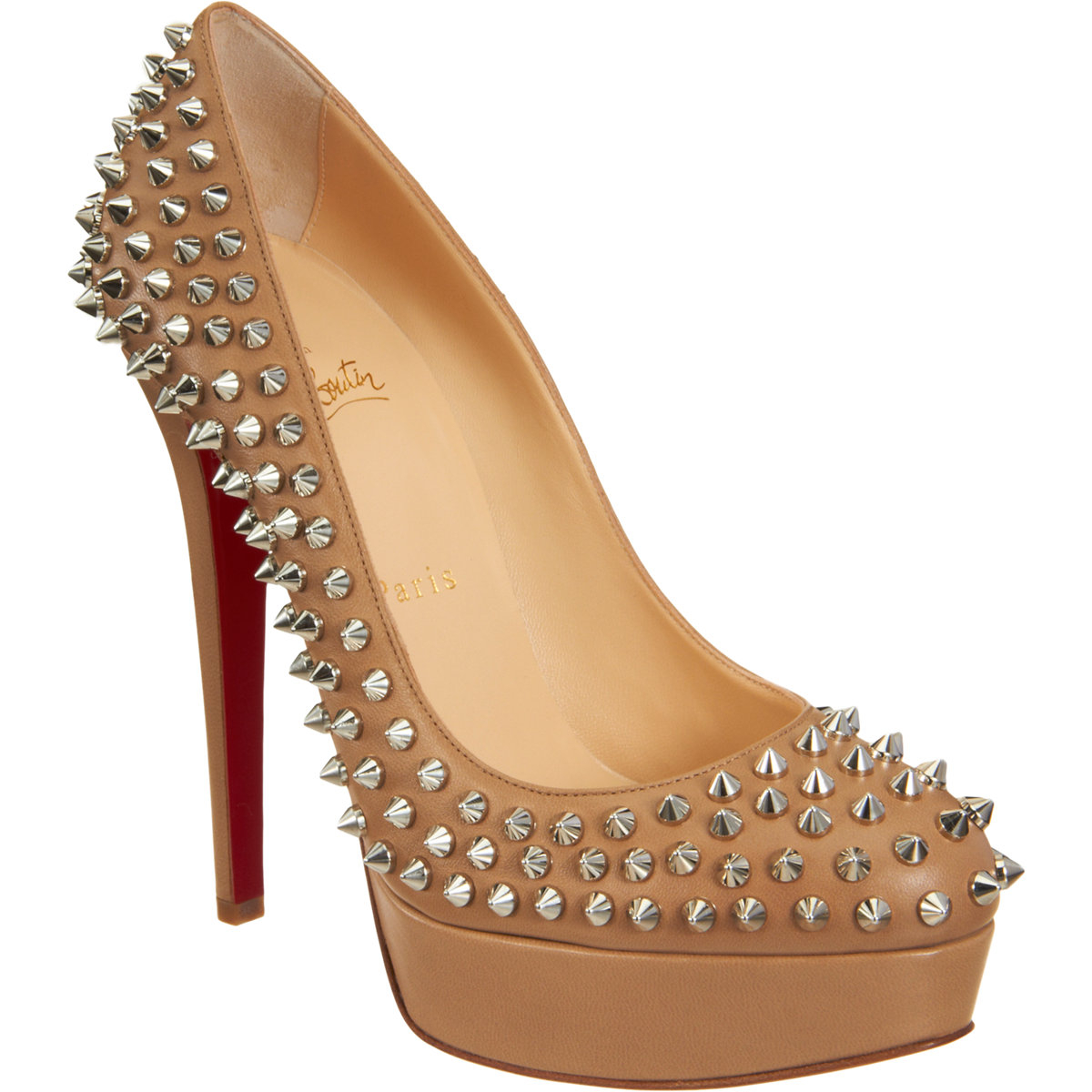 Bianca spikes are proof positive that you can have a nude pump with real attitude. I much prefer these to the Pigalle spikes, although both styles work really well. They are also perfect if the
amazingly high Alti spikes
are just too high for you to walk in.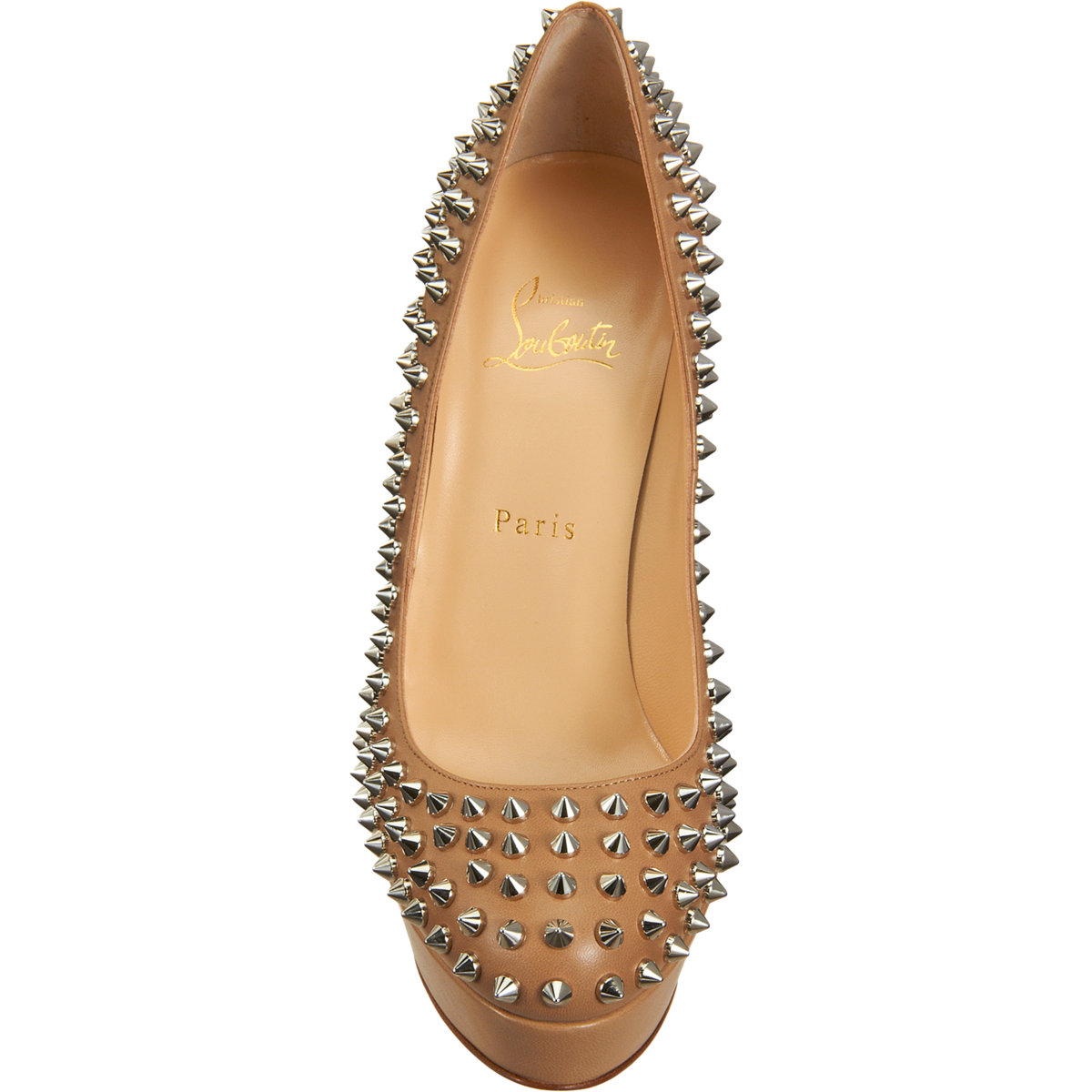 Buy CHRISTIAN LOUBOUTIN Beige Bianca Spikes