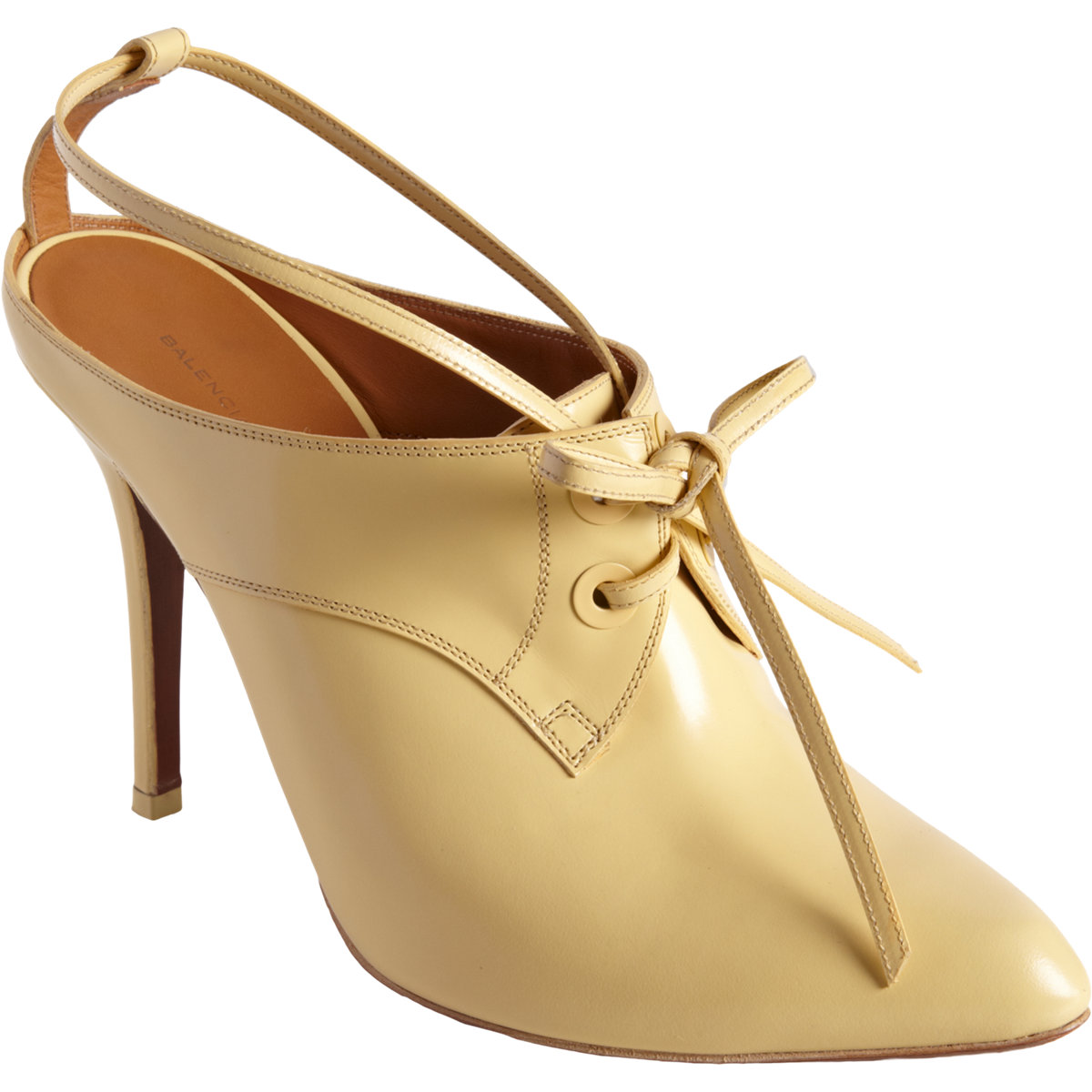 I have an inkling that strictly speaking I
shouldn't
like these shoes. But, gosh, they are so very pretty that in spite of all my normal shoes loving rules I would definitely wear them. The colour helps a lot - they simply would not work for me in a darker hue at all - but the style is really interesting and has been lightened immeasurably by the styling to the heel. Simply put, they are rather divine.
The profile shot will show you what I mean if you are not with me just yet...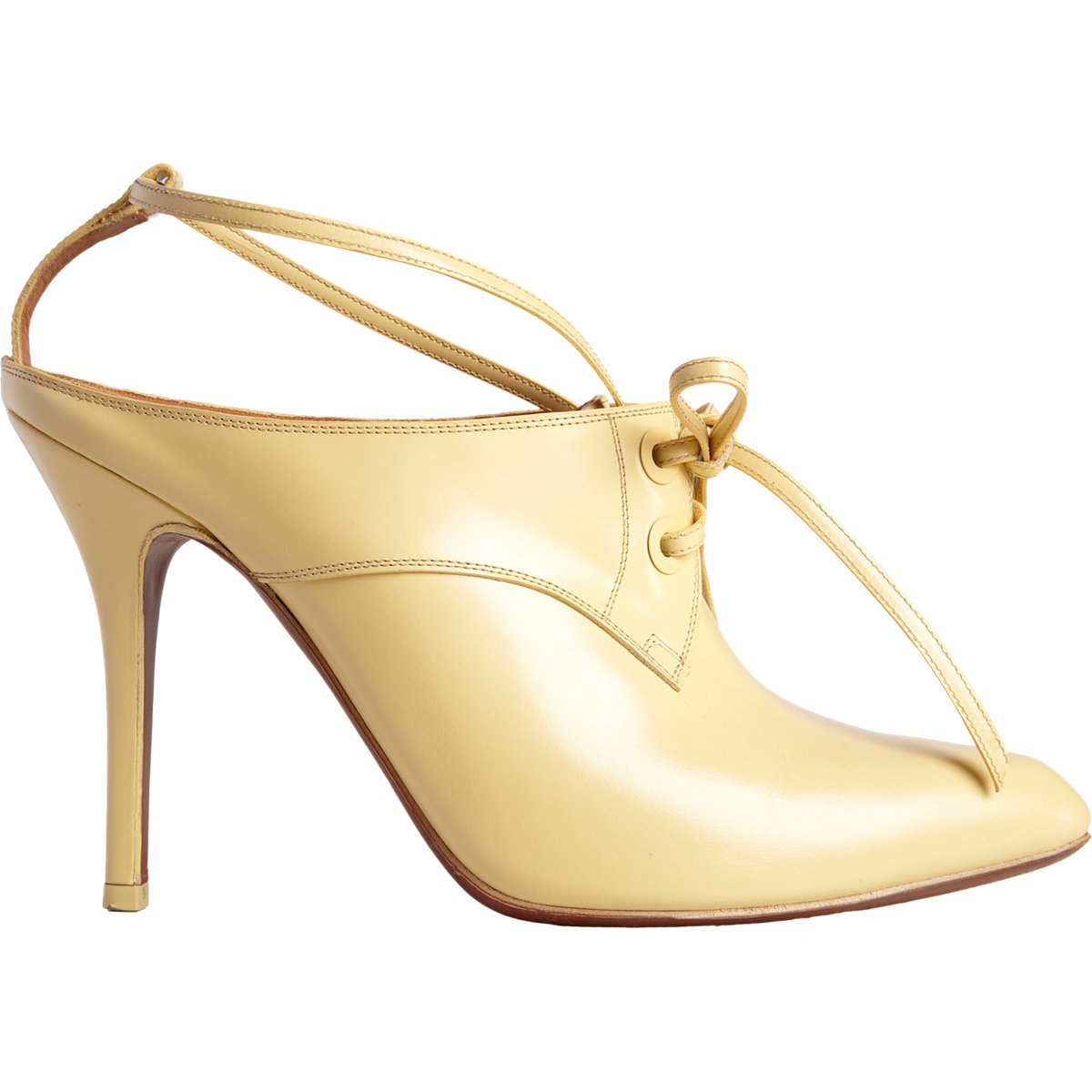 They manage to look impossibly vintage and retro whilst at the same time they are definitely modern. Such an interesting shoe!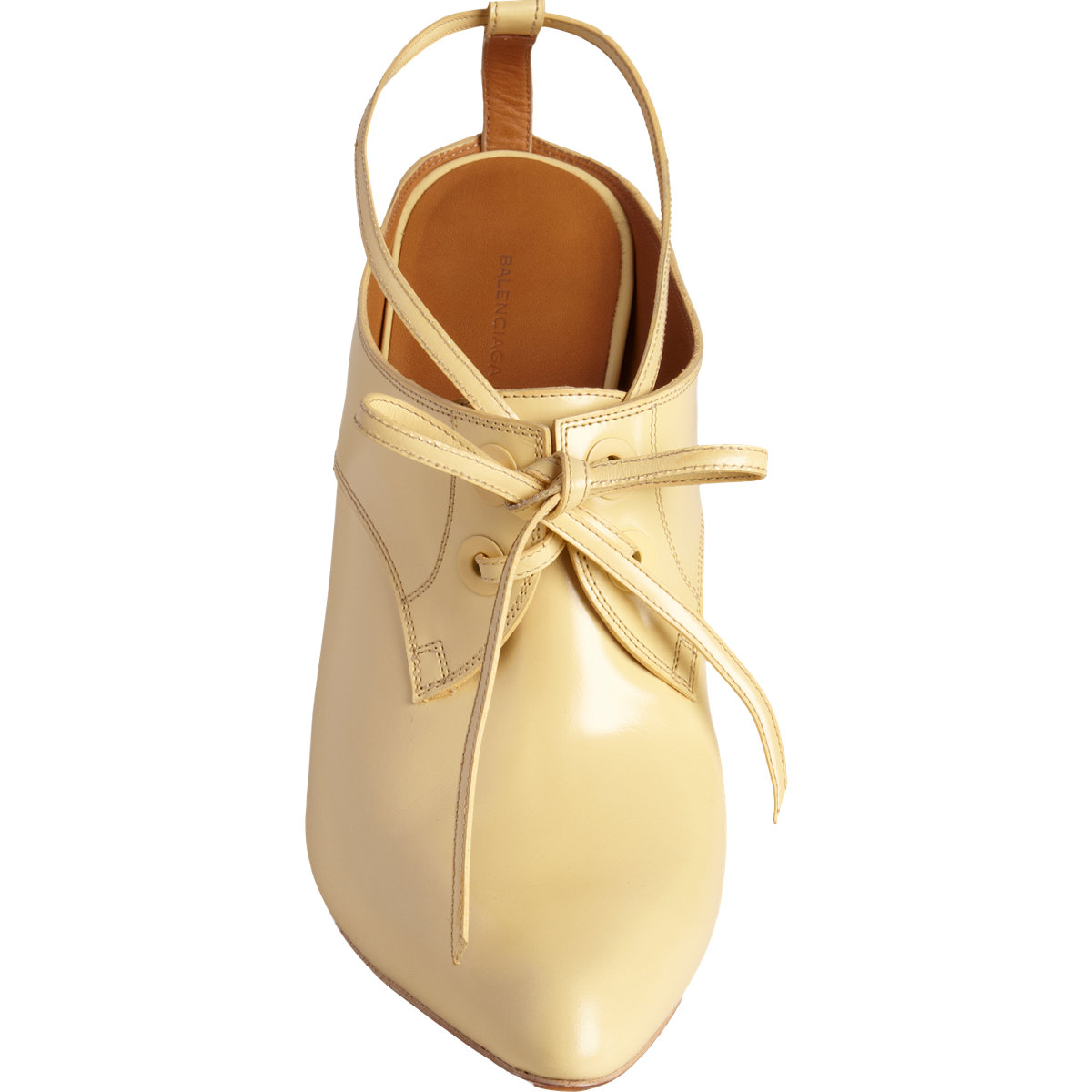 What would you wear them with though? I think they would lift a navy suit perfectly!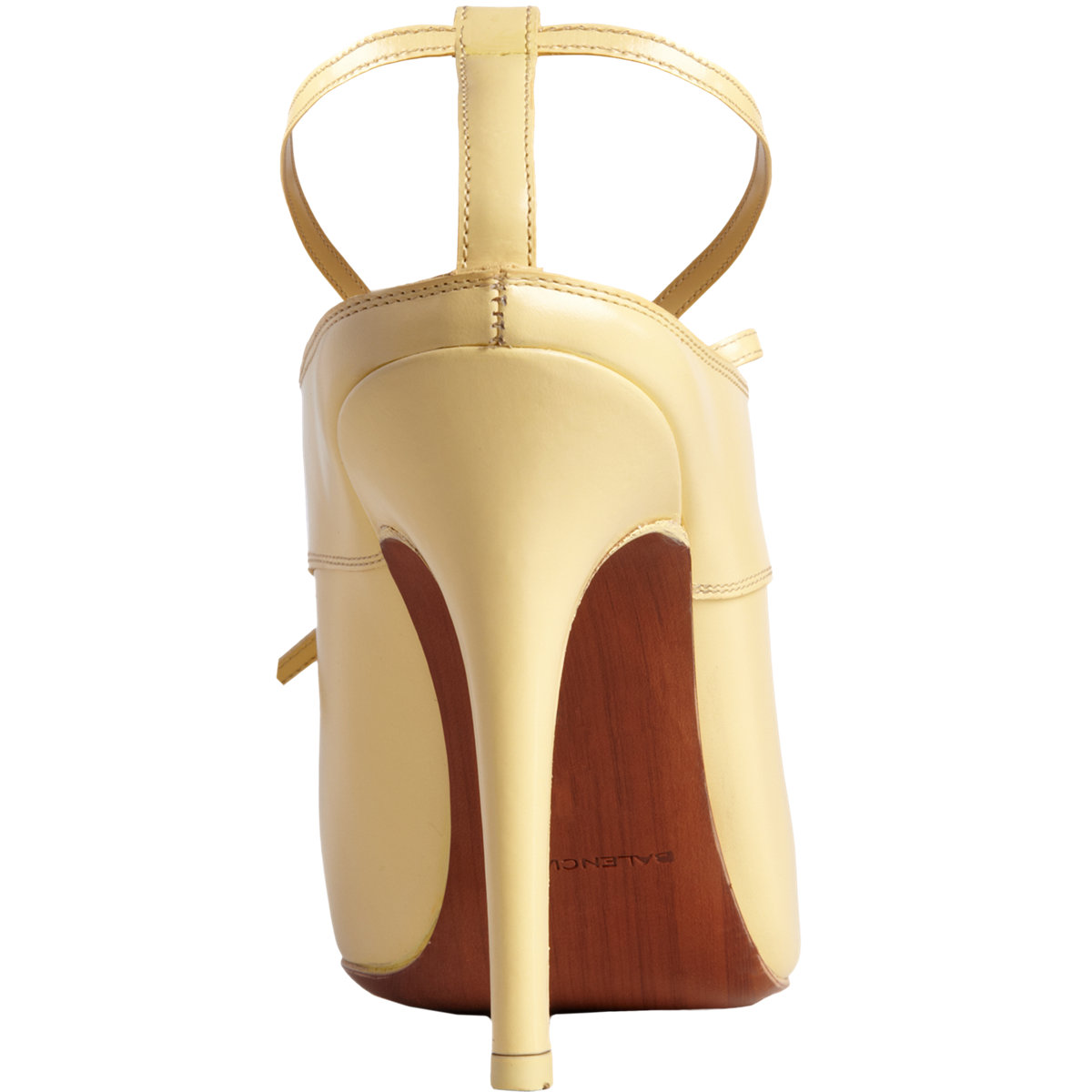 Do you love them or hate them?
Buy BALENCIAGA Yellow Pilote Oxford Mule Pump